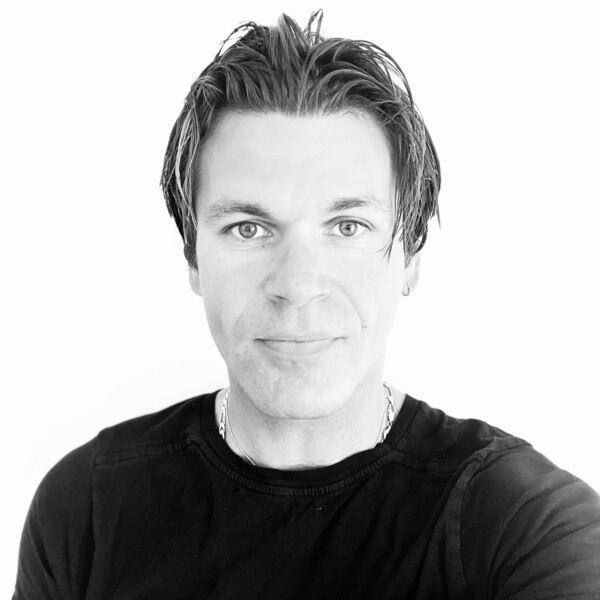 Jack Penate
Musician & Creative Human
London, UK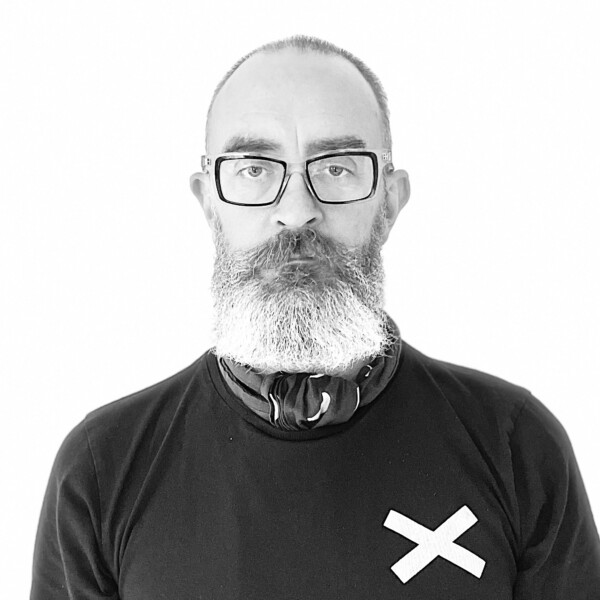 Simon Waterfall
Creative Partner
Berkeley, USA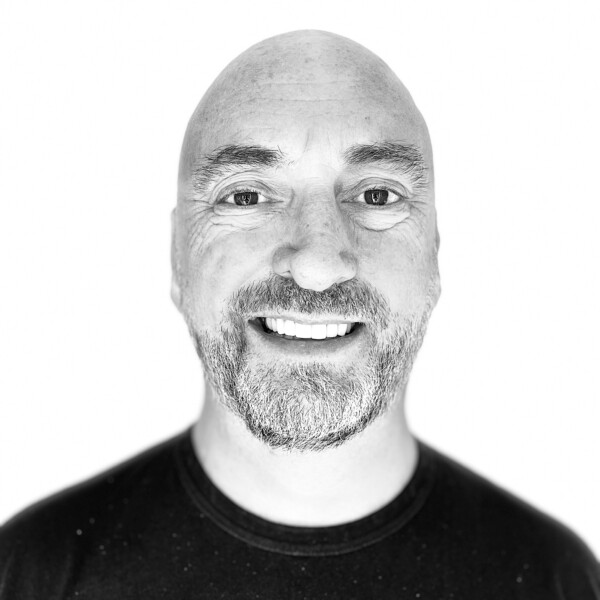 Rob Noble
Founder & Client Partner
London, UK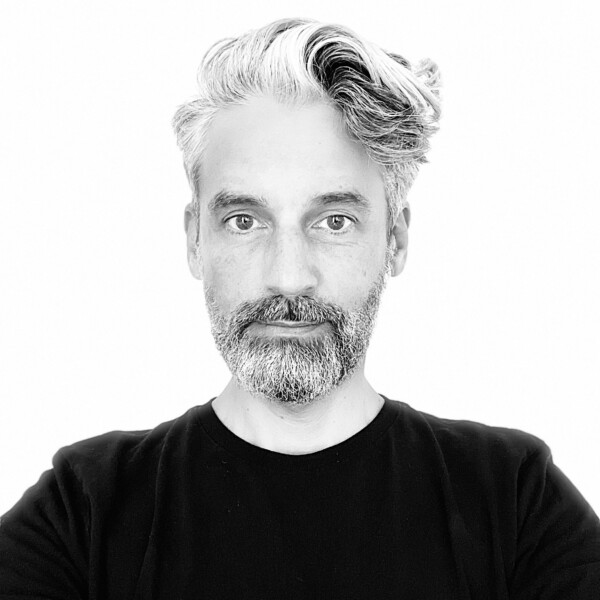 Duncan Madden
Content Human
Köln, Germany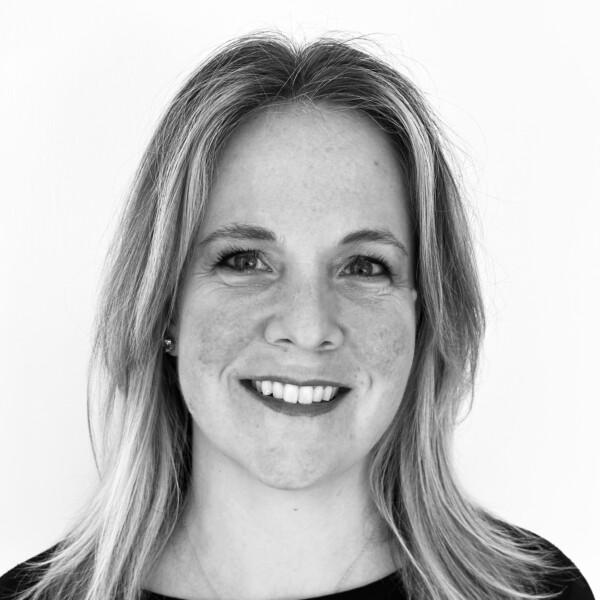 Kerry Bodine
Customer Experience Human
San Francisco Bay Area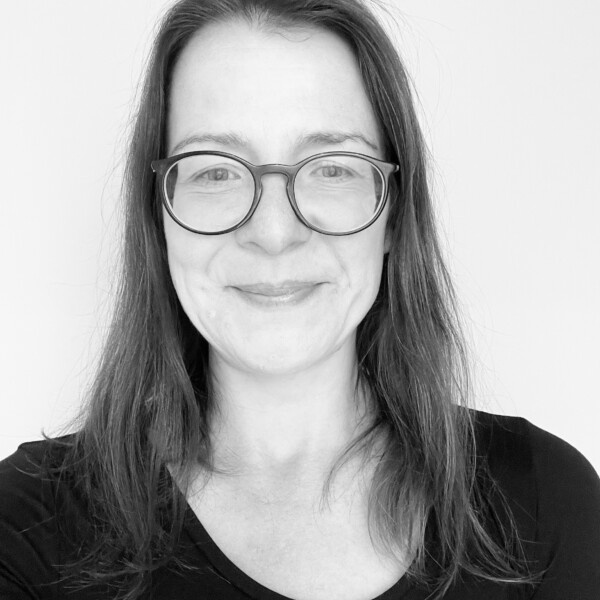 Raquel Chicourel
Strategy Human
London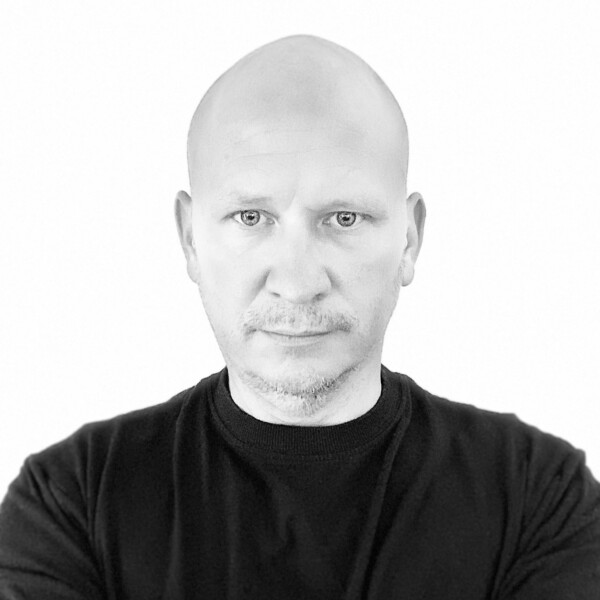 Jan Golding
Experience Design Human
London, UK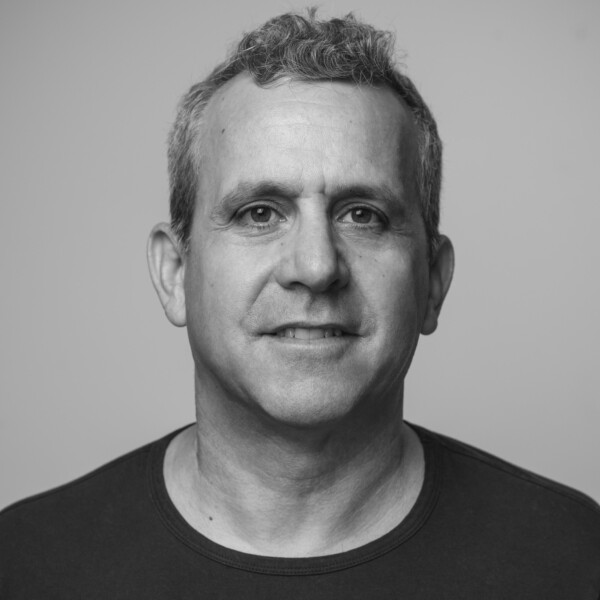 Adam Kulakow
Creative Human
Venice, California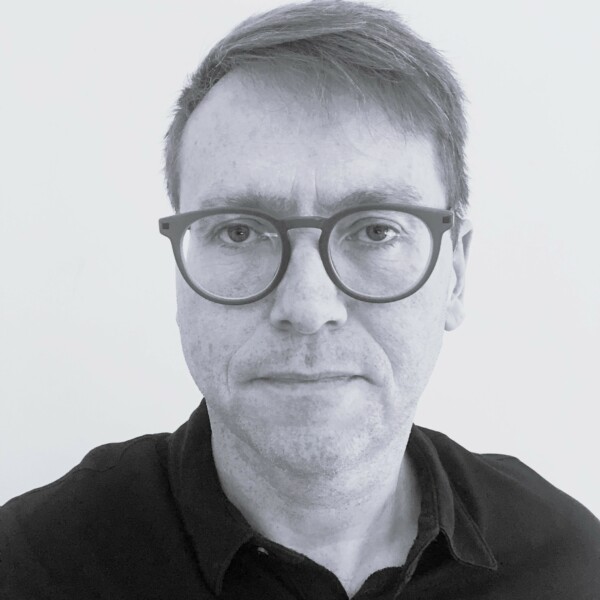 Matthew Cockerill
Design & Product Strategy Partner
London, UK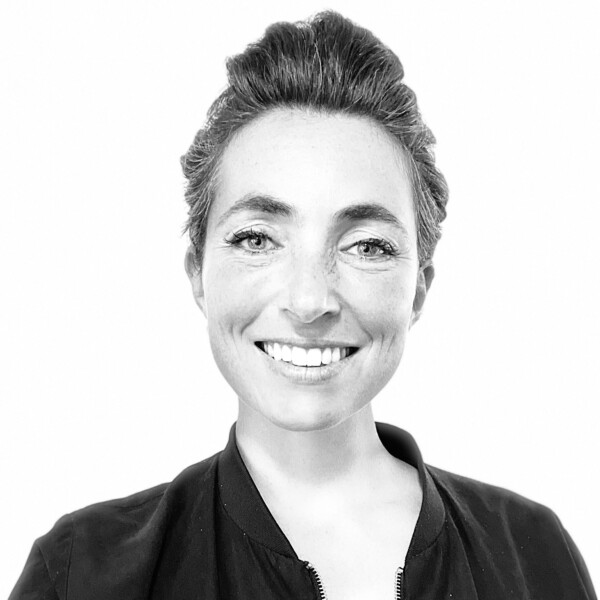 Miranda Van Gendt
Strategy Human
Amsterdam, Netherlands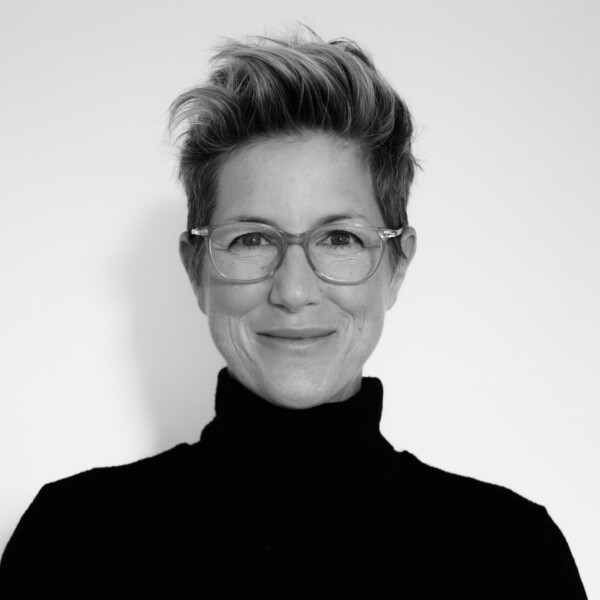 Jen Rice
Transformation Human
London, UK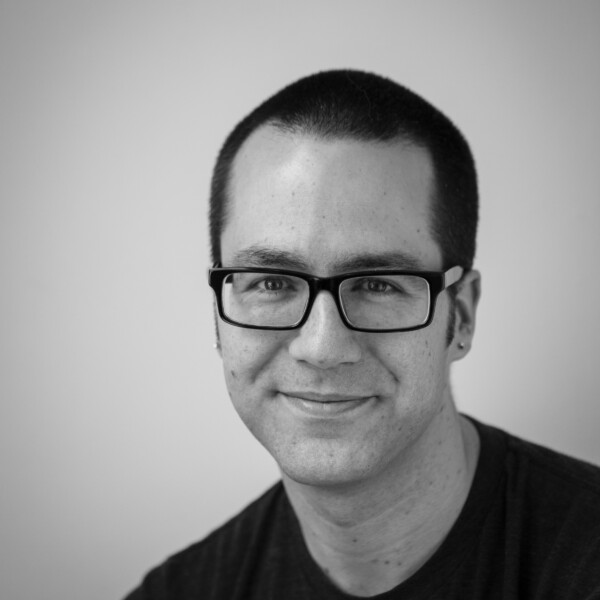 Josh Klein
Connector of Things
Akureyri, Iceland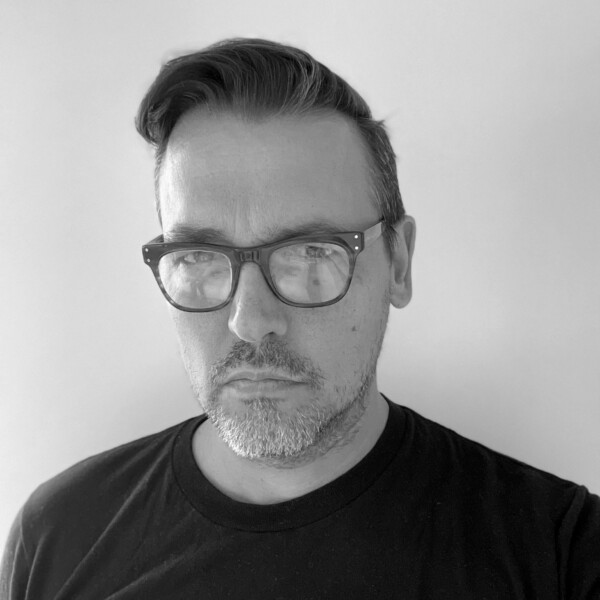 Alex Smith
Design Partner
NYC, USA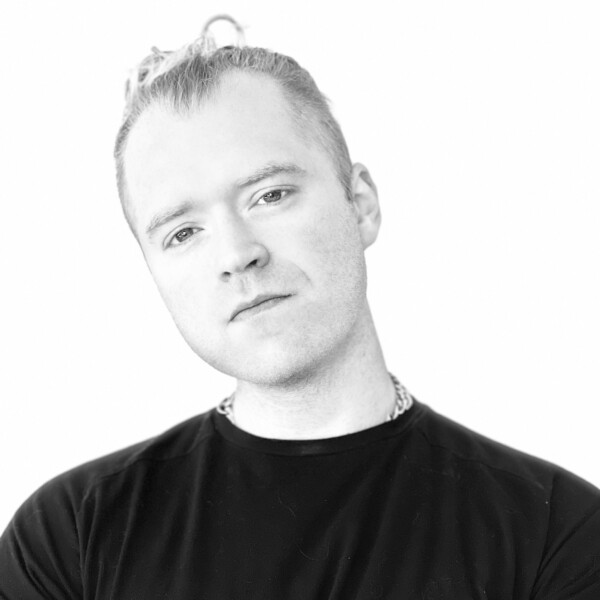 Joe Federer
Social Strategy Partner
St. Louis, USA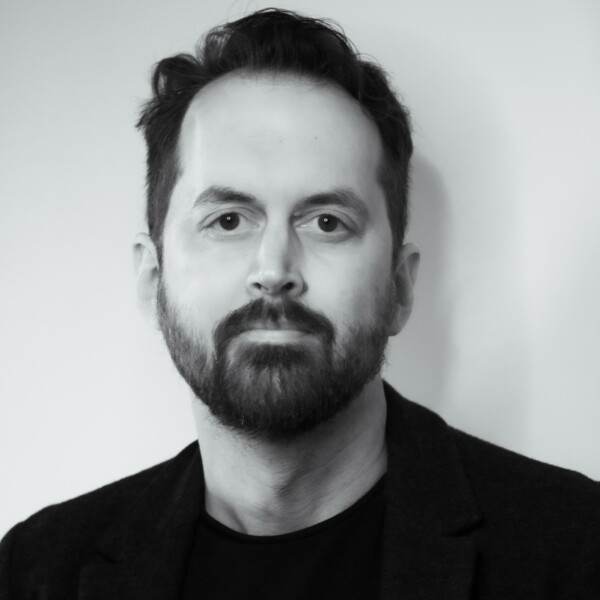 Patrick Pittman
Curious Human
Toronto / Newfoundland, Canada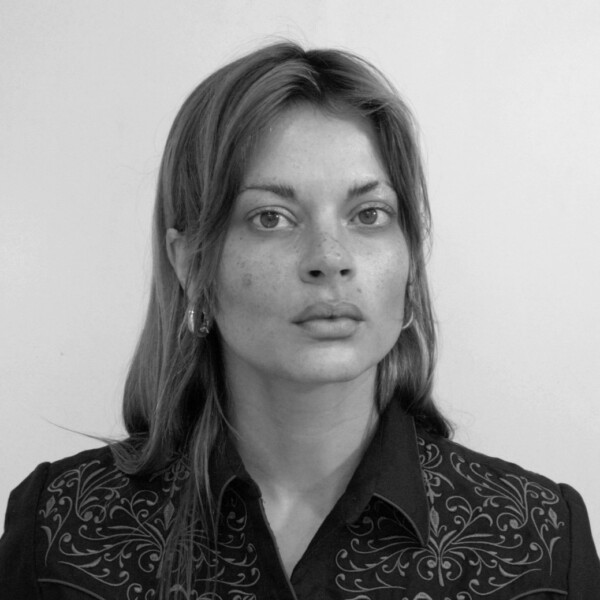 Tessa Edwards
Creative Director
LONDON
Henny Swan
Accessibility & Inclusion Human
Brighton, UK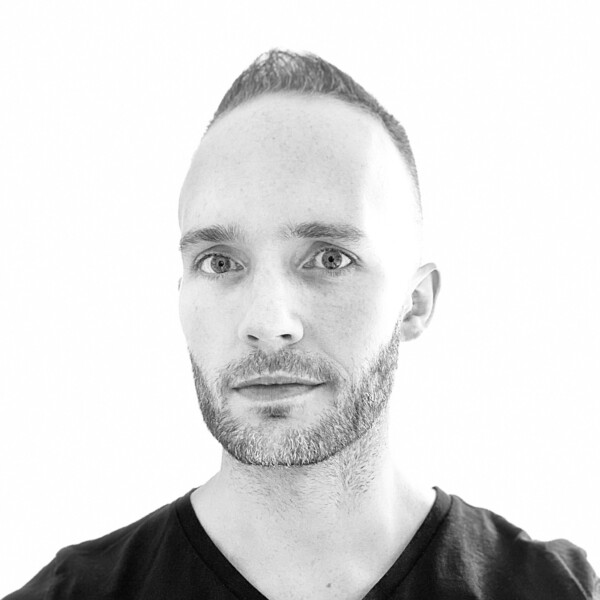 Kyle Duncan
Technology Human
London, UK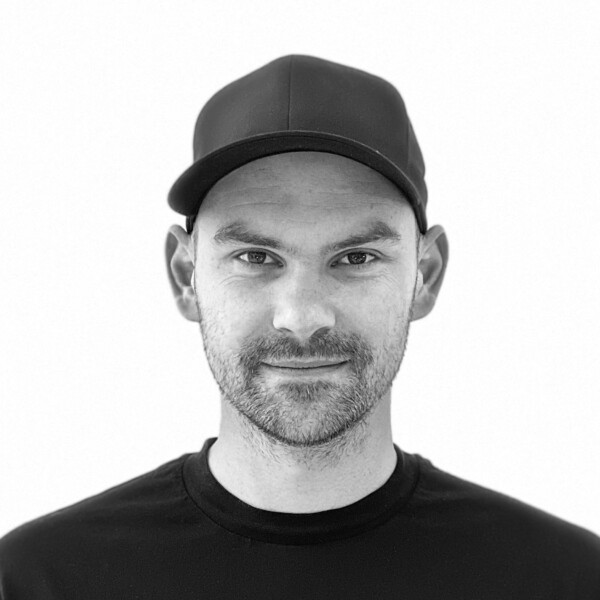 Andor Ivan
Visualisation Human
London, UK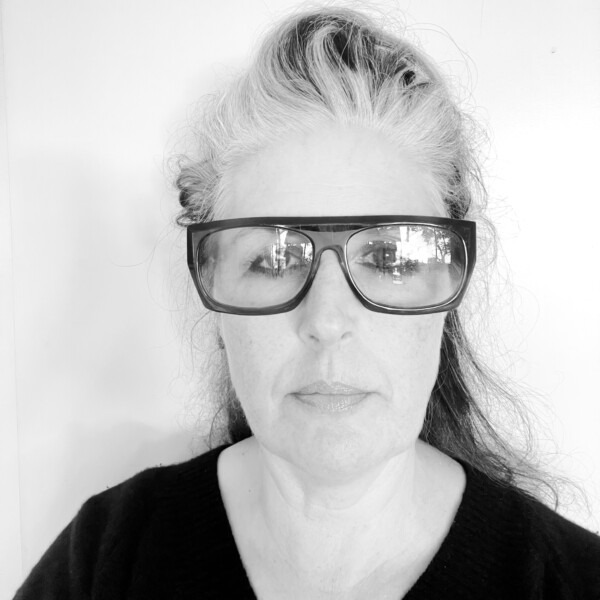 Dilly Gent
Creative Director & Producer
Los Angeles, USA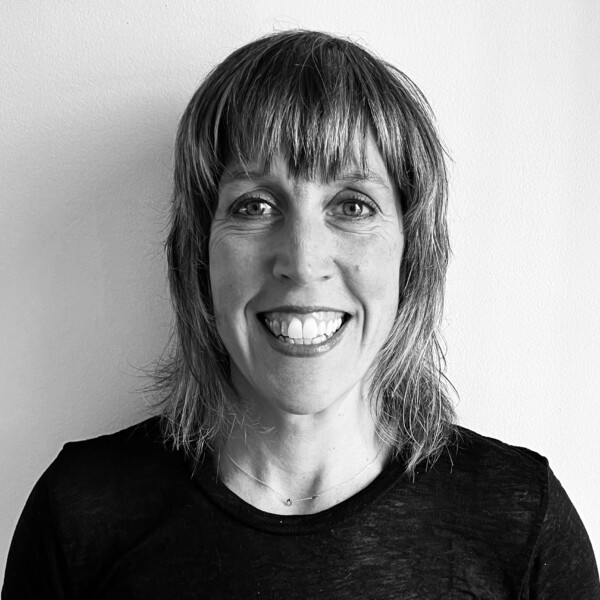 Gina Soloperto
Behavior-Centered Research & Design Strategy
NYC, USA
Peter Drake
Creative Partner
London, UK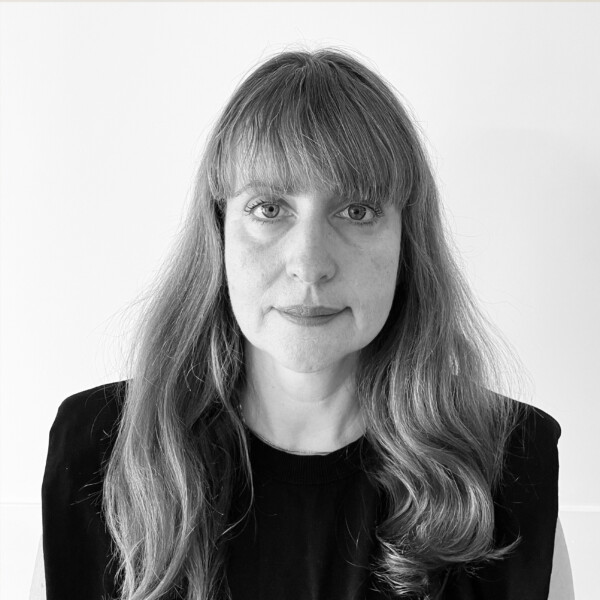 Ale Lariu
Creative Partner
London, UK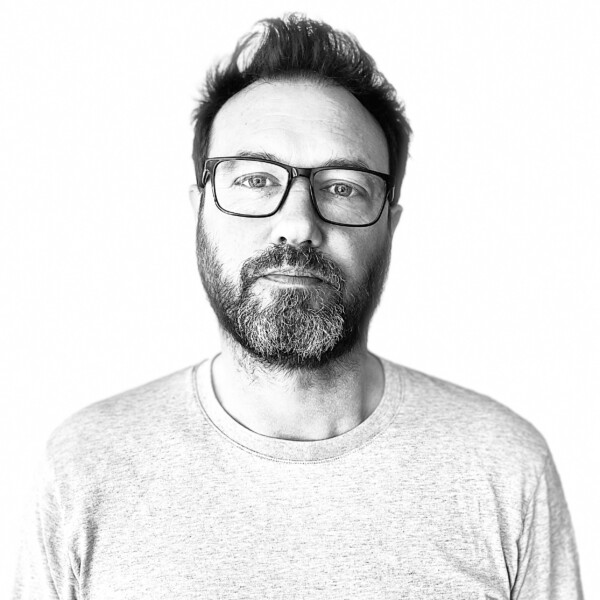 Simon Walker
Photo Human
London, UK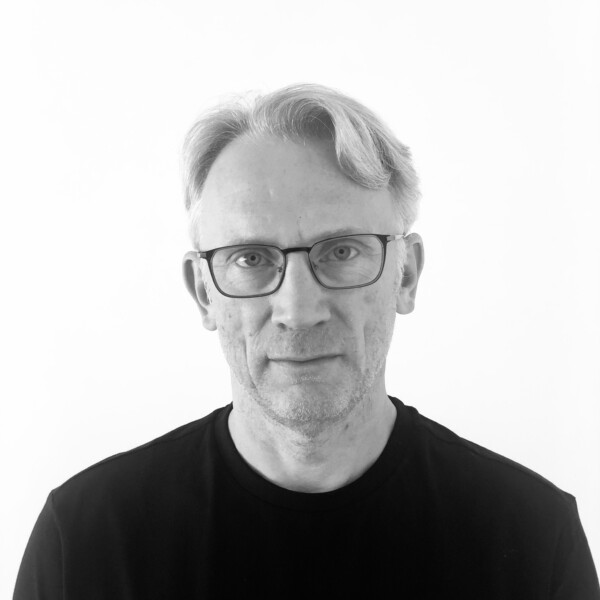 Rob Ferneyhough
Creative Human
London, UK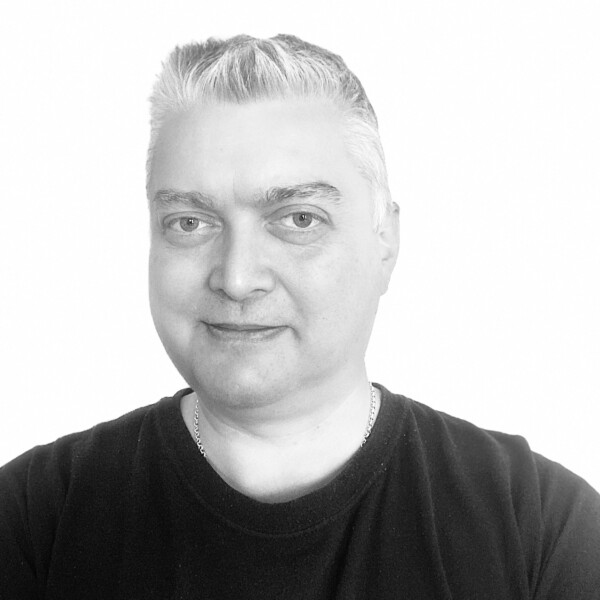 Joel Uden
Content Human
London, UK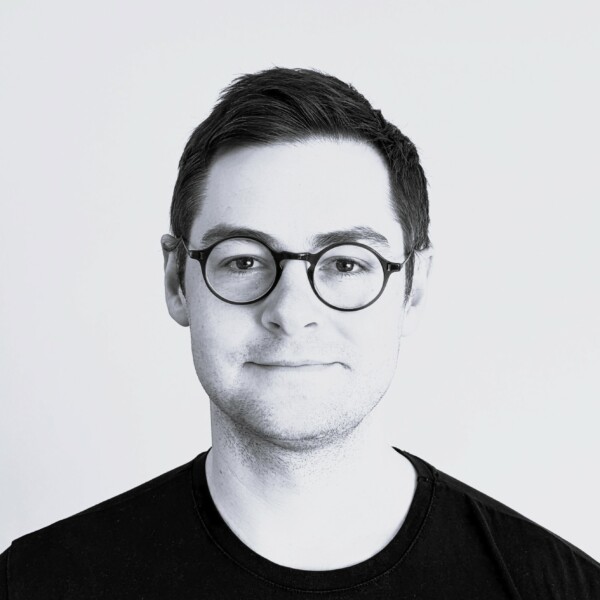 John Sunart
Facilitation & Strategy Human
Glasgow, UK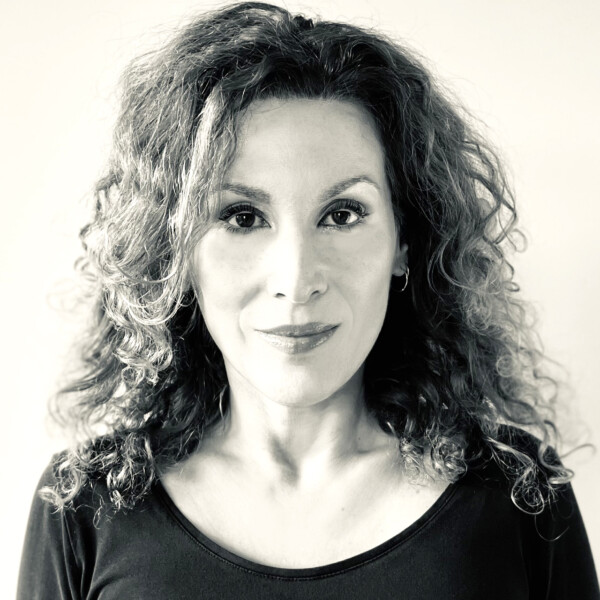 Alexandra Jugović
Creative Human
London, UK
Bryan Sayle
Operations Partner
Halifax, Canada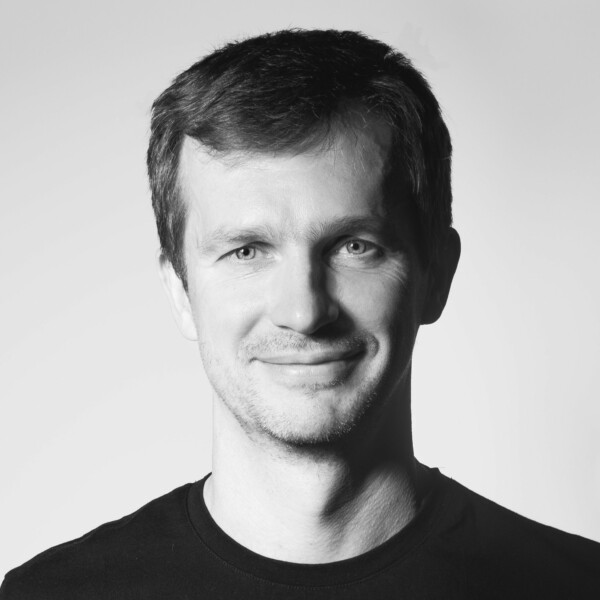 Maciej Zemojcin
3D scanning Human
Warsaw, Poland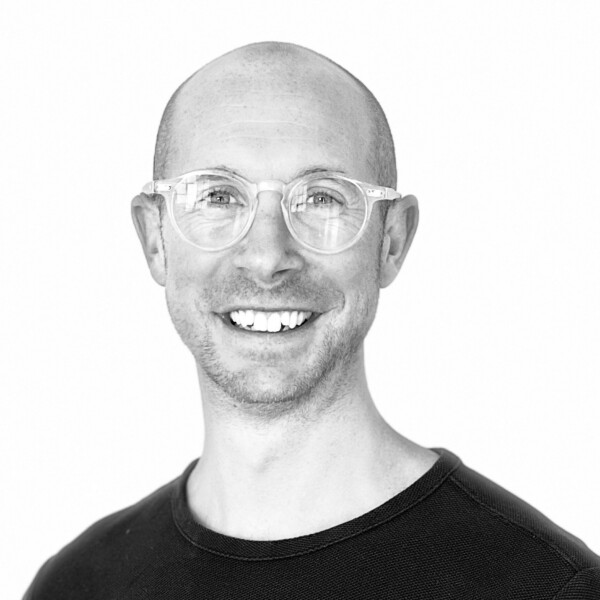 Paul Bean
Design Human
Santa Barbara, USA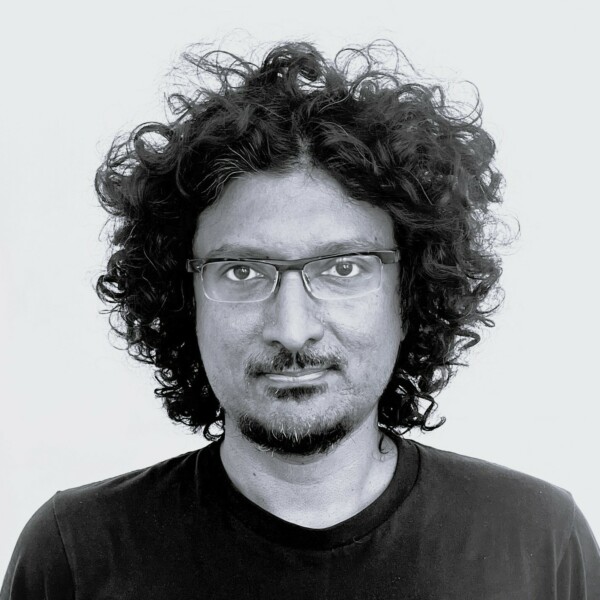 Subha Naidu
Crea-dev Human
Perth, Australia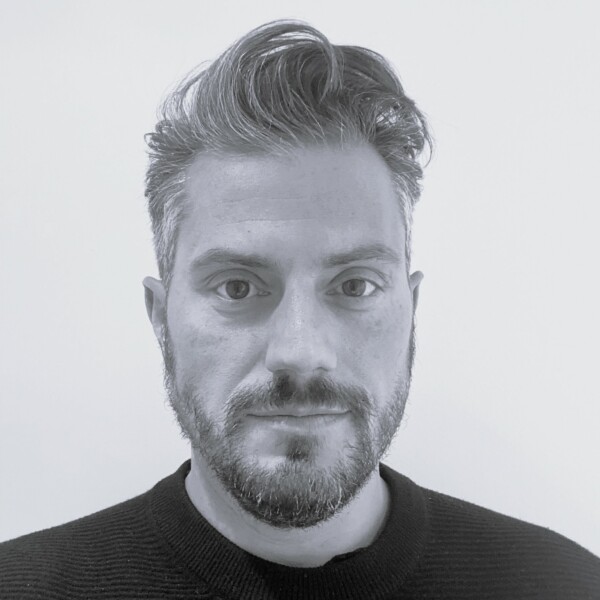 Mike Johnston
Strategic
London. UK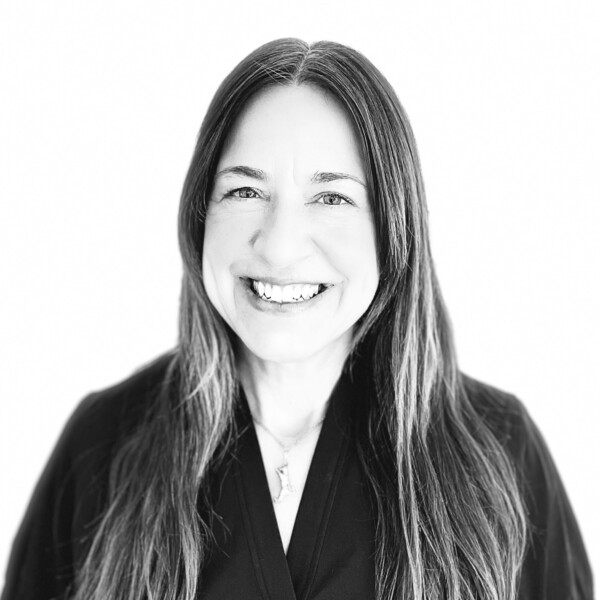 Kat Egan
Growth Partner
Hudson, NY, USA
Mark Hadfield
Insight & Strategy Human
Northumberland, UK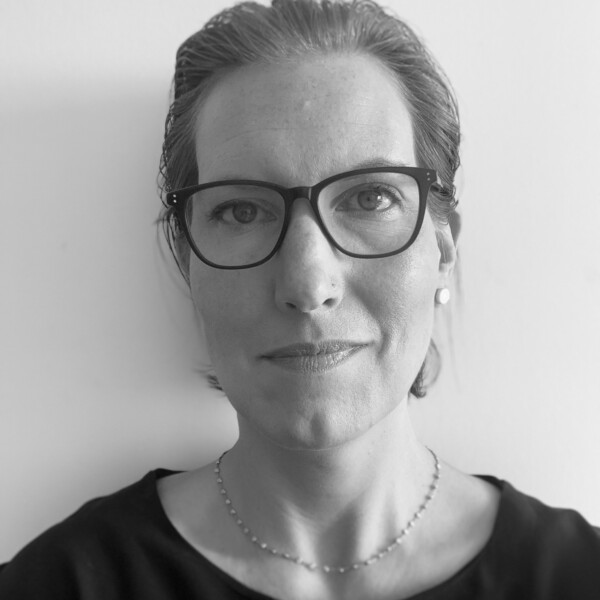 Vic Kirk-Owal
Strategy & Innovation Partner
London, UK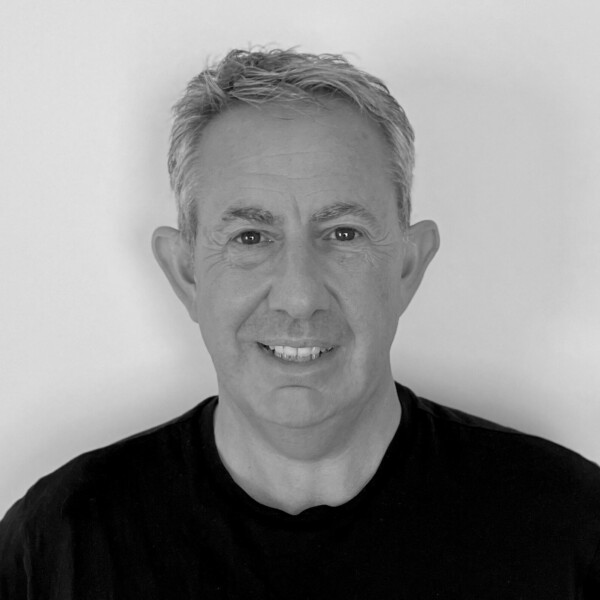 Sean Carney
Creative Partner
Laren, Netherlands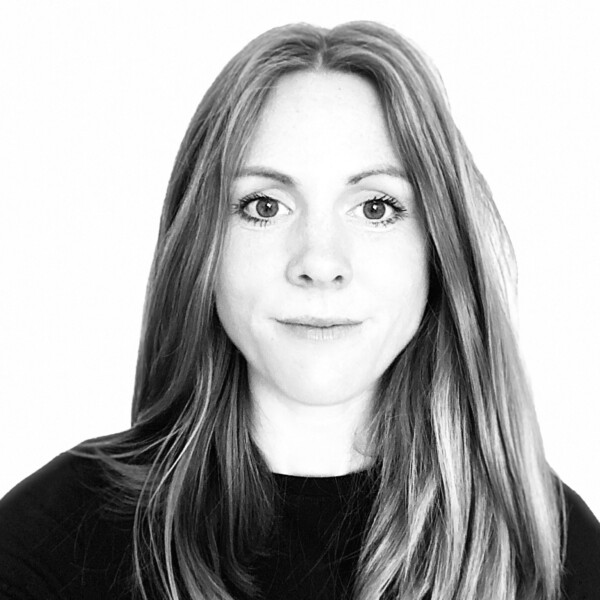 Nicola Pickup
Producer
Windermere, UK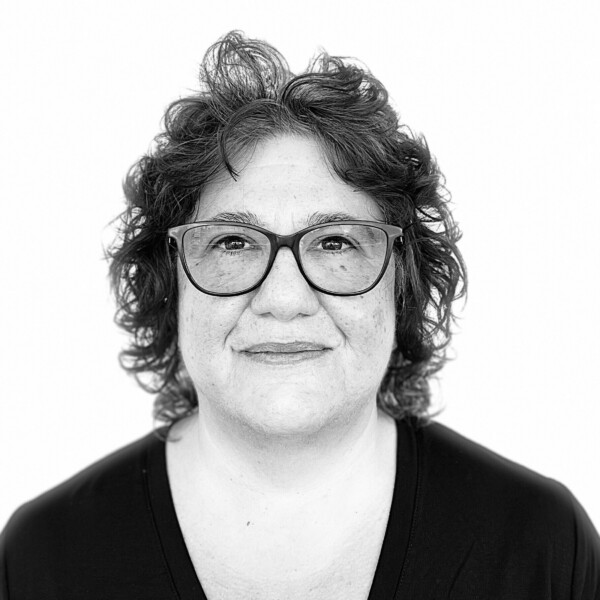 Vassoula Vasiliou
Creative Partner
Miami, USA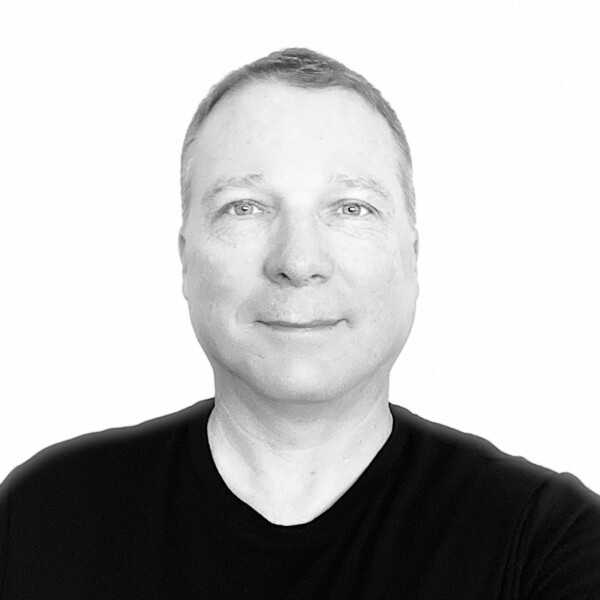 Terry Virts
Astro Human
Houston, USA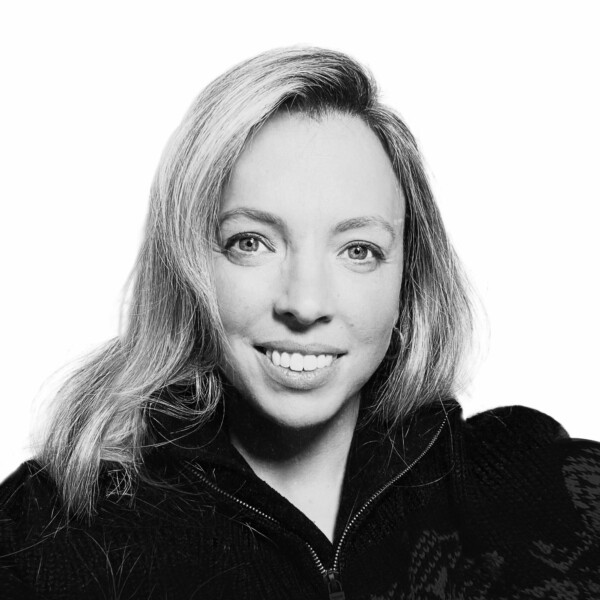 Jannicke Mikkelsen
Polar Human
Svalbard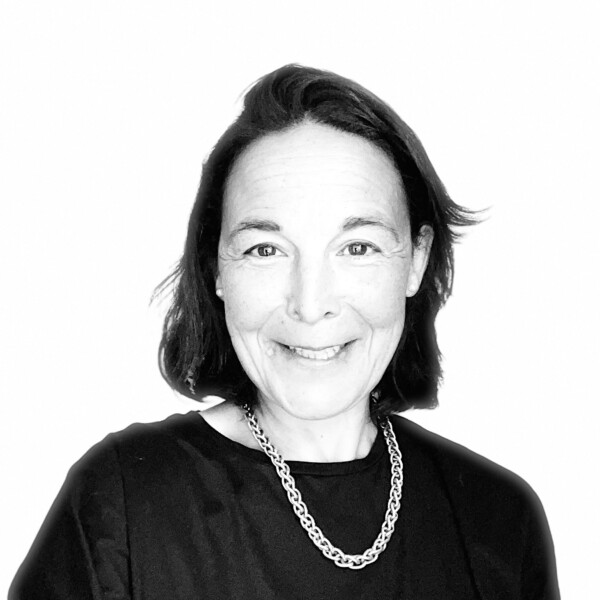 Jennifer Burgos
Content Strategy Partner
Abergavenny, UK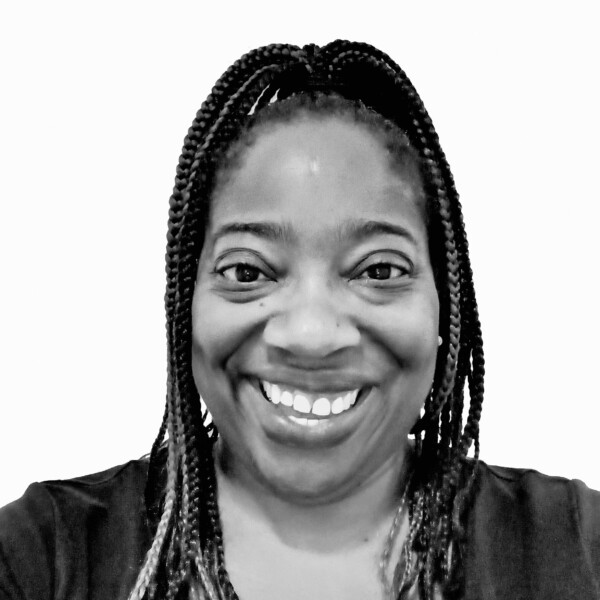 Suki Fuller
Intelligence Human
London, UK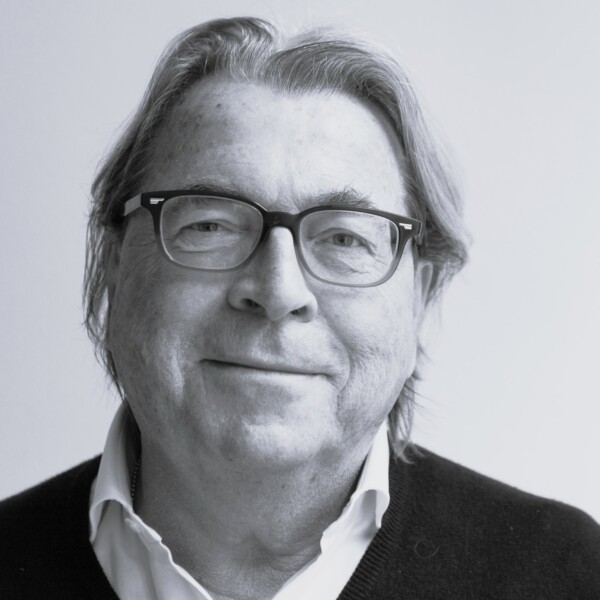 Mark Blaisse
Strategy & Storytelling Human
Amsterdam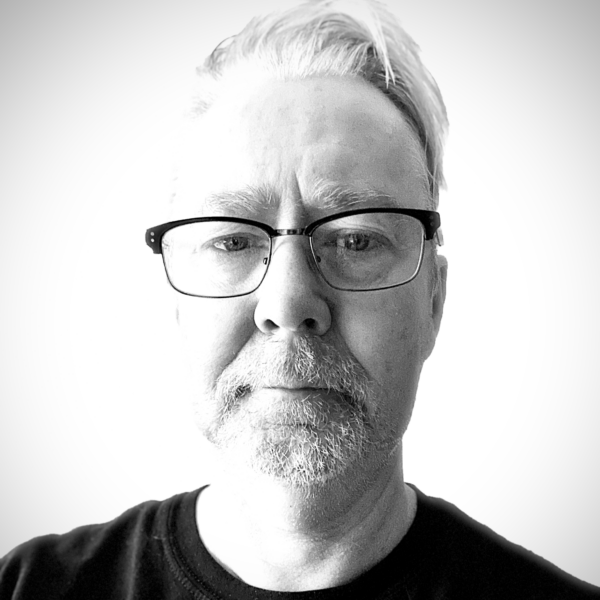 Pat Berry
Creative Partner Executive Producer
Chicago, USA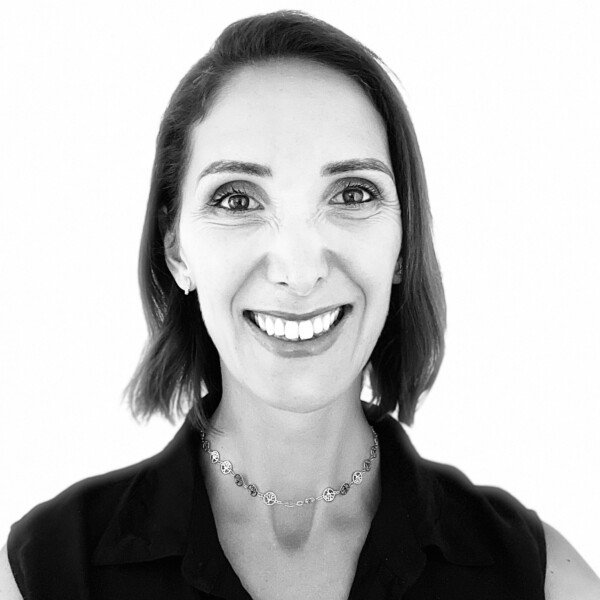 Flo Fantinel
Product Design Human
London, UK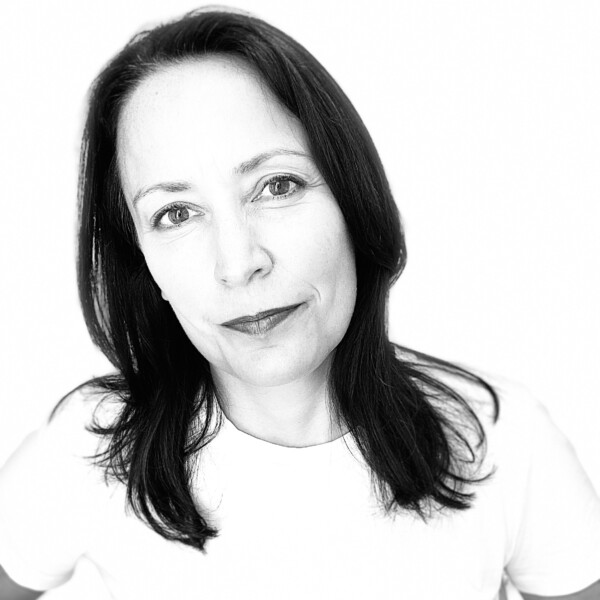 Sarah Kay
Futures Thinking Human
Oregon, USA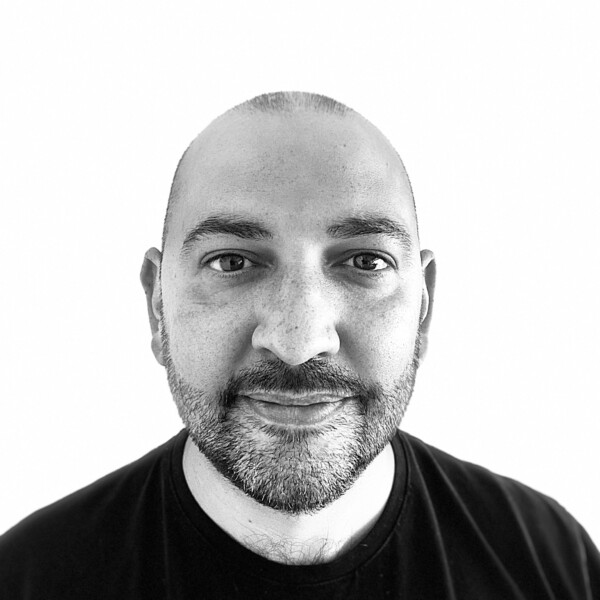 Jason Mesut
Design Partner
London, UK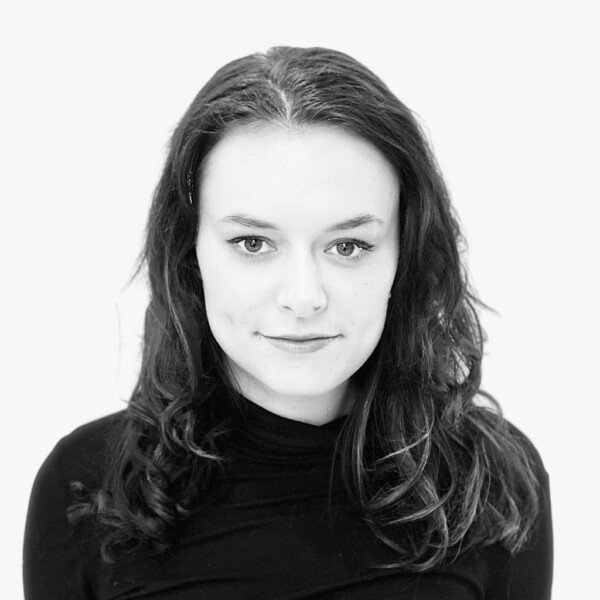 Emily Daley
Research Human
London, UK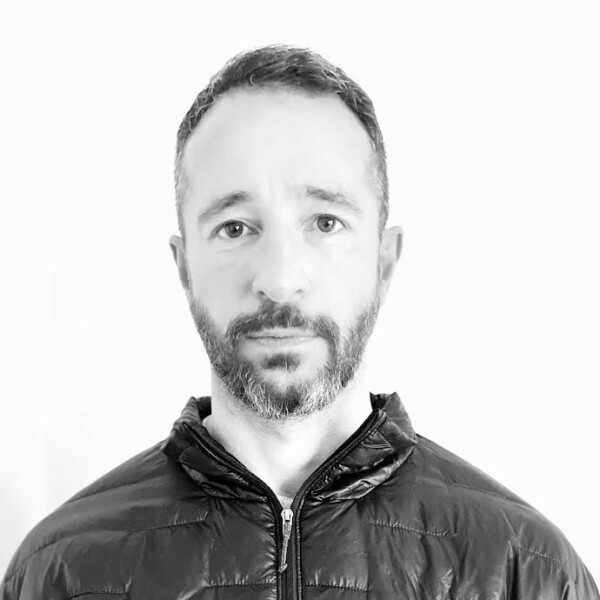 Adrian Rossi
Creative Partner
London, UK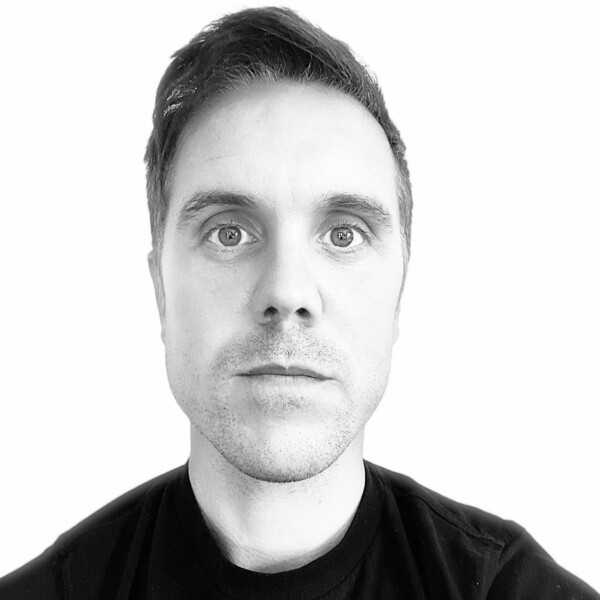 Chris Sams
Product Design Human
Norwich, UK
Courtney Liddell
Project Management Human
New York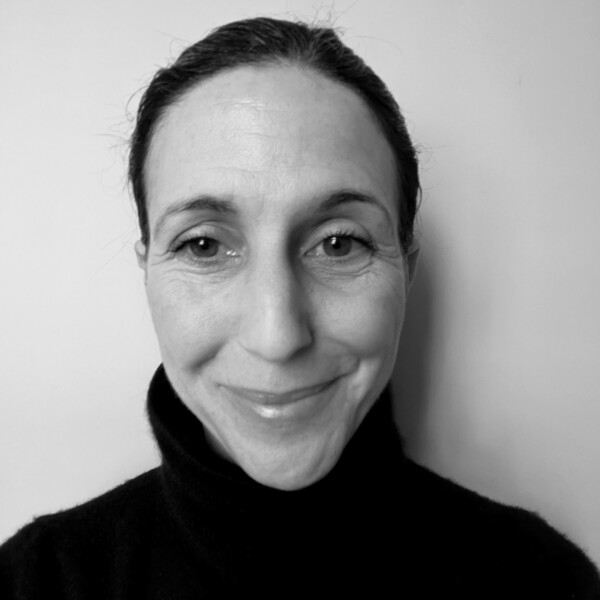 Clare Townhill
Strategy Partner
Bruton, UK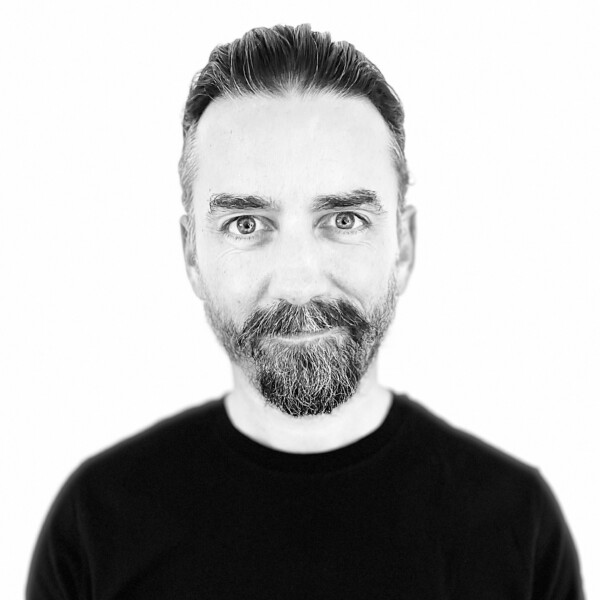 Rick Palmer
Growth Partner
Cirencester, UK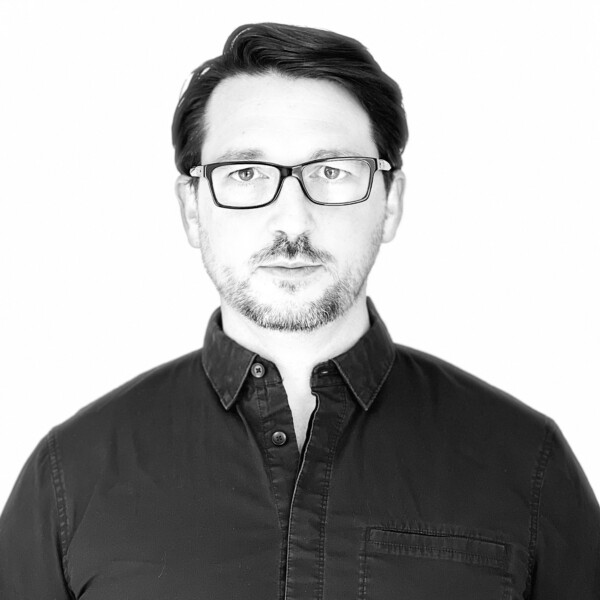 Shea Gonyo
Developer Human
Cincinnati, USA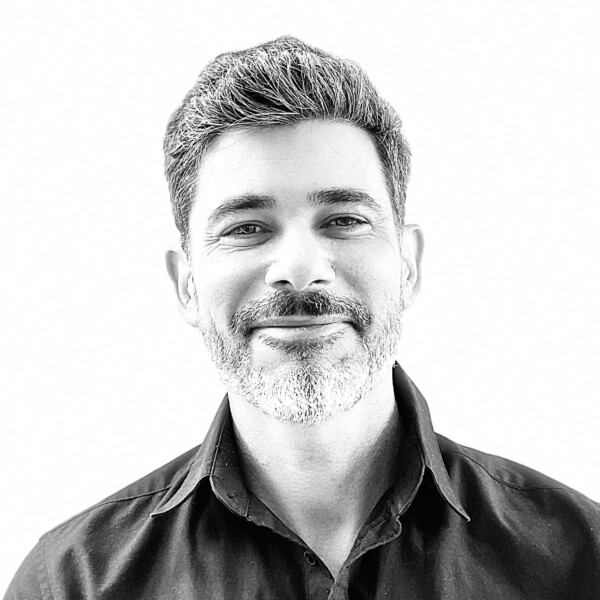 Daniel Janoff
Creative Human
NYC, USA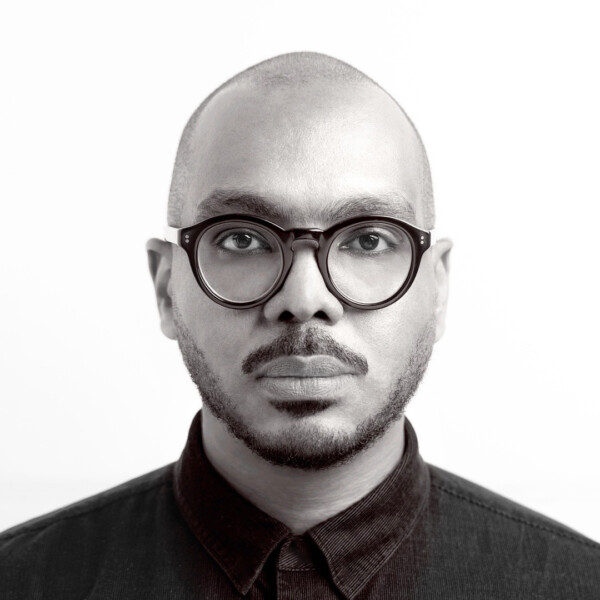 Mundhir Eltahir
Design Human
Dubai, UAE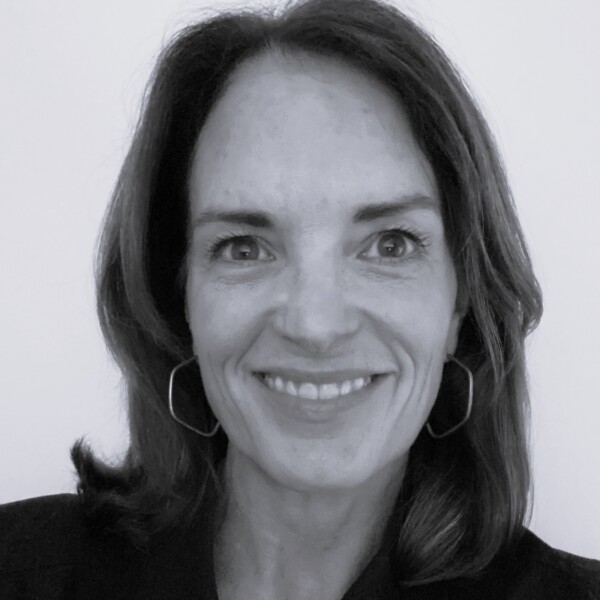 Julia Plowman
Brand Purpose Partner
Portland, USA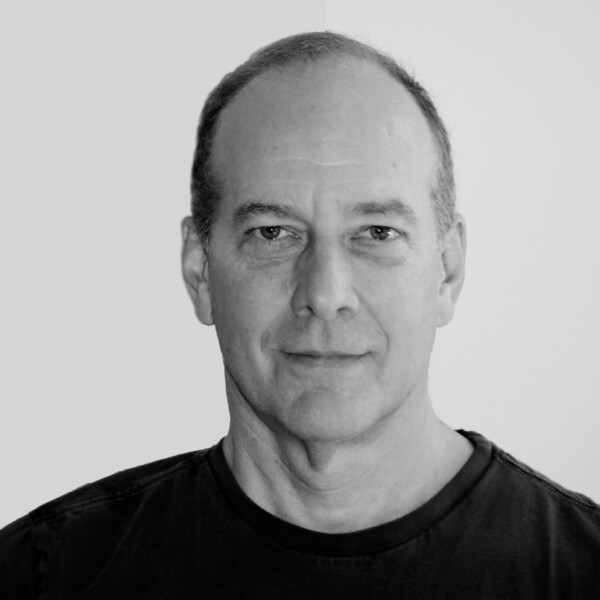 Geoffrey Kirkman
Strategy & Policy Human
Providence, Rhode Island, USA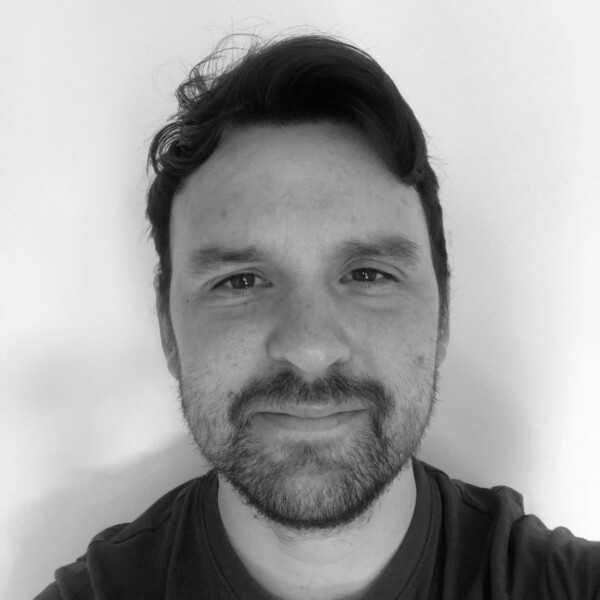 Luke Byrne
Coding Human
Manchester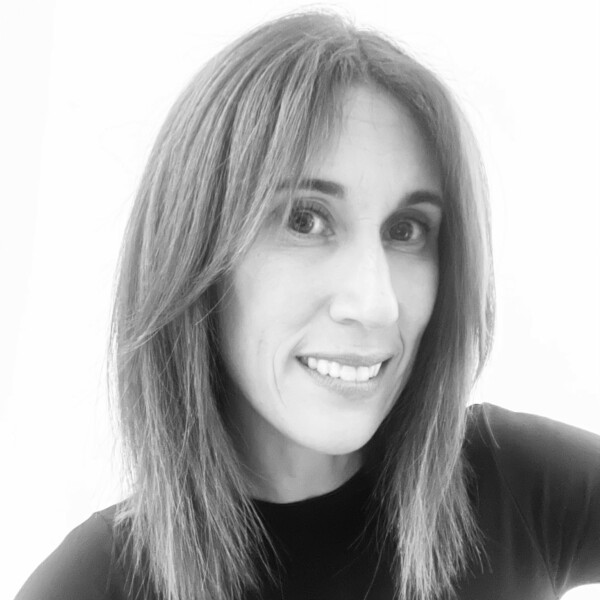 Deborah Linton
Words Human
Manchester, UK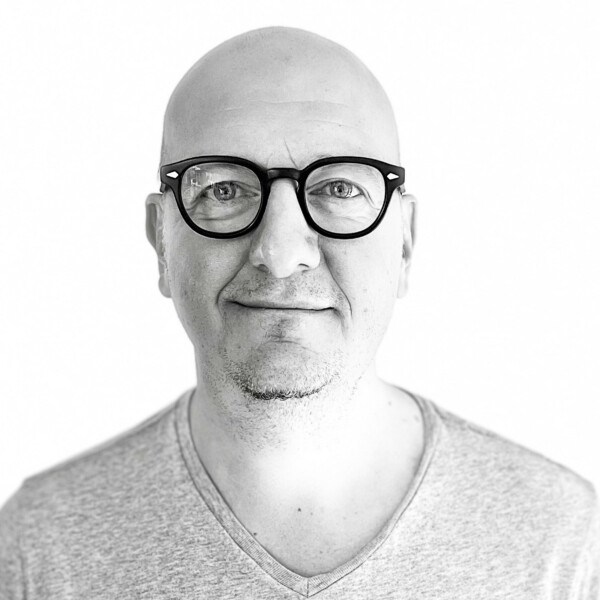 Stefan Boublil
Brand Event Specialist & Creative Partner
New Hope, USA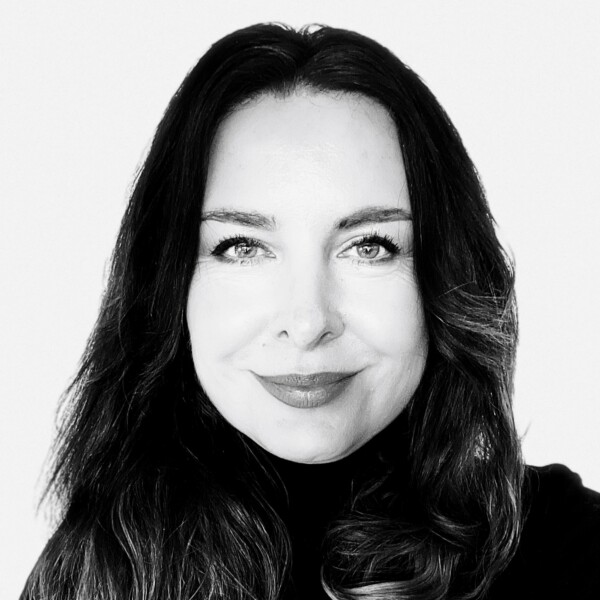 Suzie Webb
Design Human
Oslo, Norway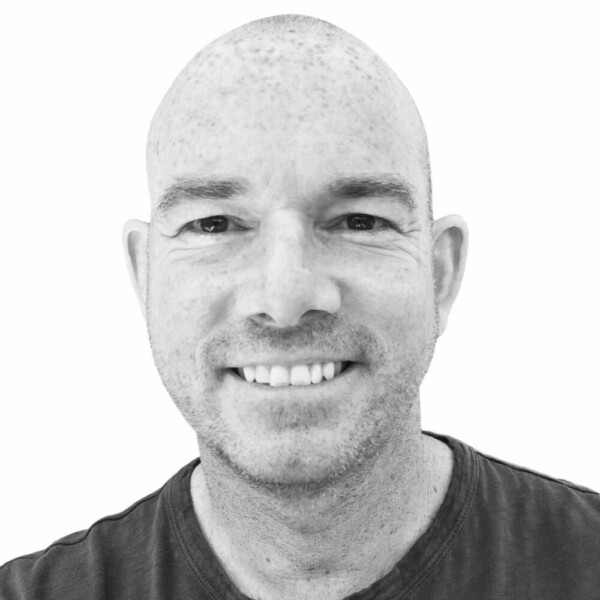 Mike Simpson
Creative Human
Santa Monica, California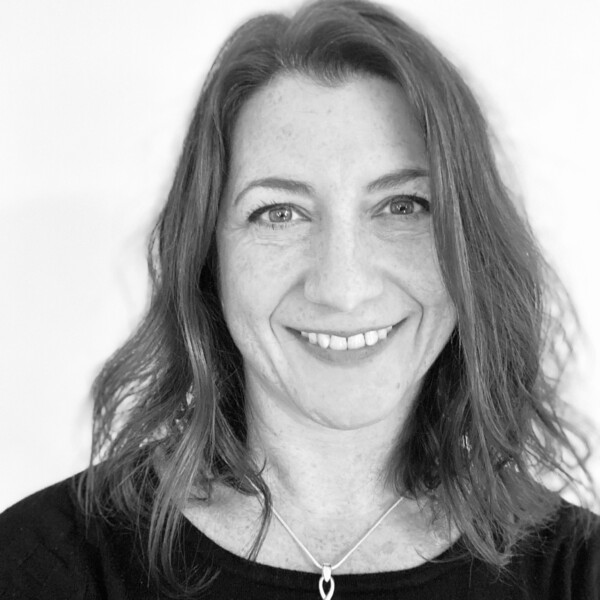 Lisa deBettencourt
Design Strategy Human
Boston, USA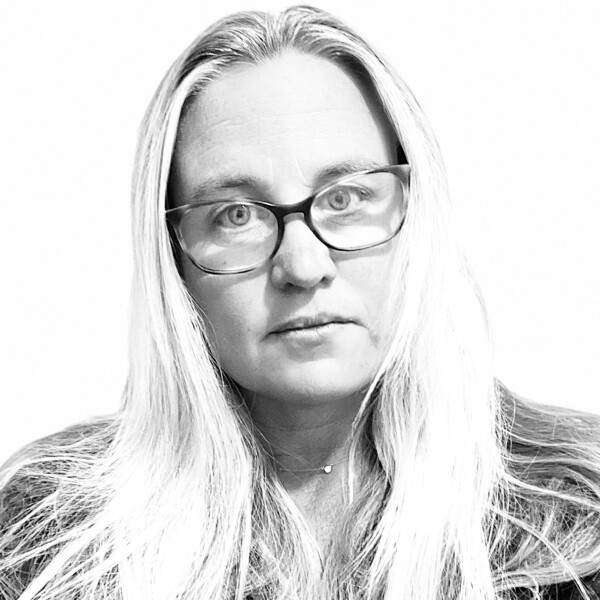 Kerry Kelley
Producer
Cambridge, UK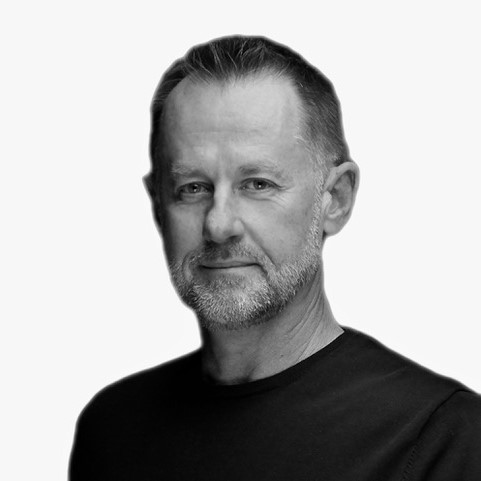 Adrian Barrow
Strategic Partner
Los Angeles, USA
Kevin Godley
Creative Polymath Human
Dublin, Ireland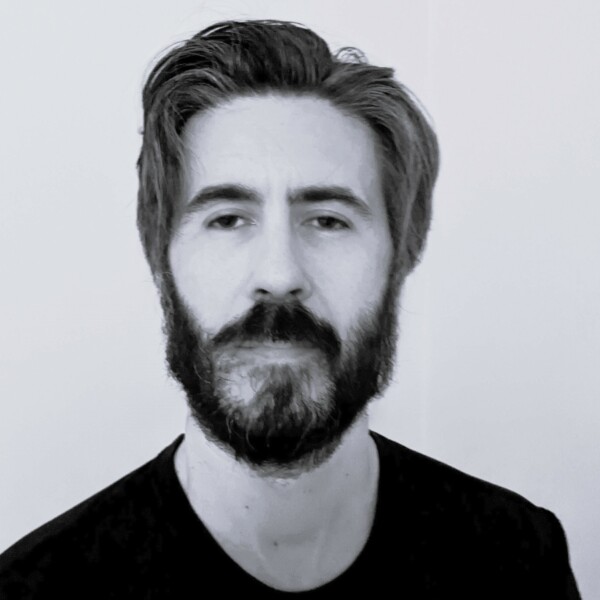 Tom Klimovski
Coding Human
Melbourne, Australia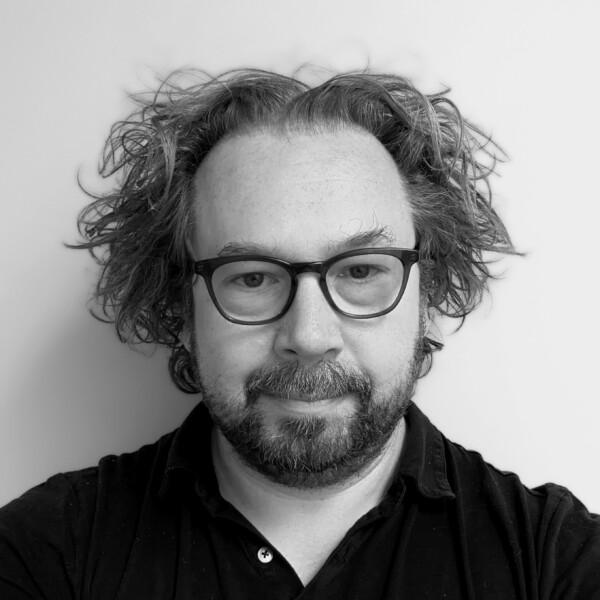 Kevin Farnham
Experience Design Partner
San Francisco, USA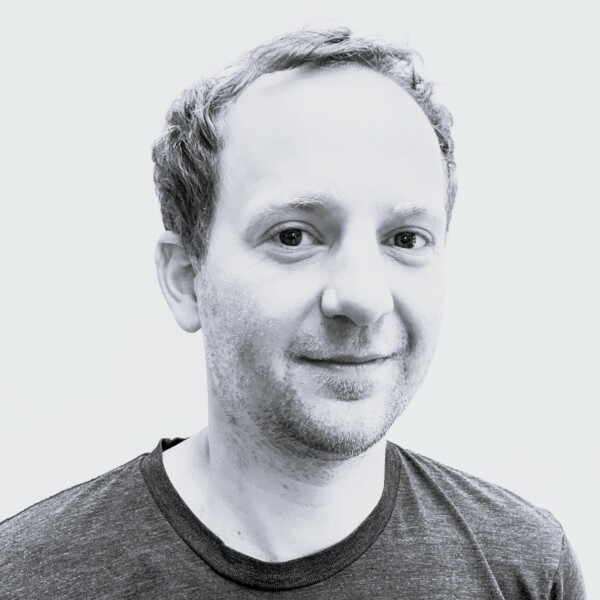 Iain Gore
Production, Sound Engineer & Creative Human
Los Angeles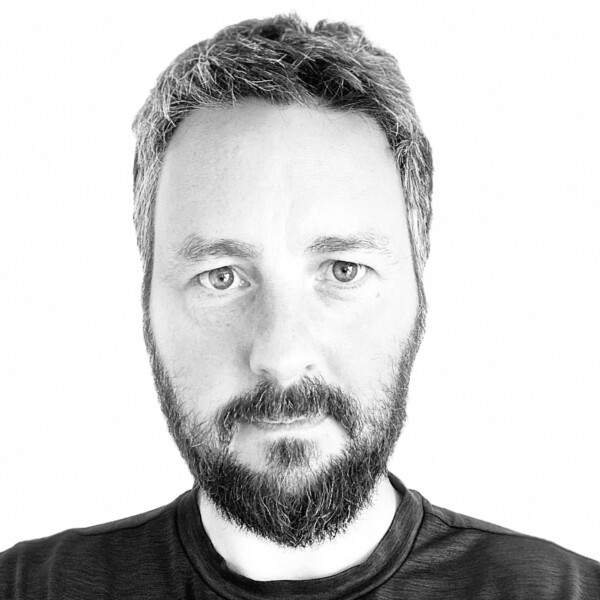 Joe Whelan
Design Human
Manchester, UK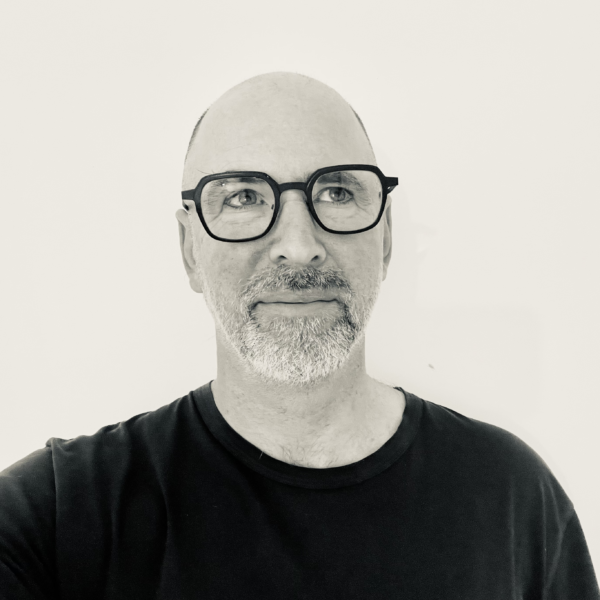 Orlando Mathias
Design Partner
London, UK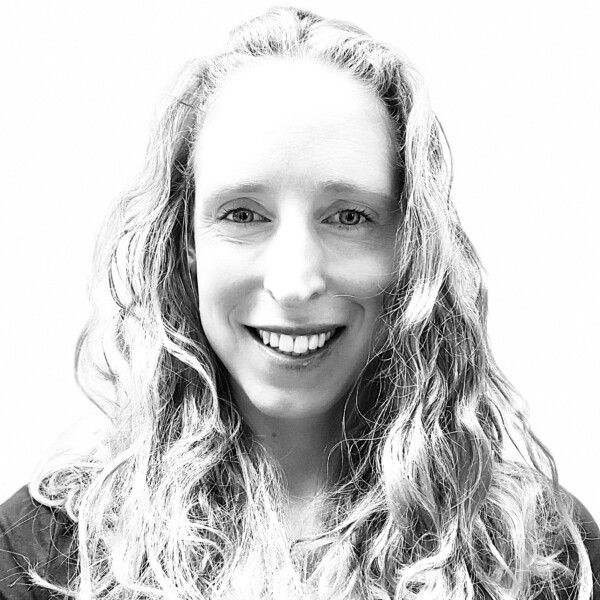 Dr. Katie Van Horne
Research Human
Seattle, USA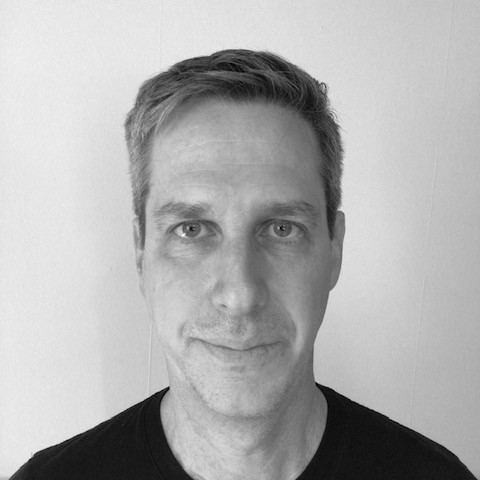 Pete Johnson
Creative Human
New York, New York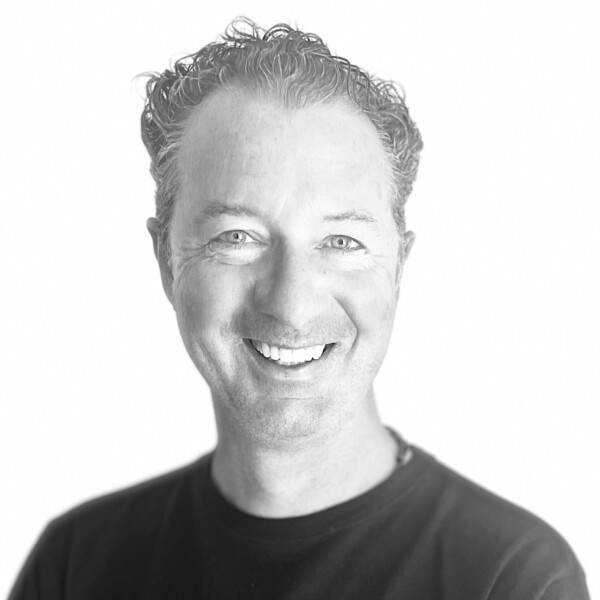 Sean Reynolds
Creative Partner
Brooklyn, USA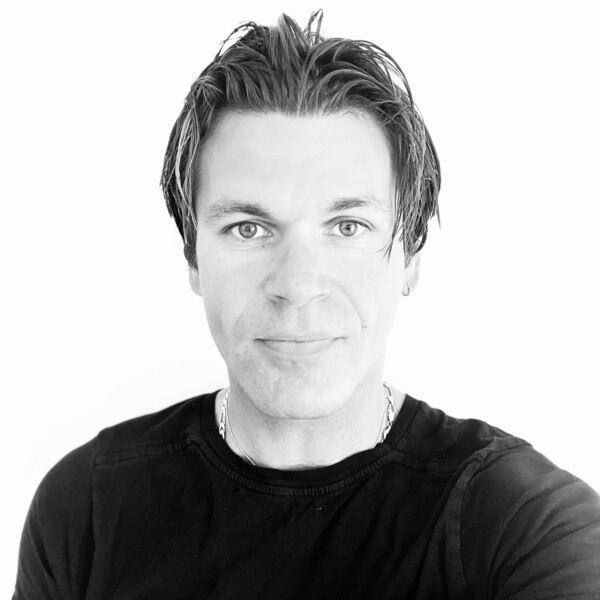 Jack Penate
Musician & Creative Human
London, UK
Jack has been a professional musician for over 15 years, releasing three albums with the renowned XL Recordings. He started writing songs at the age of 12, quickly realizing his calling in music. His career has taken him on tours and to festivals around the globe, collaborating with iconic artists such as Adele, The XX, David Byrne of Talking Heads, Paul Epworth, and Sault, among others.
Parallel to his music career, Jack has always had a deep involvement in the visual arts, actively creating artwork for his albums. His skills in drawing, painting, and graphic design culminated in a collaboration with artist Eddie Peake for his latest album, building a visual world for his music. His directional vision extends to his music videos, working with acclaimed directors like Tim Pope and Alma Ha'rel.
Recently, Jack ventured into the realm of commercial work, composing for film soundtracks, podcasts, and adverts, reveling in the challenge of conceptual creativity for clients. His enthusiasm for collaboration and creativity now leads him to join forces with the Group Of Humans, where he is eager to meet new people and see where the collective creative journey will lead.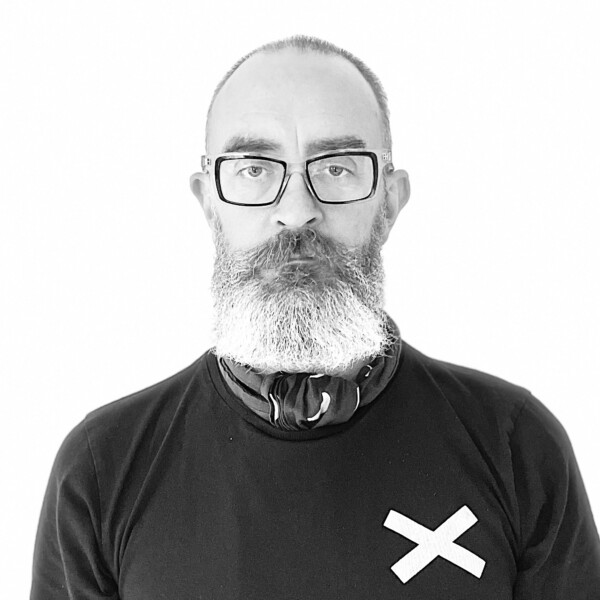 Simon Waterfall
Creative Partner
Berkeley, USA
Simon is a Creative Director in industries from digital to industrial design, advertising to engineering, narrative conception to brand behavior. Formerly, he was Head of Samara Airbnb's innovation studio, Vice President and Creative Director at Intel's innovation lab, Vice President and Creative Director at Verizon's media future lab and Vevo's external Creative Director.
In the UK, he co-founded three major digital agencies: Deepend, Poke and fray, was the first Digital President of the D&AD, board member of the Design Council and in 2007 was awarded the position of Royal Designer for Industry, the UK's highest design honor. He's currently running two start ups: Allocation.Space and a climate-focused drinks company. He also sits on the board of four others.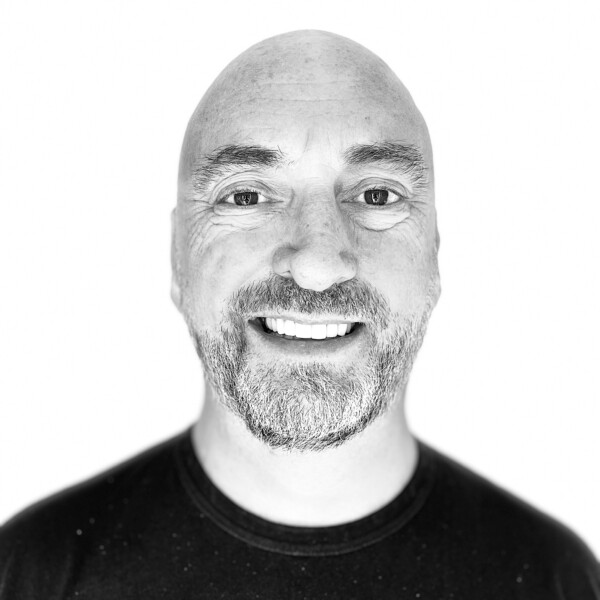 Rob Noble
Founder & Client Partner
London, UK
Rob is a seasoned entrepreneur and authority in design businesses. His leadership is defined by a commitment to fostering cultures of loyalty, authenticity, and courage. As the founder of Group Of Humans in 2018 and with two previous successful business exits, Rob's expertise is in crafting and nurturing creative service companies.
In 2023, Rob, alongside Rick Palmer, launched SUPERHUMAN PARTNERS, a firm dedicated to guiding creative industry leaders through growth and exit strategies.
An avid supporter of innovation, Rob invests in promising startups and is keen on NED opportunities within the creative sector.
Family-oriented, Rob enjoys life with his wife, three children, and two labradors in the Berkshire countryside, having relocated from Miami during the 2020 pandemic.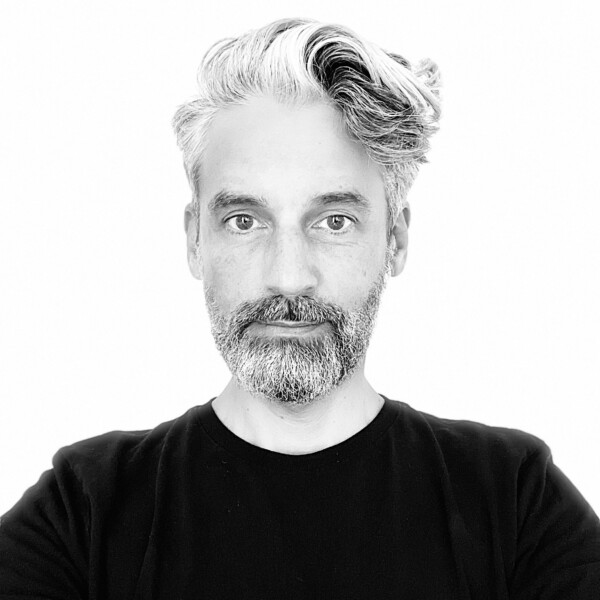 Duncan Madden
Content Human
Köln, Germany
Duncan loves to write, so he's carved a career out of doing just that in all its myriad forms. He tells human-centered stories from all four corners of the world, creates user experiences that focus on value, loyalty and engagement, and brings new perspectives and opportunities to organizations losing their focus.
He believes quality of process is crucial to quality of outcome, no matter if it's how we collaborate to create something magic or how we engage with new people to tell their stories. Author of 'Found in Translation: The Unexpected Origins of Place Names', he also writes for everyone from Forbes to Lonely Planet, and has built services and products with global reach.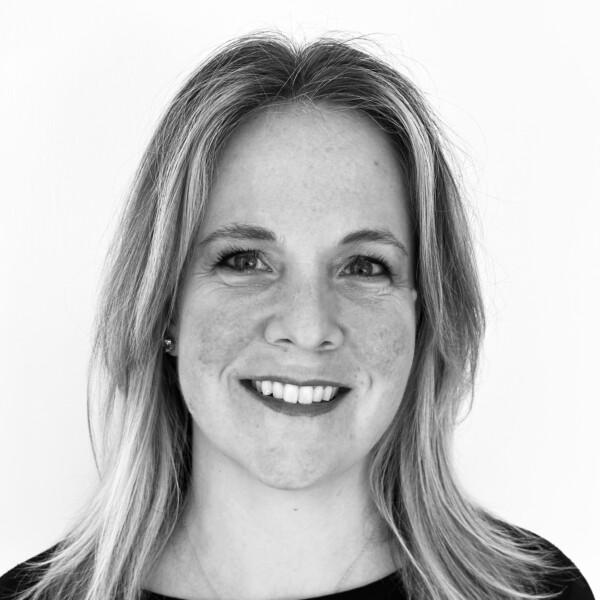 Kerry Bodine
Customer Experience Human
San Francisco Bay Area
Kerry is the co-author of 'Outside In: The Power of Putting Customers at the Center of Your Business' and the CEO of Bodine & Co., a customer experience consulting firm. Her ideas, analysis and expert opinions have appeared on sites like The Wall Street Journal, Harvard Business Review, Fast Company, Forbes, USA Today and Advertising Age. She holds a Master's degree in human-computer interaction and has devoted her career to helping organizations think and work in more customer-centric ways.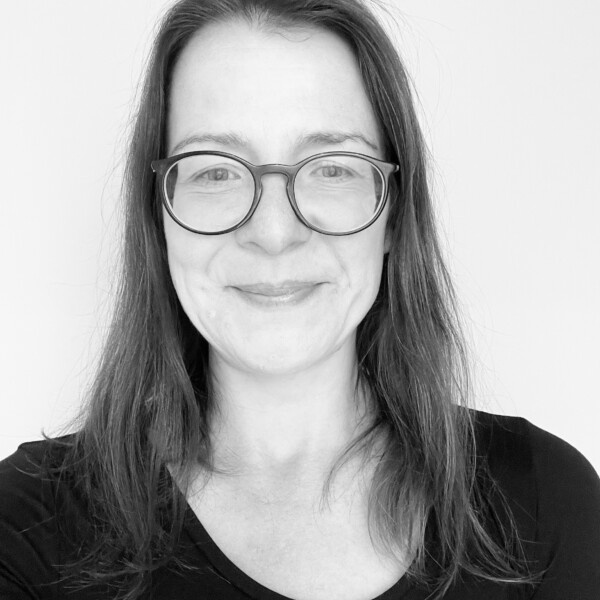 Raquel Chicourel
Strategy Human
London
Raquel is a multi-award-winning Brand and Creative Strategist whose expertise has been sharpened at some of the world's most esteemed creative agencies including BBH London, Saatchi & Saatchi, AMV BBDO, Grey, and Publicis. Her speciality lies in partnering with senior leadership teams, guiding them through the intricacies of go-to-market strategies, purpose, vision, brand positioning, communications strategy, target definition and media planning.
Raquel's experience spans over two decades and crosses a multitude of sectors such as government, digital platforms, retail, travel, FMCG, fashion and finance. Celebrated for her work with illustrious brands like Coca-Cola, Unilever, P&G, Pringles, Mars, Tourism Australia, VRBO Homeaway, Very.co.uk, Volvo, and M&S, Raquel's achievements have been lauded by prestigious industry awards, including the YouTube Effectiveness Grand Prix, IPA Effectiveness, Effies, and Cannes Lions.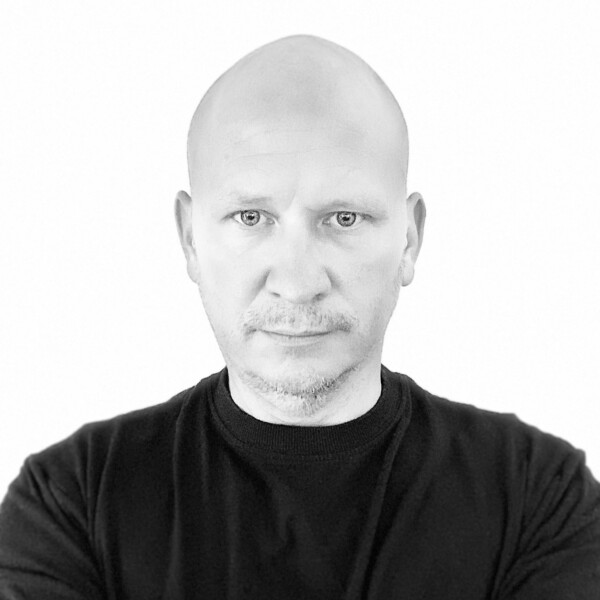 Jan Golding
Experience Design Human
London, UK
Jan is a solver of creative puzzles across brand, experience, and product design. He has helped hundreds of B2B and B2C companies unlock the potential for their brands to better connect to their customers across a variety of digital media with more than 20 years in the field. After several years running his own successful creative agency, Jan has once again dedicated himself to his true craft and joined the plight of The Humans to drive forward the principles of human centred design.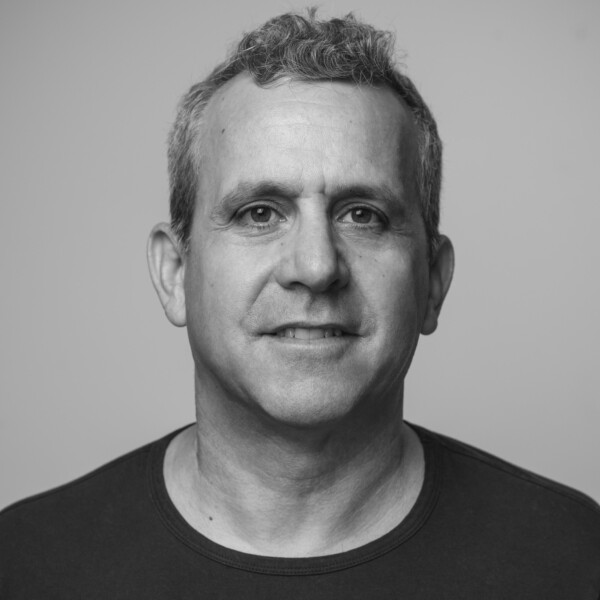 Adam Kulakow
Creative Human
Venice, California
Adam, a seasoned storyteller, began his career in Hollywood, selling his first script in film school and later crafting scripts for major studios like Disney, Fox, Universal, and Sony. He's also sold TV pilots, including "The Way," produced by CBS Paramount and Sony.
Passionate about storytelling, Adam analyzes its nuances, from set-ups and payoffs to character relatability. In recent years, he's transitioned to sharing the stories of industry giants, like "Better Call Saul" and "The Marvelous Mrs. Maisel," traveling globally for on-set interviews that offer deep insights into creative processes.
Adam's storytelling prowess extended to radio when he provided interview training and produced episodes for the "Out of Uniform" podcast. He's also a musician and songwriter, with a 2023 album released via his acoustic trio, The Wholesome, reinforcing his dedication to storytelling in multiple forms.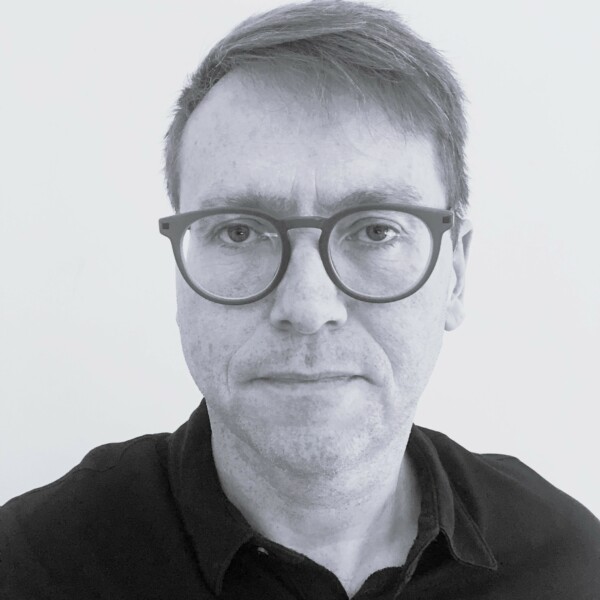 Matthew Cockerill
Design & Product Strategy Partner
London, UK
Matthew is a creative thinker and industrial designer renowned for his imagination and visionary approach in developing new user and product experiences. His strategic work unites original blue-sky thinking with practical design outcomes to help clients gain strategic lessons and turn uncertainty into opportunity.
He's tackled complex challenges for global brands and expert teams in scale ups. His achievements include designing the world's first ethical and modular smartphone for Fairphone back in 2014, creating innovative experiences for Samsung's folding screens, and developing mixed reality concepts for TikTok. He helped set the strategic and design direction for Sky Live, a service for the Sky Glass TV streaming platform powered by machine learning. He's even collaborated with starchitect Bjarke Ingles and a visionary billionaire to reimagine the memorial experience.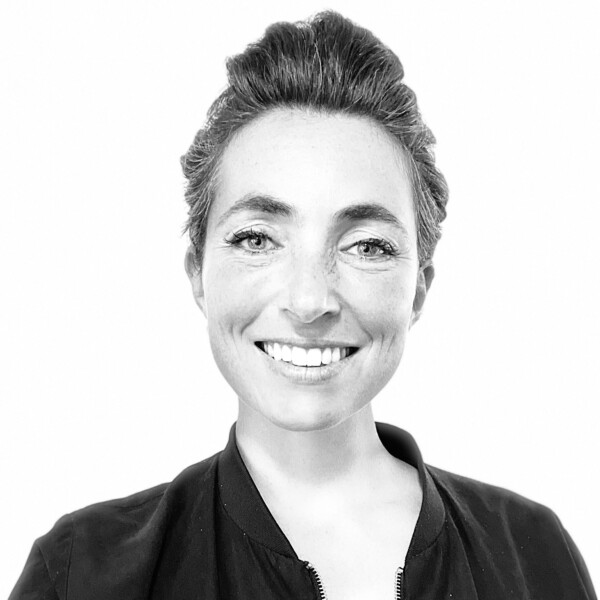 Miranda Van Gendt
Strategy Human
Amsterdam, Netherlands
Miranda is our first Dutch human. She's a creative strategist, coach, architect and writer for all brands and individuals curious for impact. Stretching from brand narratives and identity development to leadership culture, experiences, services, partnerships, content and metrics. She's a systems thinker and doer, getting brands out of coating and into compass mode.
Expect her to be an experienced hunter for creative energy sources, a gatherer of all that makes people tick and a co-finder of fuel as well as focus for transformational impact. Always from a place of radical curiousty to make impact inevitable, by surprising humans with their actual superpowers.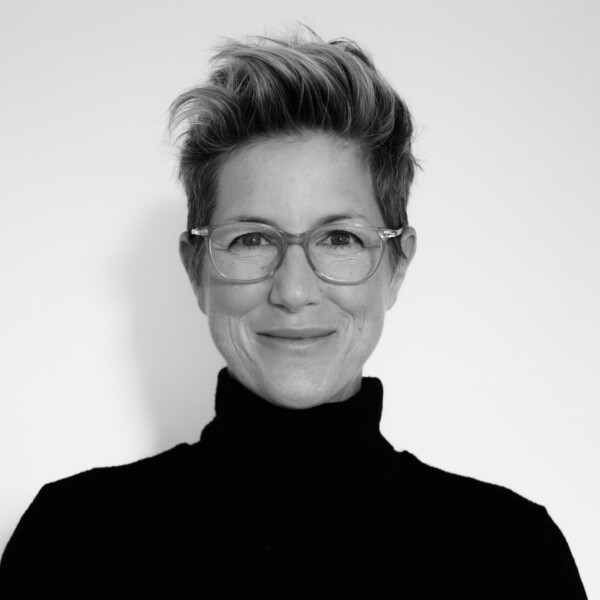 Jen Rice
Transformation Human
London, UK
Jen's 30-year career in management consulting and executive coaching has linked deep human insight with transformative business outcomes. She's now a startup co-founder blending AI, psychology and strategy to derisk and debias pivotal people decisions, primarily in the startup and scaleup ecosystem. Prior to founding her current company, Lodestone Insights, she served as the CX Principal and B2B Sector Lead at Forrester's consulting division.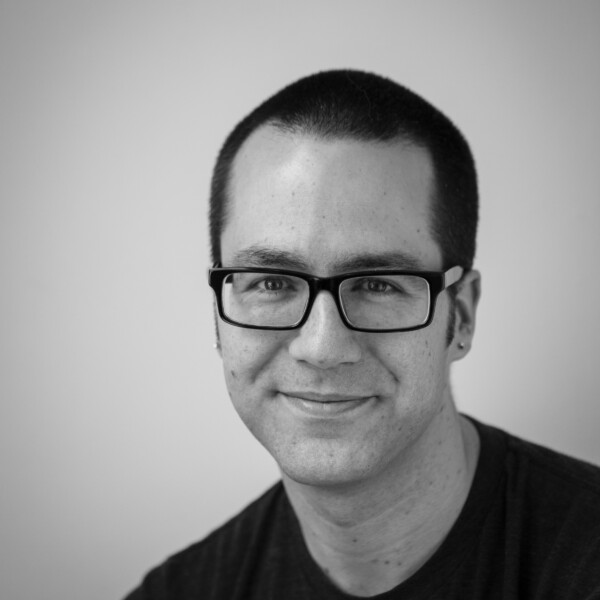 Josh Klein
Connector of Things
Akureyri, Iceland
Josh is a board member, CEO, strategist, published author and podcast host. He's worked with most of the Fortune 500 using his broad technical expertise and deep domain knowledge to provide oversight and strategic insight on the most disruptive technologies and trends.
He has worked with IDEO and the US Intelligence agencies, served on an advisory board for BP, and shared his expertise with organizations on topics from Cybersecurity to AI, with a focus on policy, oversight, leadership, and process.
Josh has published three books, hosted three television series, is published in outlets from Fortune to Oprah, and has hosted countless talks at events from WEF's Davos to the TED Mainstage. He is co-host of Accenture's Built for Change, granted 'Thought Leadership of the Year' by AdWeek two years running.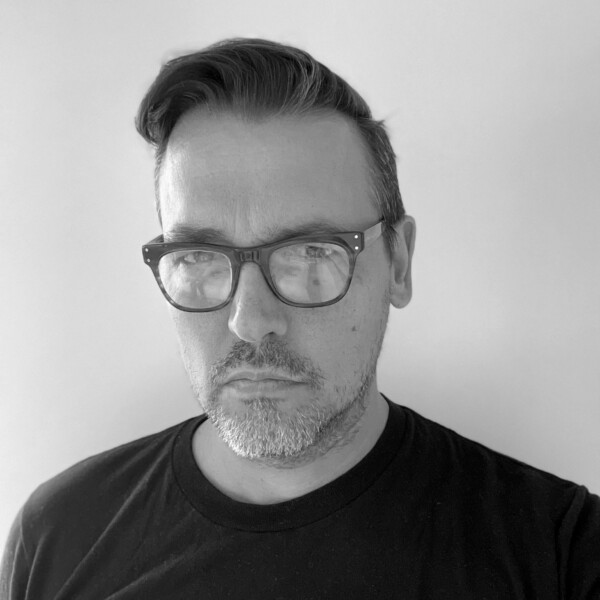 Alex Smith
Design Partner
NYC, USA
A true design generalist, Alex has spent (almost) 30 years designing things — from brands to business models, furniture to apps. Most recently he finds himself focused on helping companies understand the future, their place in it and how to develop products for it.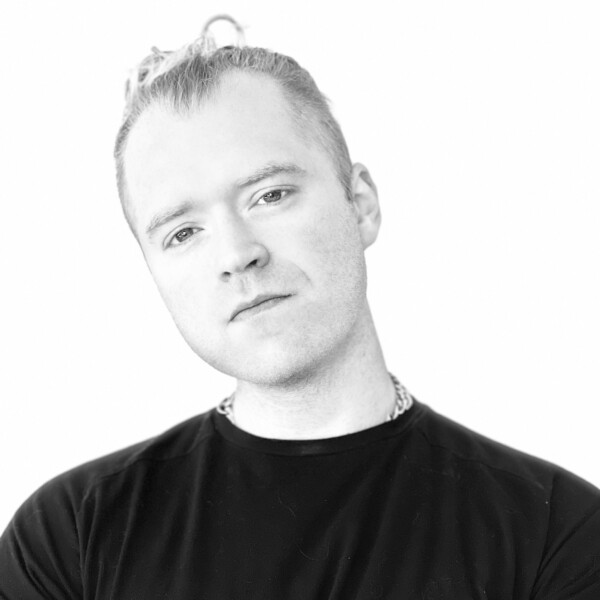 Joe Federer
Social Strategy Partner
St. Louis, USA
Joe is the author of The Hidden Psychology of Social Networks and former head of Brand Strategy at Reddit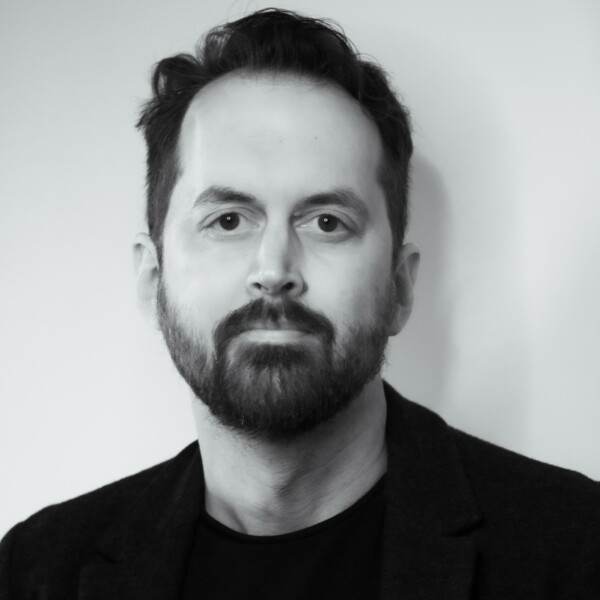 Patrick Pittman
Curious Human
Toronto / Newfoundland, Canada
Patrick Pittman is a Toronto and Newfoundland-based writer, editor, filmmaker, and strategist who has spent his career asking questions and building communities for pages, stages, screens, and microphones across the world. Formerly editor-in-chief at The Alpine Review and Dumbo Feather, he now helps a small global roster of clients with human understanding and research-driven strategic sensemaking. He has been a correspondent for Monocle in Australia, the South Pacific, and Canada. He was previously the creative and editorial director of Toronto content agency Totem, where he headed-up Folio and CMA award-winning projects with some of North America's largest brands. He continues to consult regularly for creative agencies on content and strategy, and has worked with the New York Times' T Brand Studio, Vice's Virtue Worldwide and BBC Worldwide's StoryWorks unit.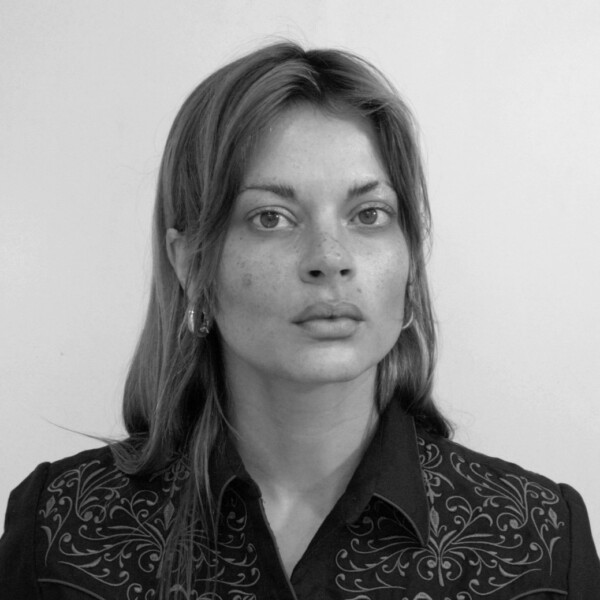 Tessa Edwards
Creative Director
LONDON
Tessa is a visionary who bridges the worlds of fashion, digital media, and virtual reality. Her journey began at Central Saint Martins, where she honed her skills in fashion. Her flair for haute couture led her to Paris and renowned houses like Anne Valerie Hash and Dior.
Transitioning to tech, Tessa founded an experimental digital media company pioneering the integration of moving images into brand narratives. She developed a deep interest in the metaverse and world-building, culminating in Werldscape, a prototype VR social MMO aimed at the intersection of luxury retail, art, and culture.
As a consultant, Tessa lends her expertise to brands venturing into the metaverse and immersive experiences. Her current research delves into AI theory, focusing on its application, ethical implications, and societal impact.
Henny Swan
Accessibility & Inclusion Human
Brighton, UK
Henny began her career in China in the late 90s, pioneering search engines and dual-language digital marketplaces at a time when concepts like accessibility and usability were in their infancy. This experience ignited her passion for creating inclusive digital spaces, leading her to focus on strategy, user experience, and design.
With a wealth of experience both in-house and within agencies, Henny has become a notable figure in the video on demand (VOD) sector, collaborating with prominent brands such as Netflix, Spotify, and BBC. She has been instrumental in helping organizations like the BBC evolve their approach to accessibility, transitioning from product-embedded support to a robust, document-driven framework driven by designated Accessibility Champions. Henny continues to be at the forefront of promoting sustainable accessibility in digital experiences.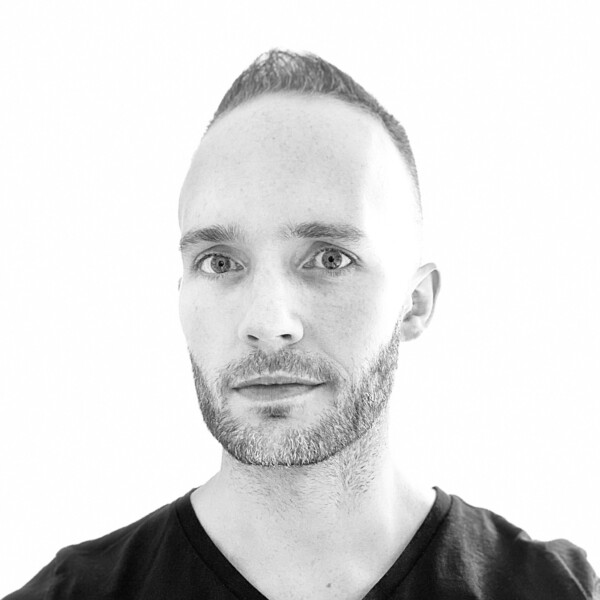 Kyle Duncan
Technology Human
London, UK
Kyle is a frontend developer who's been working in the industry for 10 years. He is the go-to developer for several small creative agencies and businesses in London and the US. He loves great web design, and always tries to give it the respect it deserves in his coding. Once a pixel-perfectionist, now faithful to responsive web design principles, Kyle never compromises on the interpretation of design into code.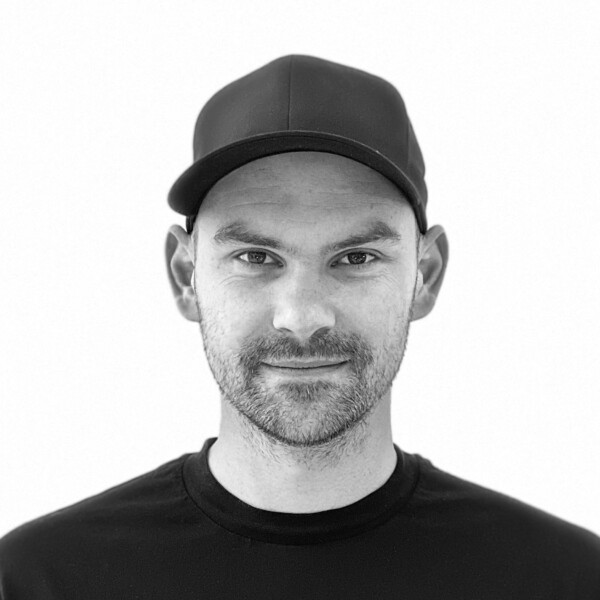 Andor Ivan
Visualisation Human
London, UK
Andor is a multifaceted creative professional whose expertise spans across photography, cinematography, 3D artistry, and art direction, complemented by a foundation in product design and engineering. At the helm of his own photo studio, Andor is driven by an ardor for crafting visually stunning narratives that elucidate the intricacies of complex technologies. His work is distinguished by its ability to not just capture, but to fascinate, offering viewers a tantalizing glimpse into the essence of innovation.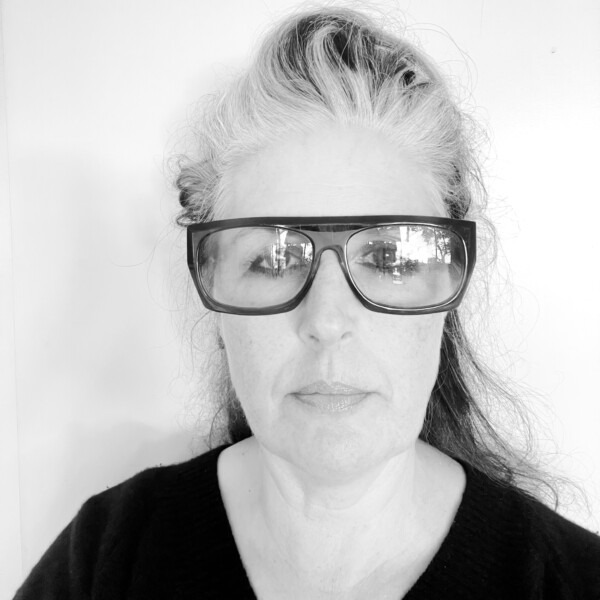 Dilly Gent
Creative Director & Producer
Los Angeles, USA
Dilly Gent. Sometimes a producer, other times a creative director and always a fixer, her M.O is best defined as that of a vision crafter.
Early on, she gained a reputation for her ability to match the right people with the right project. She's been the secret sauce behind many of them – often steering artists in the right visual direction, and inspiring others to take up a path that rings more true to them.
Dilly spent 17 years as Radiohead's Creative Director, earning a Grammy Nomination for the feature length documentary "Meeting People Is Easy". In 2005 launched "From The Basement" with music producer Nigel Godrich, a global music TV series featuring artists such as The White Stripes, Beck, Sonic Youth, Radiohead and Red Hot Chili Peppers amongst others.
In 2007, Dilly commissioned and executive produced 60 short films for Al Gore's Live Earth campaign featuring directors from all over the world.
While working on this campaign, Dilly discovered her deep love and concern for the environment, pushing her to create projects designed to deliver a green message through music and film.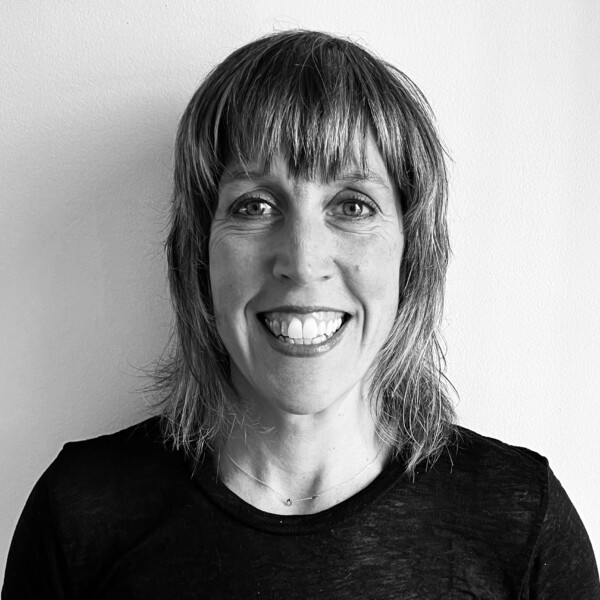 Gina Soloperto
Behavior-Centered Research & Design Strategy
NYC, USA
Engagement ≠ Outcome —a principle Gina harnesses a strategic advantage. Delving into the human factors behind data, she uncovers deep insights into audience behavior, guiding businesses toward smarter, more empathetic decisions.
Gina's unique blend of behavioral science, psychology, UX, analytics, and business strategy offers companies a comprehensive perspective beyond visible actions to unveil underlying motivations. Her approaches create resonant strategies aligning with people's needs and business objectives.
Her frameworks and methods do more than confront visible challenges; they identify and dismantle hidden barriers, ignite behavioral change, and enhance business outcomes.
Gina's innovative techniques have driven breakthroughs at Takeda, Johnson & Johnson, and Genentech, showcasing her ability to convert insights into tangible success. With clients like Leap Event Technology and Capital One Ventures, Gina's expertise has been pivotal in translating audience understanding into business growth.
Peter Drake
Creative Partner
London, UK
Peter is a BAFTA Award-winning Creative Director specializing in brand storytelling. He's inspired by weaving all the threads of brand communication together to create a compelling brand story for clients and their customers—creating meaning and value for both.
Peter spent many years in Network Television as Creative Director at Turner Broadcasting before going on to run Nickelodeon UK's on-air, in-house programming and digital channels. Here he won a Craft BAFTA Award and five nominations for short-form films. More recently, Peter switched into advertising where he was Creative Lead for Kellogg's TV and digital transformation across Europe. His work for Honda Formula 1 helped it redefine its brand representation.
With unique high-level experience in content creation and advertising, Peter is driven to find new ways for brands to connect with audiences.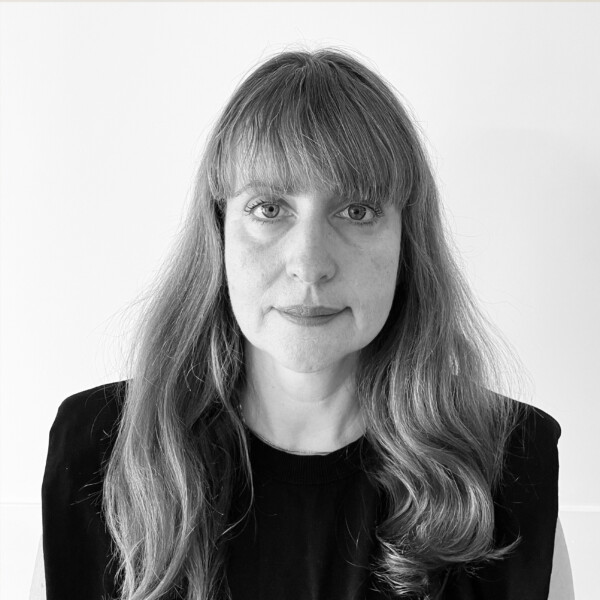 Ale Lariu
Creative Partner
London, UK
Alessandra (Ale) consults in Brand Experience with deep expertise in brand community building. Having spent half of her career in advertising and the other half in design/innovation, Ale helps companies thrive in the new experience economy.
She's a creative leader with over 18 industry awards, was in Fast Company's "League of extraordinary women" as well as "Most Creative People in Business".
Ale is the co-founder of The WEI and SheSays, an award-winning global organisation focused on the advancement of women in the creative industries. She learned by doing on what makes communities grow and thrive.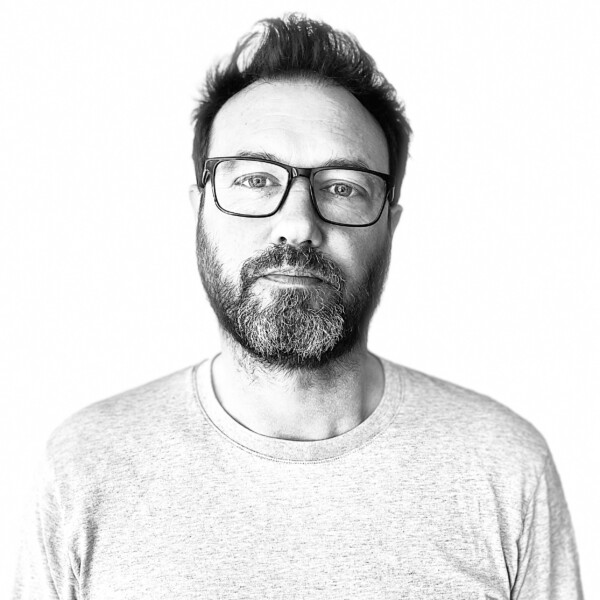 Simon Walker
Photo Human
London, UK
Simon has worked in the media for his entire professional career. For 20 years he was an award-winning photojournalist for a variety of internationally renowned newspapers, magazines and photographic agencies and most recently as a senior staff photographer on The Times newspaper before becoming its News Picture Editor. Subsequently he has run his own social media business, was a Director at brand research specialists Hall & Partners, was FT Weekend Digital Visual Editor and Picture Editor UKI Desk at Reuters in London. He is currently the Chief Photographer to the Prime Minister of the United Kingdom.
Simon is currently a Trustee at two charities. The arts-based charity Tender which works with young people to prevent domestic abuse and sexual violence, and Supporting Wounded Veterans which supports UK veterans through ground-breaking physical and psychological care. He served as a Community Governor at large primary school in west London for more than a decade and is also a Fellow of the Royal Society of the Arts and Manufacturing. He is married with two children and lives in Buckinghamshire.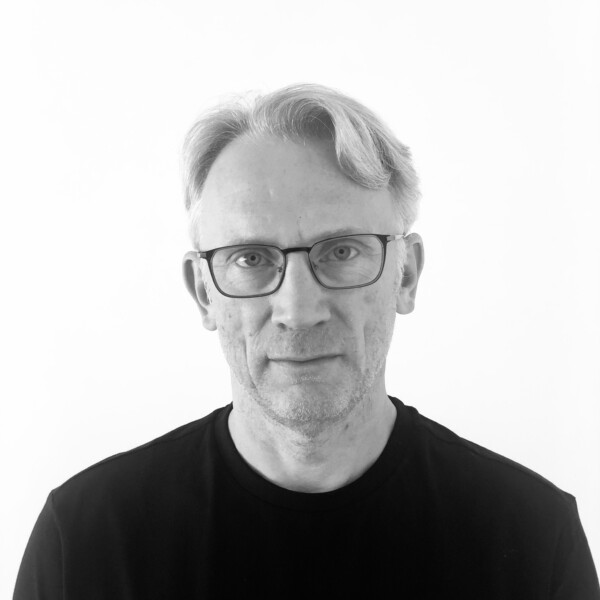 Rob Ferneyhough
Creative Human
London, UK
Rob is a writer, director and creative director with a passion for stories well told. He loves the craft of creating visually memorable, emotionally engaging and effective campaigns. Working collaboratively with clients, he connects brands and audiences to deliver simple solutions for complex briefs.
He began his career in broadcasting working with the BBC, ITV and Channel 4 and he also led the in-house agency at Nickelodeon. With an MA in Screenwriting he wrote full-time for TV for several years. Rob has worked with agencies large and small helping them to develop and tell brand stories across platforms. Across a diverse range of industries clients have included American Express, Dr Marten's, Kellogg's, GSK and Yoplait.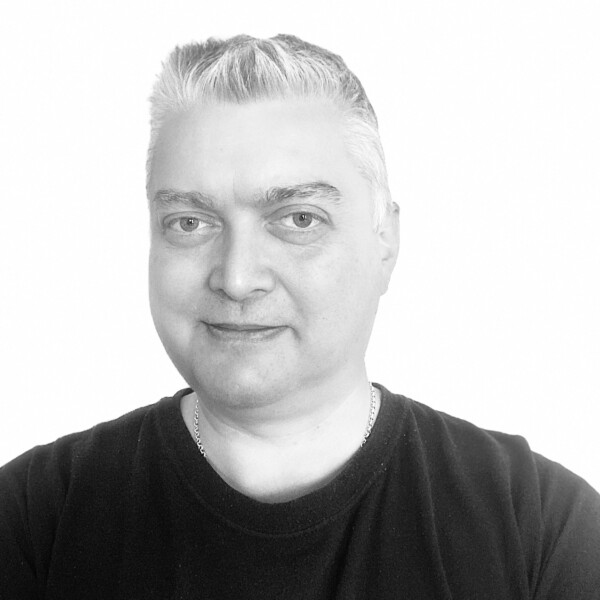 Joel Uden
Content Human
London, UK
Joel is proudly 'Human' he's also an award-winning, strategically minded, Senior Copywriter. He brings extensive experience across industry sectors and media channels with a passion for digital. For clients and businesses he adds value, shifts perceptions and creates memorable communications. Driven by bringing brand stories to life, while writing sparkling copy and content that persuades, informs and sells.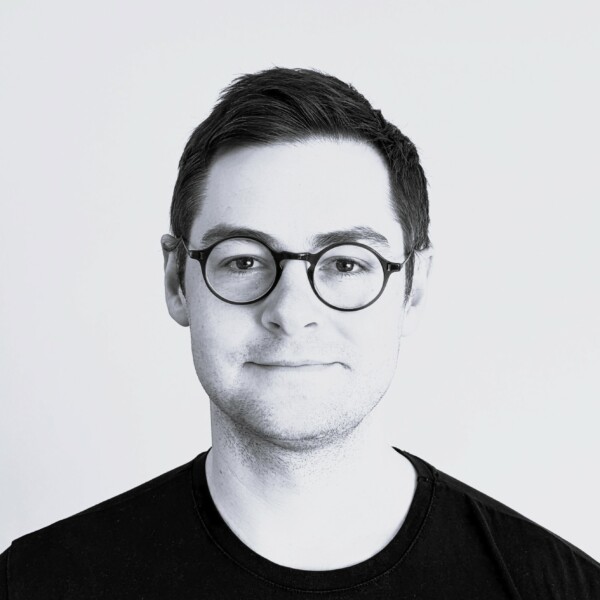 John Sunart
Facilitation & Strategy Human
Glasgow, UK
John is an adept facilitator who specializes in assisting leadership teams to navigate and solve complex cross-functional challenges. He excels in establishing the necessary conditions and framework for strategic co-design, allowing for collaborative solution-finding among teams, customers, and users.
His comprehensive background, which includes training in product and service design, followed by a foray into academic innovation research, and culminating in consultancy, has equipped him with the skills to manage a diverse array of projects. John's expertise spans various industries, from finance to gaming and from wedding planning to construction, catering to the needs of both burgeoning startups and global powerhouses. His approach is marked by a keen ability to synthesize diverse perspectives and steer teams towards cohesive and forward-thinking solutions.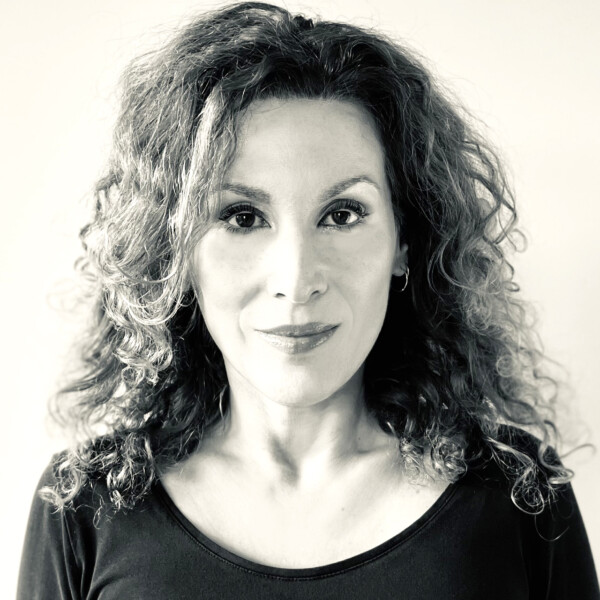 Alexandra Jugović
Creative Human
London, UK
Alexandra is an award-winning Creative Entrepreneur and Leader, passionate about creating outstanding products and experiences for top global brands. She co-founded the iconic studio Hi-ReS! London, which would go on to capture the attention of the world's leading brands.
After Hi-ReS! joined SYZYGY (WPP), Alexandra remained in leadership, preserving the studio's culture and growing the studio into a global powerhouse with offices in Berlin and New York.
Over her career, she has excelled in digital media, branding, print, interactive immersive projects and film. Her client portfolio spans artists like Darren Aronofsky, The Beatles, Massive Attack, Beck, and global brands such as Chanel, Jägermeister, SONY, Toyota and IBM. She holds a BAFTA, D&AD pencils, Webbies, Clios, and Cannes Lions, with her work exhibited at renowned institutions like The V&A, The Barbican, and Tate Britain.
Bryan Sayle
Operations Partner
Halifax, Canada
Bryan loves optimizing organizational processes. With more than 20 years of leadership experience in various industries, ranging from design to education to hospitality, he has held Director and C-suite positions on both sides of the Atlantic. Bryan firmly believes that developing collaborative processes not only creates freedom but also reduces waste.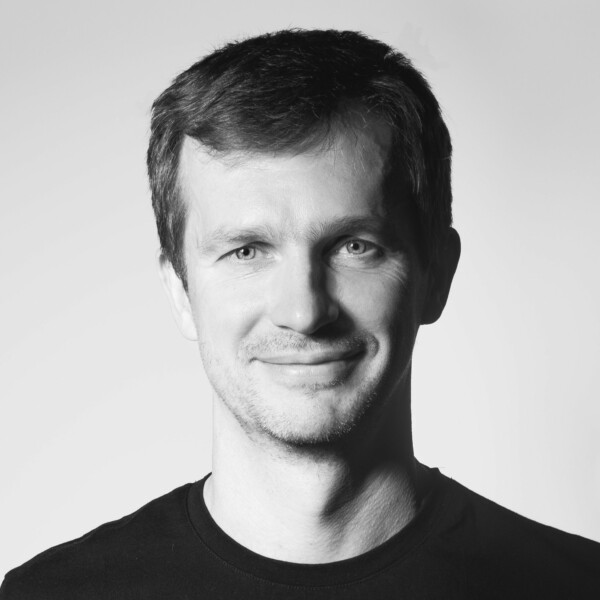 Maciej Zemojcin
3D scanning Human
Warsaw, Poland
Maciej is Poland's and Europe's pioneer in Virtual Production, featured speaker at Cannes Next, Berlinale Film Festival and EAVE workshop. As a Virtual Production Supervisor, daily collaborates on script consultancy for technology-driven storytelling.
Boasting 20 years in global film production, he's partnered with crews from all continents apart from Antarctica. His portfolio spans American documentaries, European Arthouse, to Bollywood epics. With a fervor for tech-centric films, he's committed to bridging the digital-physical divide, echoing Arthur C. Clarke's sentiment: "Any sufficiently advanced technology is indistinguishable from magic."
Outside the film studio he is a ski instructor, seasoned sailor and perpetual adventurer.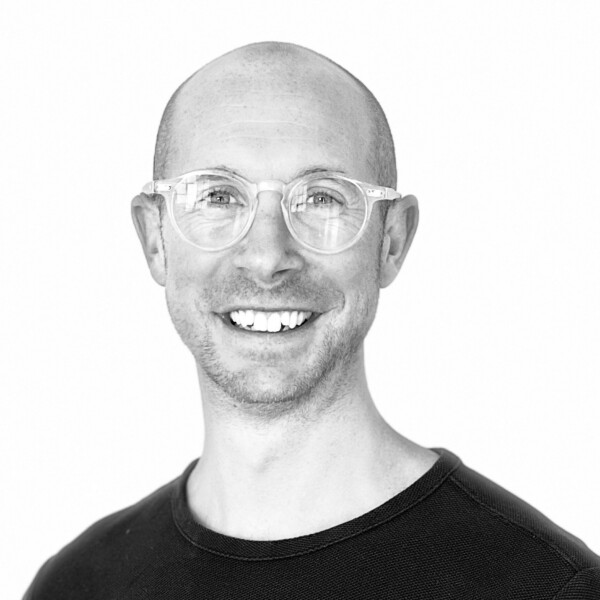 Paul Bean
Design Human
Santa Barbara, USA
Paul is obsessed with clever, considered, beautiful typography created digitally or by hand. He's a designer who will gently push each project as far as it can go to live up to its potential. A designer who will strip away the nonessentials to make the communication as powerful as possible. But most importantly, Paul is a designer who loves, lives and breathes design. He's as happy in front of a screen as a piece of paper, with a pen and pencil, keyboard and mouse, or tablet and stylus in hand.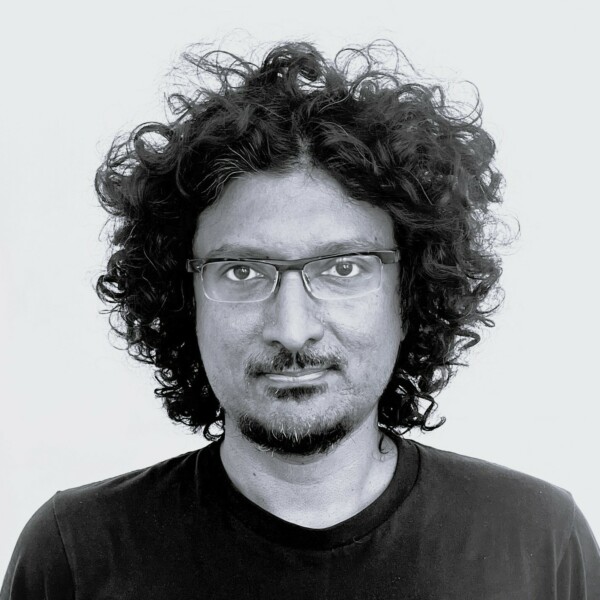 Subha Naidu
Crea-dev Human
Perth, Australia
Subha is a seasoned Creative Director and Digital Developer with a career spanning over 25 years. He specializes in crafting digital experiences that delight and engage users, consistently aiming to bring joy and satisfaction through her work. His expertise lies in her ability to merge creative vision with technical prowess to produce digital solutions that not only look good but also resonate on a human level, making happiness the core outcome of her professional endeavors.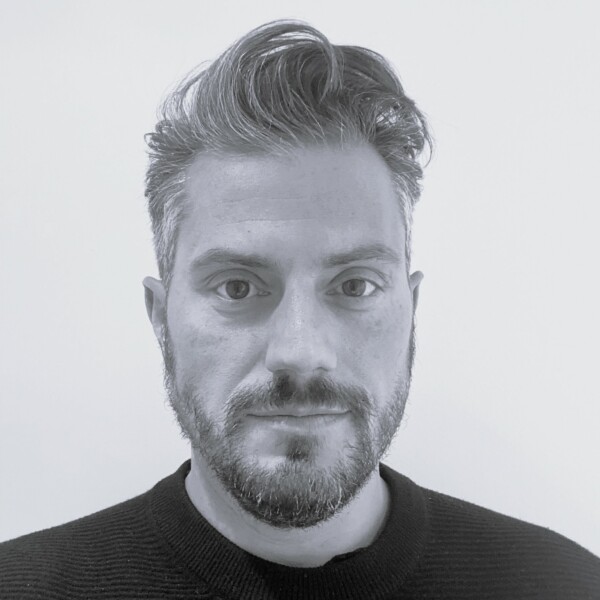 Mike Johnston
Strategic
London. UK
Mike is a seasoned strategic creative leader, boasting 24 years of cross-industry and international experience. He applies a unique, humane, and orthogonal perspective to guide organizations through the envisioning and execution of their future objectives. Renowned for his practical and empathetic approach, Mike leads by example—much like a captain on the playing field—actively engaging and mentoring a diverse array of talented professionals. He is dedicated to fostering a deep understanding of individual and societal needs, identifying innovative opportunities for value creation, and expeditiously turning visionary ideas into reality.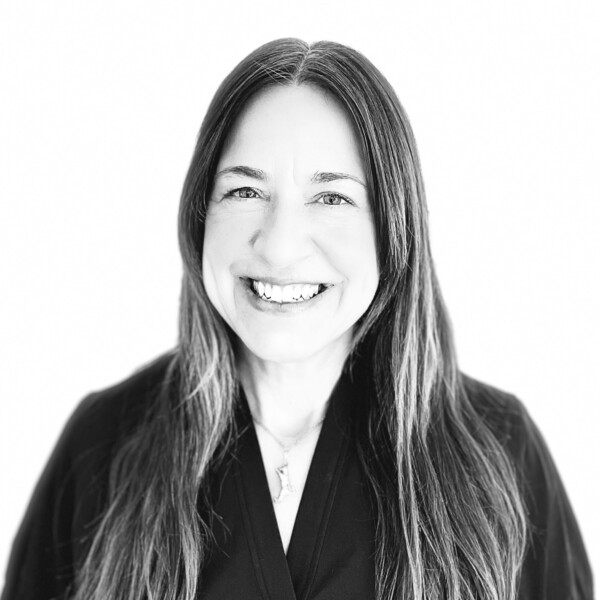 Kat Egan
Growth Partner
Hudson, NY, USA
Kat has more than 20 years experience as an entrepreneur, strategist and business leader with a focus on successful change, innovation and growth. She is also a leadership coach and supports people in defining and expanding their super powers.
Kat cofounded the award-winning creative agency Exopolis in 2001, which was acquired in 2010. She connects organizations and people to create meaningful partnerships and, ultimately, impactful and successful results. She is a passionate advocate for and a connector of exceptional creatives, strategists, artists, makers, technologists, and brand specialists.
Mark Hadfield
Insight & Strategy Human
Northumberland, UK
Mark Hadfield has over 15 years experience as an agency Planner working in London, around the UK and across Asia. He's worked for big, small, networked and independent agencies and worked across pretty much every category you can think of.
He spent 6 years at Iris, as Regional Head of Planning for APAC, building and managing teams around Asia and working on Samsung, Guinness, Philips and Shell amongst other clients.
He's also worked at ENGINE, Weapon7/BBDO, Southpaw and most latterly Cravens, based in Newcastle upon Tyne. His passion for Mass Mainstream audiences and brands comes from his Comprehensive-schooled background and love of double-carb meals.
In 2023 he set up Meet the 85% – an ethnographic research consultancy that helps agencies and brands understand the reality of their customers lives. Our work sits at the intersection of journalism, ethnography and documentary film making.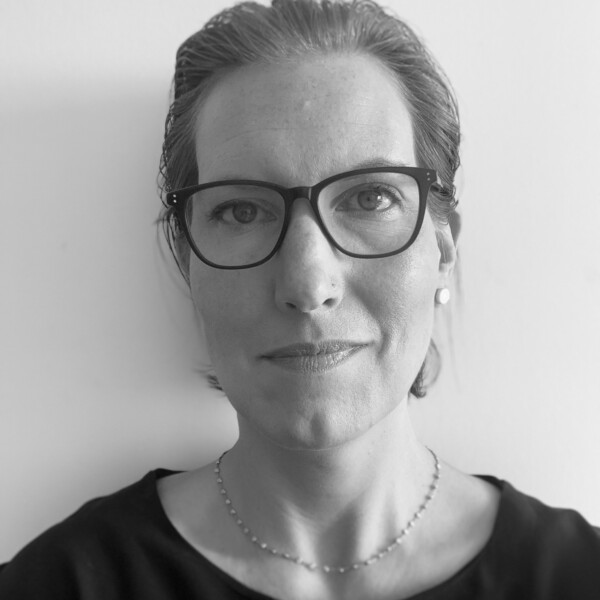 Vic Kirk-Owal
Strategy & Innovation Partner
London, UK
Victoria is an experience strategist who's spent 15 years helping businesses profit from change at some of the world's most successful creative agencies. She's led strategic and creative development on products, service design, and integrated brand experience programmes for a host of international businesses, including Unilever, Lenovo, Barclay's, Kellogg's, and BUPA, as well as non-profits and social enterprises. Her training in product design gives her a knack for making things that function well, delight consumers, and make business sense.
Before joining Group of Humans, she was Strategy Director at Isobar (Dentsu Aegis), and prior to that spent 6 years with the Ogilvy Group in Director and team leadership roles, including a secondment to Ogilvy in Bangalore to build a strategic planning capability.
Victoria holds a Masters in Industrial Design from the Pratt Institute, and has lived and worked in the US, Asia, and Europe. A no-nonsense native New Yorker, she's called London home for over a decade.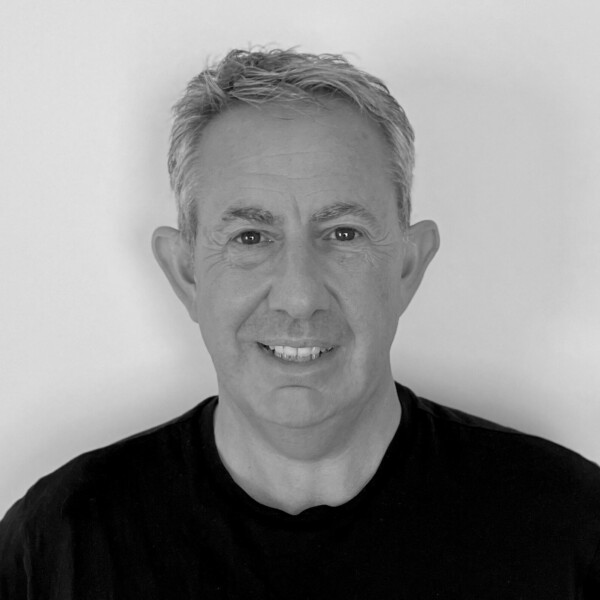 Sean Carney
Creative Partner
Laren, Netherlands
Sean is an international thought leader in brand and design, advocating human-centered and creative foresight strategies to deliver innovative branded solutions and customer experiences. He has a proven track record building and leading award-winning design teams around the world that leverage diversity, inclusion and responsible design principles to drive creativity and brand impact.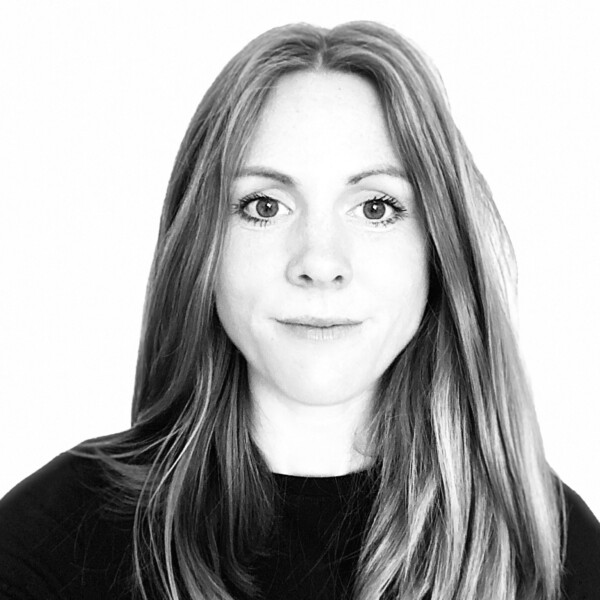 Nicola Pickup
Producer
Windermere, UK
Nicola is a Producer based in Cumbria in the UK. Over the past 13 years, she has worked on a range of projects across several different industries including website design and development, UX design and strategy, defence contracts (specifically submarine design and build) and public realm enhancement projects.
A sociology graduate she enjoys working on human centred projects that make a tangible difference to people and their surroundings.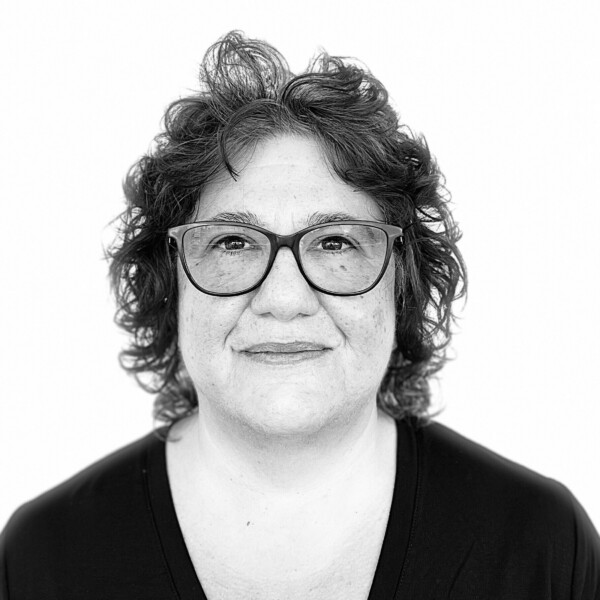 Vassoula Vasiliou
Creative Partner
Miami, USA
Vassoula is a global branding powerhouse. She led strategic experiential branding programs at renowned international firms—VP at Fitch and Director at Landor, both in San Francisco, and Creative Director at XMPR in London and Italy. She then served as Senior Creative Director at Office Depot's global headquarters, overseeing numerous strategic businesses, including brand architecture, new product development, CPG, and marketing initiatives for the private brand group.
Vassoula's expertise encompasses product innovation, visual brand expressions, storytelling, and guideline systems for Fortune 500 organizations such as Nissan, LEGOLand, Visa, Italian State Railways, Razer/Boomslang, Gates Ventures, and the New World Symphony.
A dynamic thought leader, she excels in building, leading, mentoring, and motivating multidisciplinary creative teams across diverse disciplines, always striving to find ways to transform and innovate brands, products and services.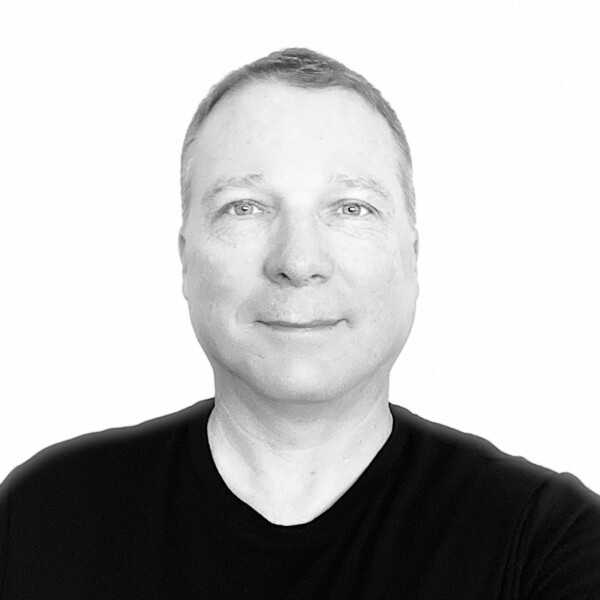 Terry Virts
Astro Human
Houston, USA
Colonel (USAF retired) Terry Virts has spent over seven months in space during two spaceflights, piloting the Space Shuttle Endeavour on STS-130 in 2010, and commanding the International Space Station during Expedition 42/43 in 2014-2015. He served as a US Air Force fighter pilot, test pilot, and NASA astronaut. He's a graduate of the US Air Force Academy and Harvard Business School, where he earned the 2021 HBS Alumni Achievement Award and also serves as a guest lecturer.
Today Terry is an executive coach and global motivational speaker. He also works as a consultant for several companies in the aerospace and energy sectors. Terry has directed several film and TV projects, helped film the IMAX movie 'A Beautiful Planet.' and is the author of multiple books.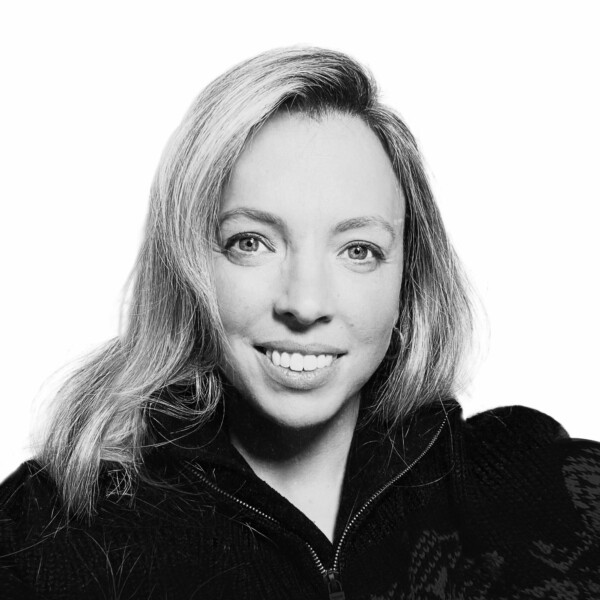 Jannicke Mikkelsen
Polar Human
Svalbard
Jannicke Mikkelsen FNF (Norwegian Society of Cinematographers)
Award winning Film Director & Cinematographer FNF specialised in high-tech film production in hazardous environments, polar, ocean & aerospace. She is internationally known for her innovative work with wildlife filmmaker David Attenborough, legendary rock band QUEEN, Apollo11 50th Anniversary installation for NASA KSCVC, and Mission Payload Specialist Crew onboard the 2019 World Record flight 'One More Orbit' polar circumnavigating the Planet. Mikkelsen's ground breaking film work awarded her the first ever European Society of Cinematographers Award for Extraordinary Technical Achievement, in 2017 she was named Norway's most influential woman in tech, in 2019 one of UK's most influential women in tech and in 2019 she became the first ever woman to circumnavigate the planet over the North and South Pole.
Jannicke Mikkelsen is the Arctic correspondent for BBC & NRK, and she is also a frequent public speaker and motivational speaker on tech-innovation and has been keynote speaker at business events such as Google, Disney, Pixar, AI Show Biz, IBC show, Paramount Pictures, BVE expo and BSC expo. Her work has been featured in publications such as Forbes, Wired, Variety and Teen Vogue.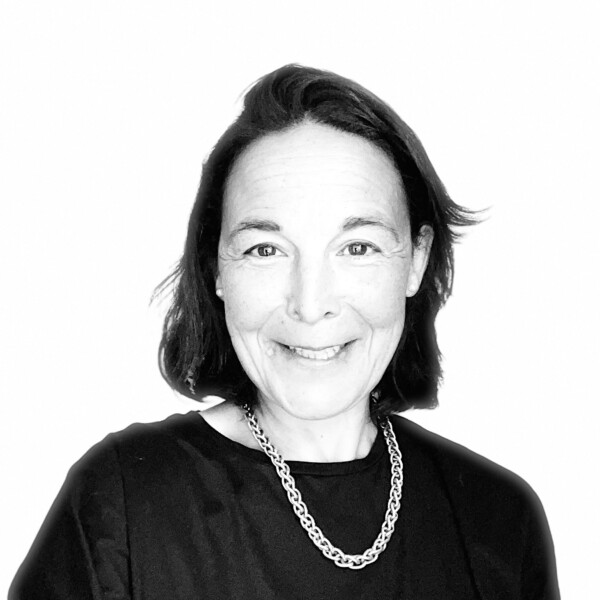 Jennifer Burgos
Content Strategy Partner
Abergavenny, UK
Jennifer is an expert in developing and driving commercial strategies for kids and sports brands. With a strong history in licensing, merchandising and distribution of new content, she's able to open up significant revenue streams for brands looking to grow and become famous.
Jennifer started by creating the commercial partnership's business for Turner Broadcasting in the UK and Europe, and has since gone on to work with Aardman animation and Discovery. Now leading her own practice she is currently working with sports brands like Juventus and Barcelona FC to drive new market strategies.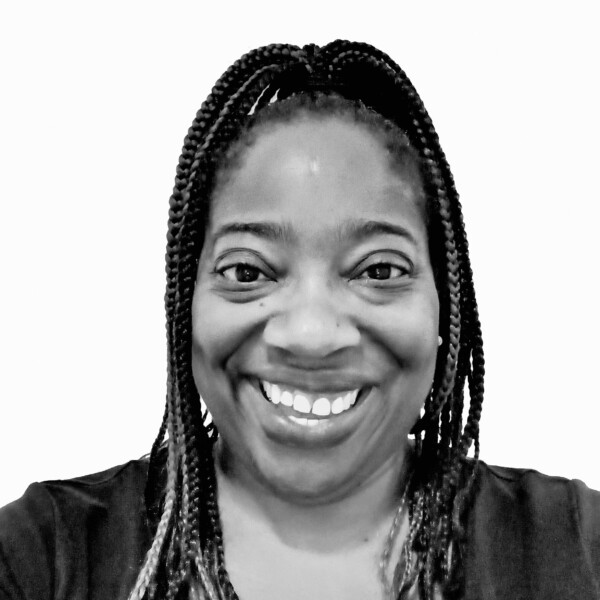 Suki Fuller
Intelligence Human
London, UK
Suki is a competitive strategic advisor, acclaimed keynote speaker, author and Fellow of the Council of Competitive Intelligence Fellows.
She tells the story by taking you on the journey from data gathering, organizing and analyzing to a point of understanding your next potential chapter. A fierce advocate for the ethical use of technology in privacy, security, surveillance and intelligence, her commitment to societal improvement, fairness and human-centered innovation is evident throughout her eclectic, award-winning 20-year global career.
Suki was recently named the Most Influential Woman in UK Tech by Computer Weekly 2023. She currently lives in London, where she's an intrinsic part of the tech community as a Board Advisor for Tech London Advocates and Global Tech Advocates. She also served 12 years in the US Army Reserves.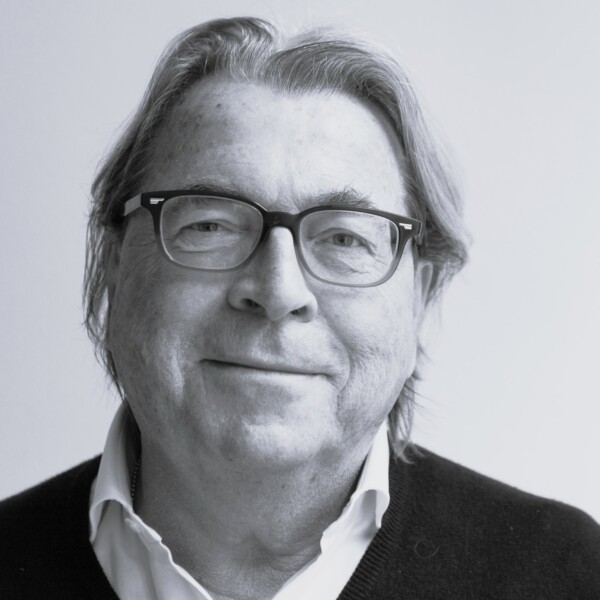 Mark Blaisse
Strategy & Storytelling Human
Amsterdam
Mark is a distinguished historian and prolific author, having penned over 20 books. His career in journalism spans 15 years, including a tenure as a war correspondent for Dutch and French media. His expertise in current affairs led him to the role of anchorman on a prominent TV program and later, to the helm of European Affairs and Quote Magazine as Editor in Chief.
With two decades of experience in Board Room Consulting, Mark's eloquence and insight have made him a sought-after speech writer and government advisor. His linguistic prowess is notable, with fluency in five languages. As a devoted father to two sons and grandfather to three, Mark's roots and residence in Amsterdam enrich his life and work with a profound sense of place and history.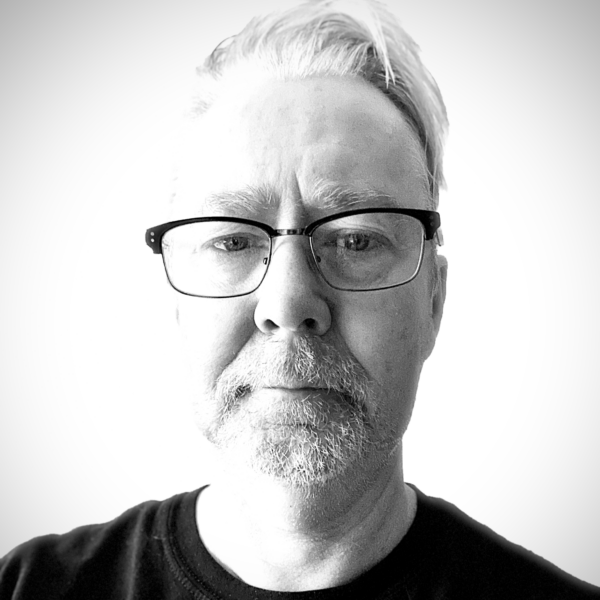 Pat Berry
Creative Partner Executive Producer
Chicago, USA
Patrick is a seasoned executive producer and creative beacon for those navigating the intricate world of emerging technologies. He offers a steadying hand to agencies, brands and digital pioneers overwhelmed by the strategic, creative and technical demands such innovations entail. Fueled by a fusion of creativity, technology and potent storytelling, Patrick's interests are deeply rooted in AI, Web3 and creative tech, especially their transformative effects on marketing and advertising.
His entrepreneurial spirit has led him to establish two brick-and-mortar ventures: a commercial production firm and a digital advertising agency. In the interludes, he has successfully integrated production departments within large agencies, effectively incubating small businesses within them. With a knack for problem solving, Patrick embodies the adage "if he can't make it, he'll find someone who can."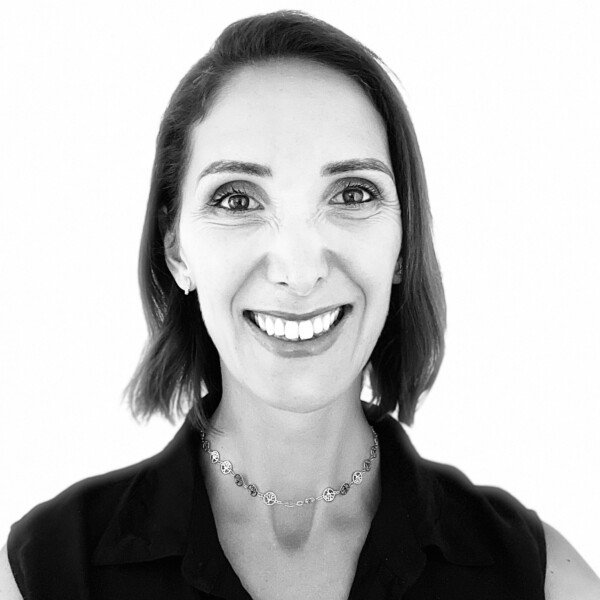 Flo Fantinel
Product Design Human
London, UK
Florenca is a Product Designer with extensive international experience focused on sustainability and innovation. She is an expert in UX design and strategy and hands-on visual / UI design. Having been exposed to a wide range of industries from digital agencies to large corporations and tech startups, Flo is enthusiastic to work closely with teams, as well as advise solo entrepreneurs starting new businesses.
Energetic and positive, she is constantly exploring stimulating opportunities to learn, share and design experiences that ultimately have a positive impact on society. Born in Brazil, of Italian heritage, flourishing in London.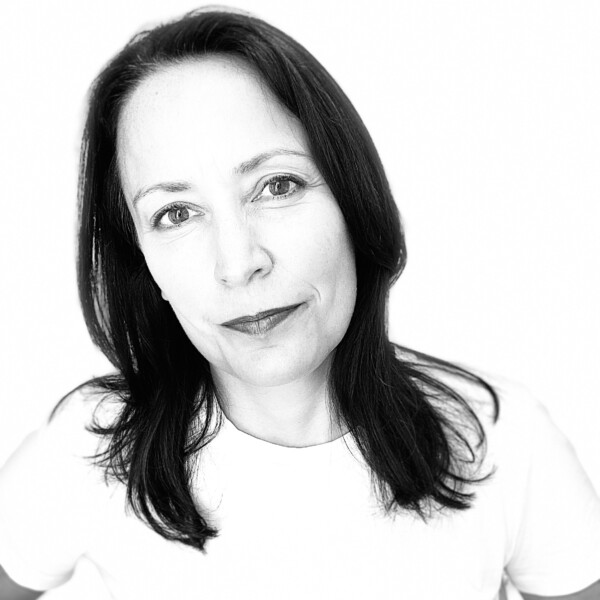 Sarah Kay
Futures Thinking Human
Oregon, USA
Hi. I'm Sarah. I believe that business can create a bold future—a world where all life on Earth can thrive. With over 30 years experience in global brand, innovation, and leadership, I partner with Boards and CEOs to define the role of their business, brand and innovation in creating a bold future. I am also a certified professional co-active coach (CPCC) who helps leaders think differently about what's possible and make impactful billion-dollar choices.
As an author, I published Brand New World in 2021, a book that equips next-generation CEOs and CMOs to harness the power of their brand and leadership teams to create a bold future. I am a lifelong learner studying for an MSc in Global Development, a social science that examines worldwide social and economic development issues.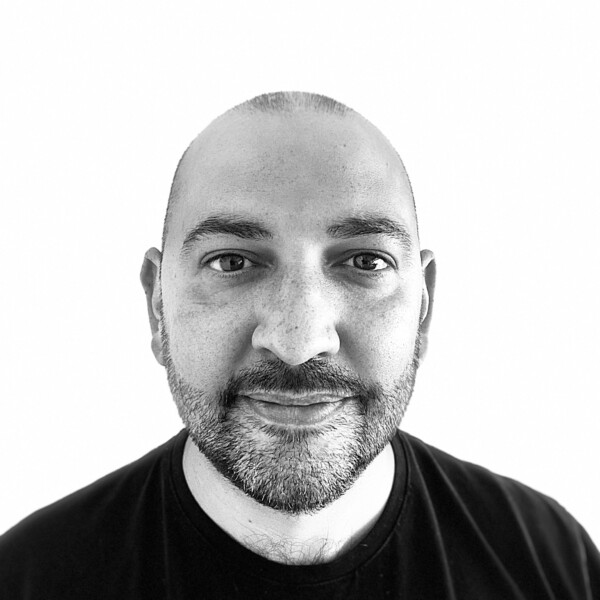 Jason Mesut
Design Partner
London, UK
Jason is a multifaceted professional who thrives at the intersection of creativity and strategy. With a rich background that spans scholarship and industrial design to DJing and rave culture, he is as comfortable in the studio as he is in the boardroom. His diverse talents include DJing, music production, consulting, design, and strategy. Jason is driven by a passion to positively influence people—whether through the pulsating rhythms of music, the elegance of design, the guidance of leadership, or the innovation of strategy. Acknowledged as a thought leader in User Experience, he actively shapes the community through his leadership role with IxDA London and leverages his vast expertise in UX, Product, Service, Innovation, and Interaction to drive Experience Design in the consulting realm.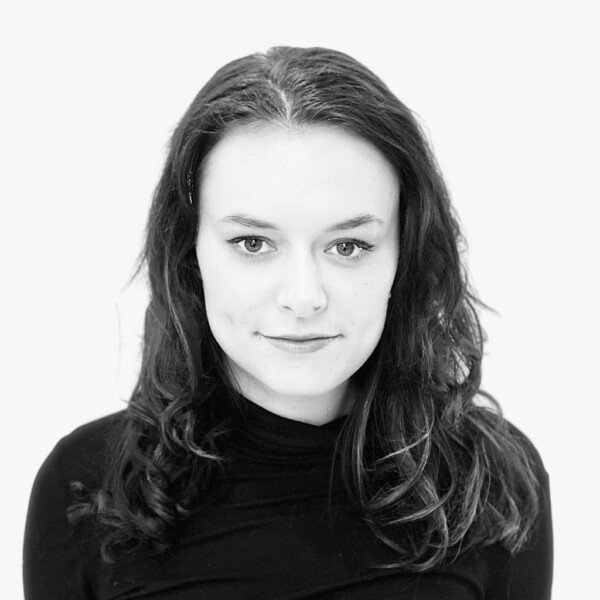 Emily Daley
Research Human
London, UK
Emily is a design researcher based in London with a profound background in psychology. She thrives in creative settings, contributing to innovative products with a societal impact. Leading global research initiatives, Emily has delved into diverse industries from Dating and Automotive to FinTech, Sustainability, Electric Vehicles, and EdTech. Her methodology of choice is ethnography, through which she has conducted fieldwork across Europe, the United States, and Asia.
Holding a Bachelor's degree in Psychology from the University of Sussex and a Master's in Social and Cultural Psychology from the London School of Economics, Emily has deepened her expertise with a UX Research Specialist certification from the Nielsen Norman Group. Beyond her research endeavors, she dedicates time to teaching and mentoring in UX, guiding new practitioners in the field.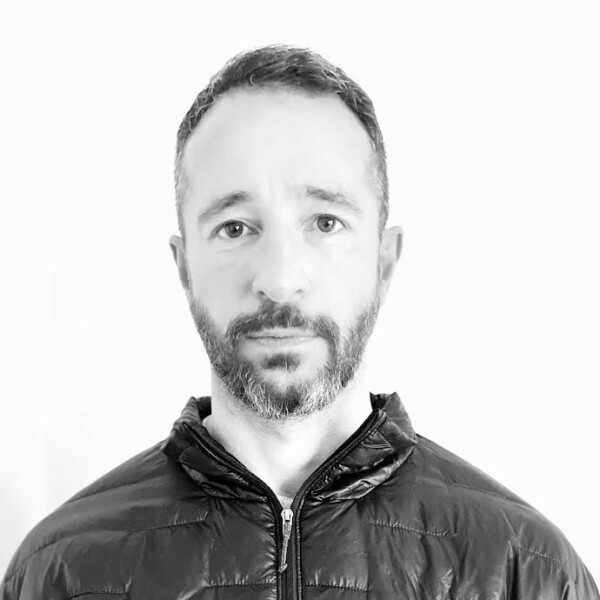 Adrian Rossi
Creative Partner
London, UK
Adrian has run two of the biggest advertising agencies in the UK. He has been voted the no.1 Creative Director in the World. Has won six Cannes Grand Prix & several Titaniums, as well as D&AD Black Pencils and lots of other shiny door stops. He has worked across all platforms from social, digital, experiential to television.
He has worked across most categories both regionally and globally, with clients ranging from start ups to multi nationals.
He has got a country change its law, got Twitter to change its rules, had a piece of work talked about in The United Nations, two separate pieces of work discussed in the House of Commons and has one idea on display at The Design Museum.
He loves big ideas and craft. He dislikes talking about himself in the third person.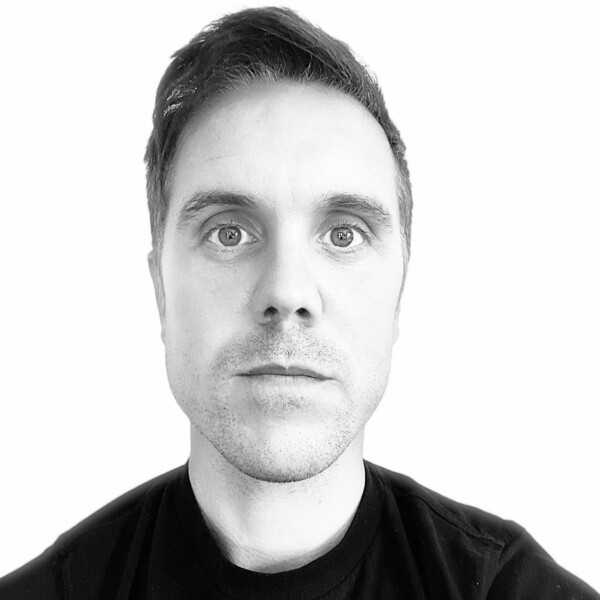 Chris Sams
Product Design Human
Norwich, UK
Chris is a distinguished user experience consultant in the UK, celebrated for his collaborations with an array of prestigious brands such as British Airways, IBM, HSBC, bp, easyJet, and Warner Bros. His day-to-day professional life is a dynamic blend of roles that see him don the hats of a service designer, UX specialist, user testing expert, and ideator.
A maestro of creative problem-solving, Chris meticulously melds design principles with tangible, real-world insights. This approach consistently leads to well-conceived and executed design solutions that address complex challenges in the digital realm. His multifaceted expertise and innovative methodologies have marked him as a valuable asset in the field of user experience design.
Courtney Liddell
Project Management Human
New York
Courtney is a master of navigating the intricate and dynamic landscape of project management. With an impressive 15-year tenure in agency settings, she has adeptly steered digital projects and comprehensive 360 campaigns from their initial pitches to successful delivery. Her expertise encompasses meticulous management of scopes, budgets, resources, and risks, catering to a diverse portfolio of clients spanning financial, pharmaceutical, technology, beauty, and entertainment sectors. As a Certified Professional Scrum Master, Courtney embodies the acumen and agility required to lead complex projects to fruition.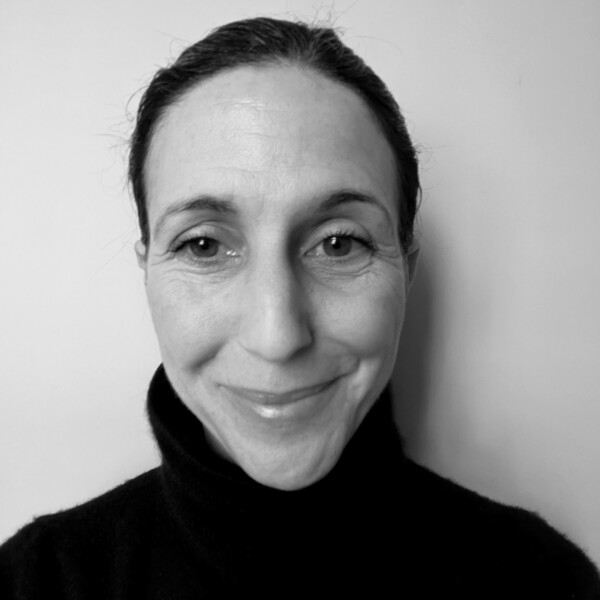 Clare Townhill
Strategy Partner
Bruton, UK
Clare has spent 20+ years at the cutting-edge of strategy and creativity to deliver blueprints for transformational ideas that ignite change and solve problems.
From working on child poverty in Rwanda to designing games to recruit astronauts for the European Space Agency she has an insatiable fascination with people, and what makes them tick, which leads to breakthrough thinking and ideas.
A career that spans set-design, brand and advertising agencies, digital design, innovation labs, and consulting for FTSE 100 clients. Nothing makes her happier than a wicked problem or an open brief.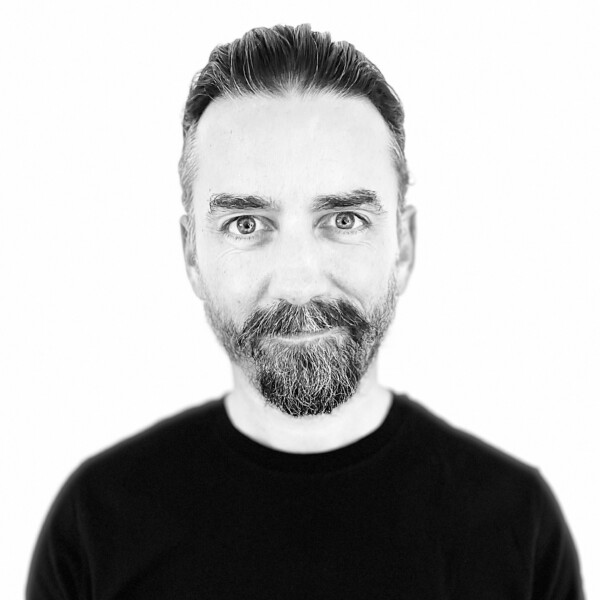 Rick Palmer
Growth Partner
Cirencester, UK
Rick is an entrepreneur, company founder and the Founding Partner at Group of Humans sister company SUPERHUMAN PARTNERS. He is never happier than when working with open-minded, positive thinkers and thrives when helping others to realise their full potential and build better businesses. He founded his first company whilst studying Graphics at Central Saint Martins, and sold it in his early 20's to a UK-based PLC. 25+ yrs later he has built and sold a number of his own companies, including a digital broadcast business, a digital agency and an online gaming company. Rick now spends his time helping mould and steer businesses to greatness through SHP.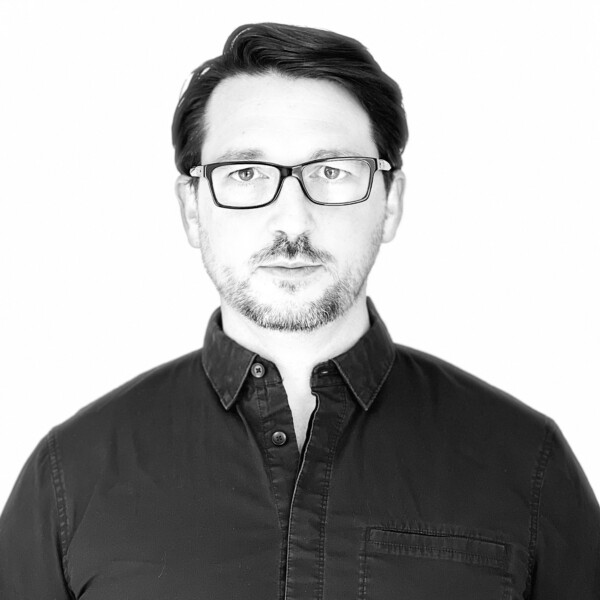 Shea Gonyo
Developer Human
Cincinnati, USA
Shea Gonyo is an award winning interactive developer with more than 20 years of experience working in the digital landscape. Shea has developed a myriad of interactive experiences for fortune 500 companies — including websites, e-commerce applications, mobile apps, multiplayer games, social networks and touch retail installations.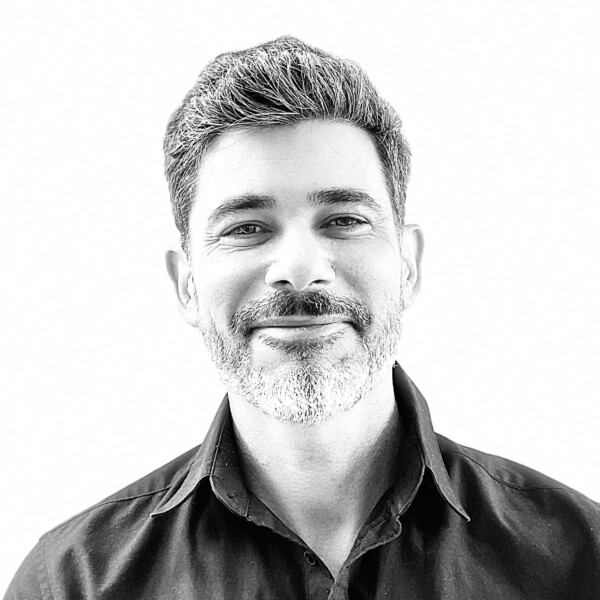 Daniel Janoff
Creative Human
NYC, USA
Daniel likes to solve creative problems. Depending on the need, he has served as a strategist, copywriter and creative director for international brands including Mattel, Microsoft and Moet—and those are just the "M" brands.
When the work day is done, Daniel enjoys dancing in the kitchen with his wife, cult movies, and LEGO (also a client) fun with his son.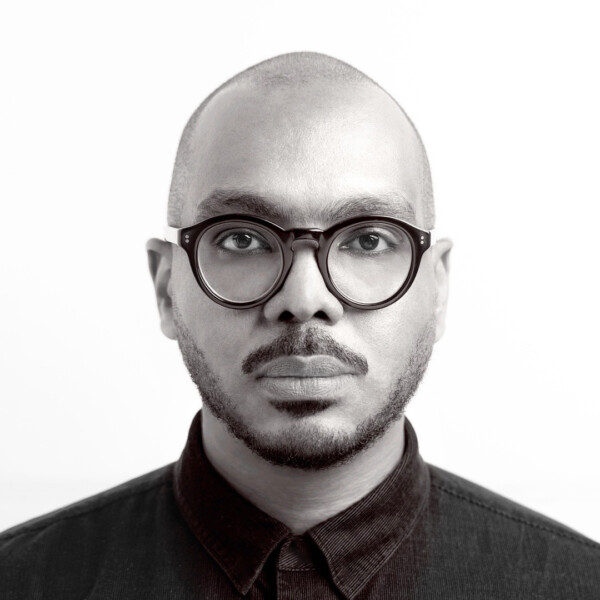 Mundhir Eltahir
Design Human
Dubai, UAE
Mundhir is a passionate brand design expert with a track record of crafting compelling brand experiences that resonate with customers. His expertise lies in integrating brand story and design to create engaging customer journeys that authentically reflect brand values.
He has a strong background in visual storytelling through photography and visual design. A bilingual communicator fluent in English and Arabic he enables seamless collaboration across diverse cultural contexts.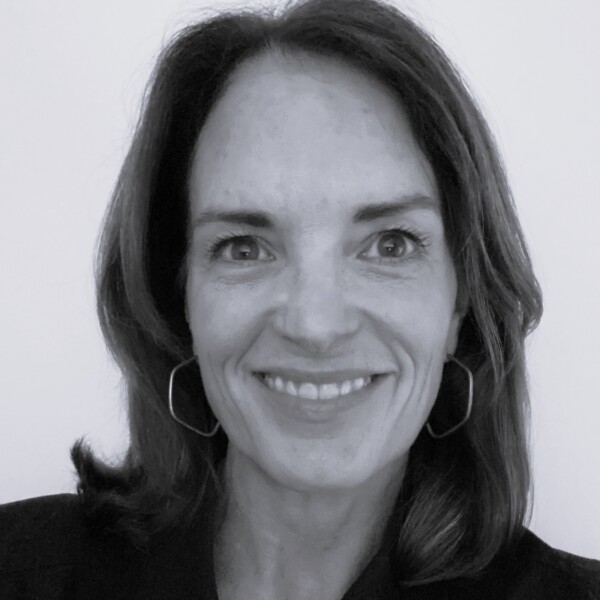 Julia Plowman
Brand Purpose Partner
Portland, USA
Julia is a change maker and leading expert in brand purpose. Born in Arkansas, her dream of living and working around the globe came true. She graduated from Wellesley College, moved to New York City to work for ABC News 20/20 and afterwards worked at Wieden+Kennedy where she lived in Portland, Tokyo and Amsterdam building the world's most influential brands like Nike, Microsoft, Coca-cola, Audi and Old Spice. A decade ago she broke convention and shifted her career to focus on solving the world's biggest problems. Highlights include leading the strategic and creative development of the Nike Foundation's Girl Effect to break generational poverty, working with Fazle Abed the founder of BRAC, the world's largest NGO based in Bangladesh providing micro-lending and savings to unbanked populations, designing the patient experience at Providence Heart Institute, promoting the XQ Institute's Super School challenge and collaborating with Vice-President Al Gore on The Climate Reality Project. Known for strategic leadership, brand marketing and social innovation, her mission is to bring humanity to business. Today, she partners with brands to identify, define and create purpose-inspired strategies, experiences and programming that drive business growth and benefit society.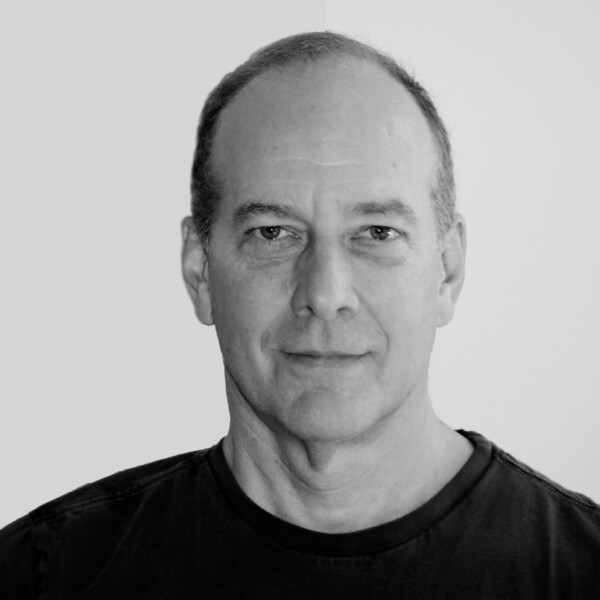 Geoffrey Kirkman
Strategy & Policy Human
Providence, Rhode Island, USA
Geoffrey works to make the world a better place. With 30+ years of experience in more than 60 countries throughout Latin America, Asia, Africa and Europe, he incorporates innovation, philanthropy, public policy and fundraising in his strategy work.
In both classroom and boardroom, and as a fundraiser, consultant, author, documentary film producer and academic researcher, Geoffrey has focused on policy challenges including climate change, sustainability and corporate social responsibility in industries that include tech, sports, entertainment, education and automotive.
In 2022, he founded Potenciar Advisors to seek collaborative solutions among sometimes unlikely partners across public, private and nonprofit sectors. Geoffrey is a bilingual (English and Spanish) graduate of Harvard University and Brown University, and held senior leadership positions during the decades he spent at both of these institutions.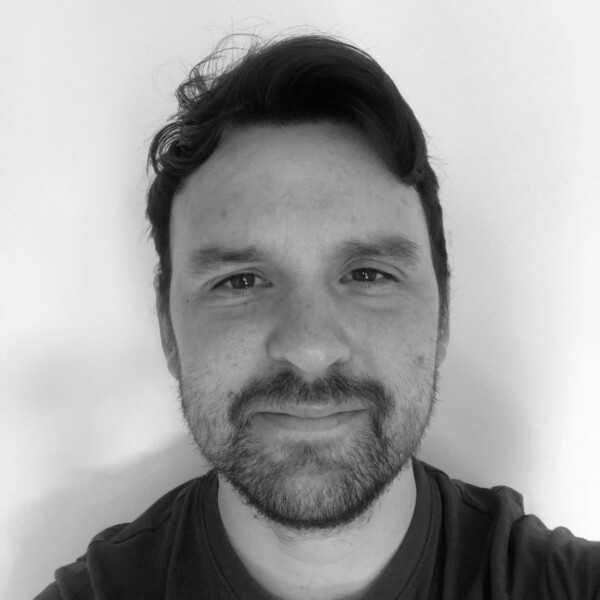 Luke Byrne
Coding Human
Manchester
Luke is a seasoned Front End Developer with a proven track record creating and collaborating on meticulously crafted digital products. His career is dedicated to developing interfaces that are as intuitive as they are impactful. With a keen eye for design and detail, Luke brings together technical proficiency and creative vision to ensure every project is executed with precision.
Beyond the screen, Luke's passions are grounded in connection and wellbeing. He's an avid football fan, finding as much joy in the camaraderie of the game as in the sport itself. He loves the outdoors and gardening where he cultivates not just plants but patience and peace. He is devoted to family time. Balancing professional aspirations with personal interests, Luke is a developer who codes with purpose and lives with passion.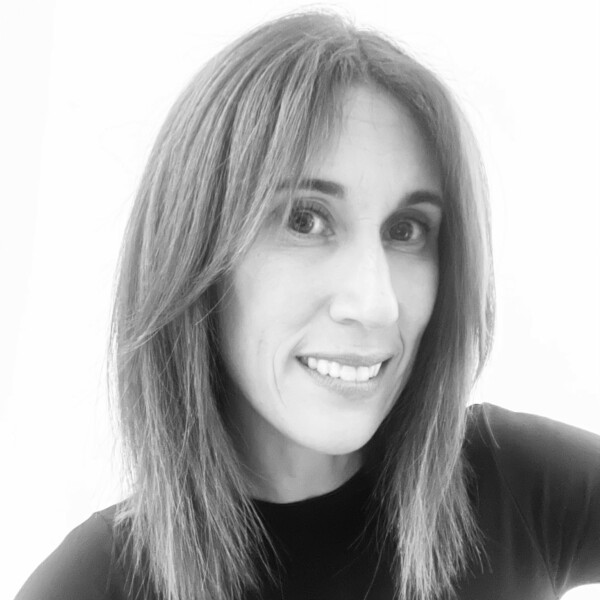 Deborah Linton
Words Human
Manchester, UK
I am a highly astute, focused and accomplished writer with a skill for maximising the impact of words. My expertise has been honed in a long-form journalism career spanning some of the world's best known media titles including Vogue, The Times and Sunday Times of London, The Guardian and The Telegraph (UK.)
I've been a politics and defence correspondent, dispatching from Westminster and conflicts in Iraq and Afghanistan, making me adept at digesting and humanising complex jargon and data and extracting the stories that engage stakeholders and audiences. And I am a sought after ghost writer thanks to my ability to stitch together narratives and capture the ambitions and voices of others in order to get them and their messages where they want to be.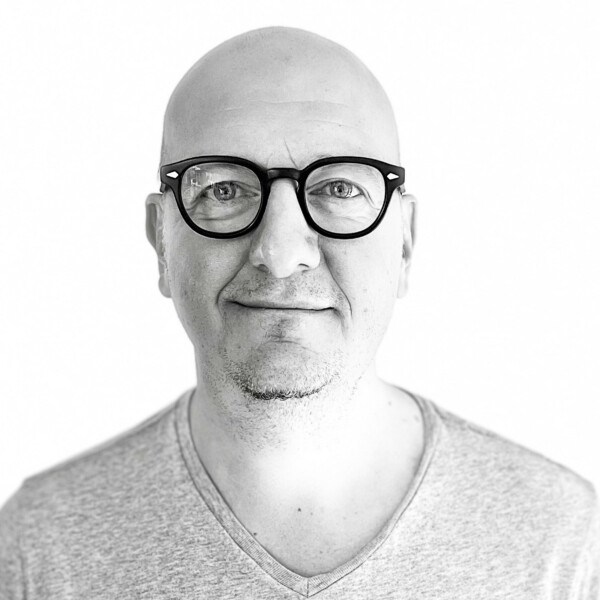 Stefan Boublil
Brand Event Specialist & Creative Partner
New Hope, USA
Stefan designs IRL experiences built on meaning, emotion and impact. He is a creative director, filmmaker, author, musician and speaker who's collaborated with and led exceptional teams around the globe, and is known for his engaging and provocative style. Stefan challenges partners and audiences to think critically in order to arrive at fresh perspectives.
He's worked for Google, BMW, VSCO, Nike, Infinity, American Express and Intel, among many others. Stefan also founded pioneering NYC retail concept store The Apartment in 1999, which evolved into The Apt Design Agency.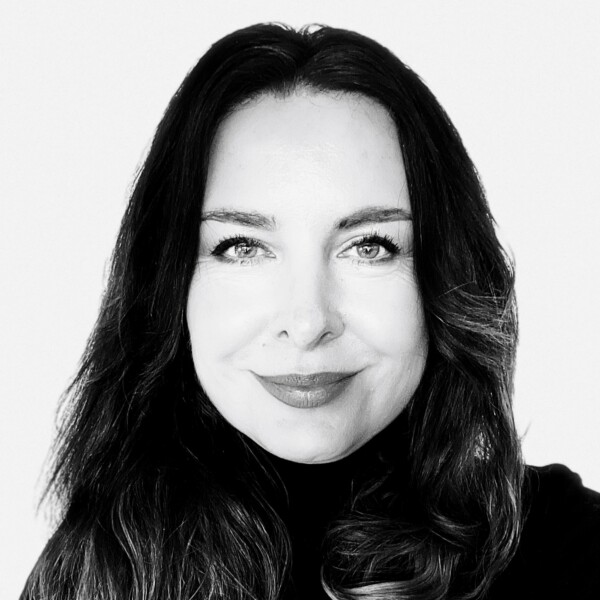 Suzie Webb
Design Human
Oslo, Norway
Suzie is a designer, art director and illustrator with 20 years' experience making award winning work for the likes of Diesel, Mick Rock, Coca-Cola, IKEA, Geox and the BBC. Taking an art school approach fused with a Silicon Valley mindset, she's been bringing her unique mix of art and design to digital work of all flavors since the first dotcom boom.
In the UK she was Head of Design and Creative Director of magneticNorth. Now living in Oslo, her work has been awarded by the One Show, D&AD, The Webby's, Design Week, The FWA, CLIO, Visuelt, BIMA and many others forgotten along the way.
An enthusiastic advocate of doing and making over anything else, Suzie is an expert in UX, CX, illustration, prototyping and branded digital communications.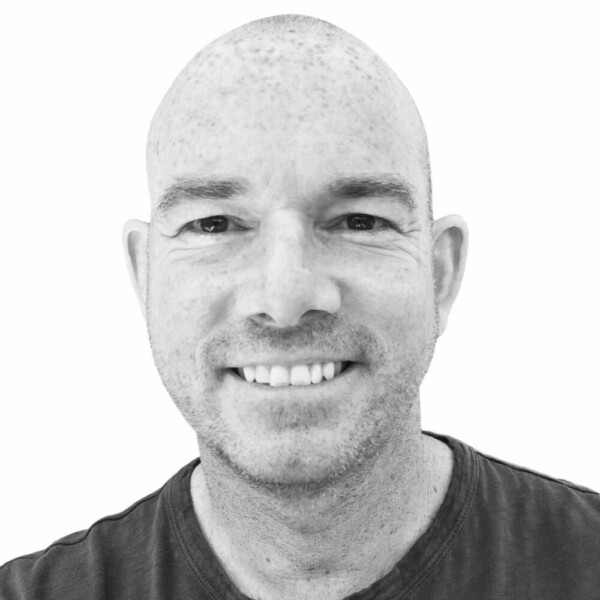 Mike Simpson
Creative Human
Santa Monica, California
Born in the UK and Educated as an industrial designer, Mike begun his career as a concept designer for LEGO culminating in opening and running a design office in Tokyo and conceiving LEGO's No1 best selling brand, ExoForce
While still living in Tokyo Mike created and ran JKID, a toy technology innovation and IP company licensing technologies to global toy companies. Test Tube Aliens was JKIDs most renowned brand as it was the worlds first web interactive toy and a significant commercial success. JKID became a pioneer in Augmented Reality and was bought by JAKKS Pacific where Mike ran the digital division Dreamplay creating Augmented Reality apps for Disney.
In 2005 Mike began his extensive involvement with a large international tobacco company. The company was Mike Simpson Design's sole client and over a period of 15 years in Tokyo, Hong Kong, London and California he became a principal design consultant carrying out over a hundred projects covering a vast breadth of specialisms in the nicotine category and beyond.
Mike is currently co-founder and CEO of Omura, the leading Heat-Not-Burn technology platform for the cannabis and hemp CBD industry. Omura utilizes a proprietary heating device with pre-filled and fillable paper tubes. Mike conceived and co-developed every aspect of Omura's technology as well as securing the Intellectual Property through an array of patents.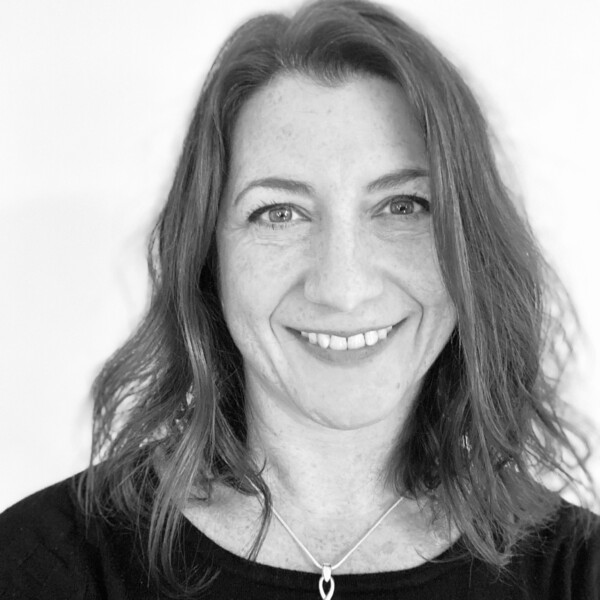 Lisa deBettencourt
Design Strategy Human
Boston, USA
Lisa is a design executive and strategy consultant. She works with healthcare organizations to discover, develop, and operationalize innovative ways to improve patient experience and outcomes amidst increasing regulatory demands, consumer expectations, and technological complexity.
Lisa founded Forge Harmonic, LLC after more than two decades creating award-winning products and commercial successes for businesses within and beyond healthcare. Most recently she was VP of Design at Confer Health, a health tech startup building at-home clinical diagnostics and, prior to that, she was Head of Product Design at Imprivata, a leading healthcare IT security company.
Lisa coauthored the book, Designing for Emerging Technologies: UX for Genomics, Robotics, and the Internet of Things and is currently an adjunct professor in the Digital Media Master's Degree Program at Northeastern University. She holds an MS degree in Human Factors in Information Design from Bentley University and an BS in Imaging and Photographic Technology from RIT.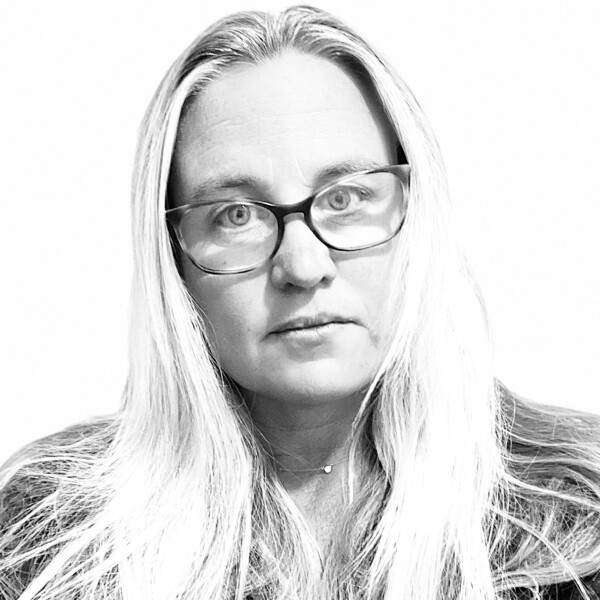 Kerry Kelley
Producer
Cambridge, UK
Kerry has over 16 years experience leading creative design, UX and technology teams on projects and products spanning the digital arena. She's worked with companies large and small across various industry verticals for clients like Google, Apple, Unilver and Cigna.
When not wrangling cats in the digital world, she's helping wrangle cattle In Cambridgeshire UK.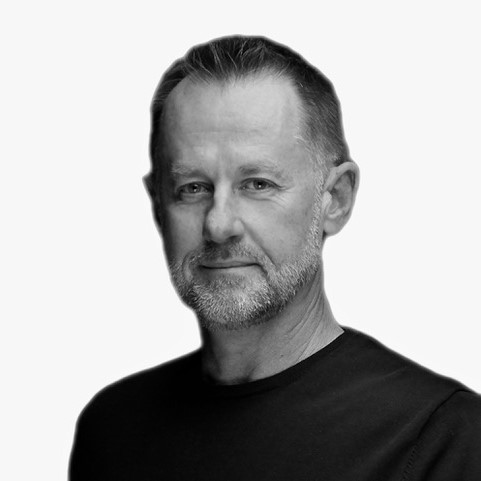 Adrian Barrow
Strategic Partner
Los Angeles, USA
Adrian is a highly experienced brand strategist with over 25 years of experience spanning four continents and a wide variety of categories, including luxury, consumer packaged goods, technology and telecommunications, financial services, media and entertainment, and retailing.
He has held director-level positions at some of the world's most creative agencies, including J. Walter Thompson, Team One, Saatchi & Saatchi, and Goodby Silverstein & Partners. Prior to becoming a free agent, Adrian was Head of Strategy and Brand Transformation for RGA LA, where he led the agency's Connected Brands practice.
Adrian was a contributing editor to the best-selling business book 'Legacy in the Making'. His work has been honored by the UK Direct Marketing Association, Effie Worldwide, the AAAA's Jay Chiat Awards, and the ARF's David Ogilvy Awards.
Kevin Godley
Creative Polymath Human
Dublin, Ireland
Kevin is probably best known for his tenure as songwriter, producer, drummer and singer with UK alt-rock band 10cc. A pioneering music video director, he partnered with Lol Crème for everyone from Duran Duran to Lou Reed, and went solo for U2, The Beatles and Frank Sinatra among many more.
With Chrissie Hynde, Matthew Freud and others he founded environmental pressure group The Ark Trust. He is also the founder of Youdio, an audio/visual music collaboration app. He released his memoirs as the interactive ebook 'Spacecake'.
Kevin's experience and imagination have also been employed in commercials with a huge list of credits including Wrangler, Toyota and Habitat. In 2000, The Creative Art and Design Committee presented Kevin with an Outstanding Achievement Award, acknowledging 20 years of consistently stunning work.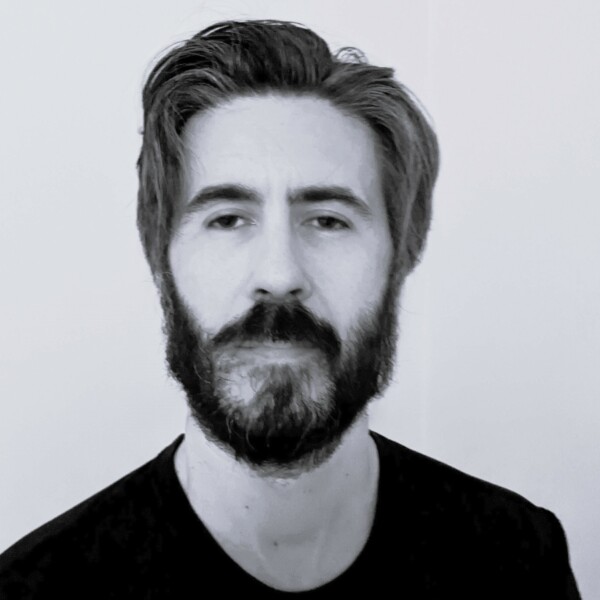 Tom Klimovski
Coding Human
Melbourne, Australia
Tom is a Coding Human with 17 years commercial experience working for a wide range of clients and sectors including financial services, networking, insurance and telecommunications.
Customer-obsessed, Tom has led engineering teams focused on delivering features on Cloud platforms and establishing engineering and platform foundations, including designing solutions deployed using serverless applications (including designing highly available industry-standard environments), as well as designing data solutions encompassing real-time data-movement, metadata, data treatment, data governance solutions and more.
Tom has an eye for crafting people and teams around focussed delivery. He has a passion for continually improving all aspects of his craft.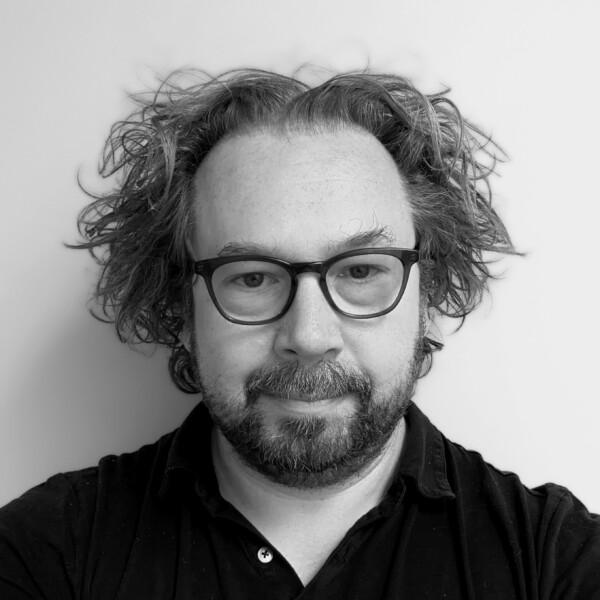 Kevin Farnham
Experience Design Partner
San Francisco, USA
Kevin is an astute Experience Designer and Design Executive who has committed his professional journey to fostering and expanding design-centric businesses. His expertise lies in demystifying complex technologies and transforming them into user-friendly solutions for a broad spectrum of customers, from large enterprises to individual consumers. With a profound grasp of product innovation, Kevin adeptly steers cross-disciplinary teams and design systems, ensuring customer and business requirements are seamlessly integrated into product and brand strategies.
His portfolio of collaboration includes industry giants like Apple, BBC, Microsoft, MoMA, Nike, Google, and TED Conferences. As the founder and former CEO of the global design firm Method, Kevin led multifaceted teams in research, strategy, design, and technology, guaranteeing excellence in delivery and execution.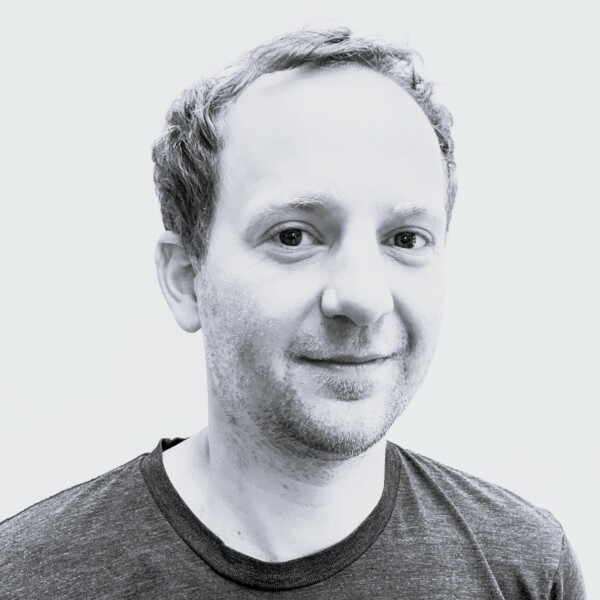 Iain Gore
Production, Sound Engineer & Creative Human
Los Angeles
Iain's passion for recording was ignited at the age of six when he plugged his dad's headphones into the hi-fi's microphone input, enabling him to record and manipulate sound.
His career began as a night receptionist at Metropolis Studios, Europe's largest recording complex. Progressing from tea deliveries to becoming an in-house engineer, he absorbed a wealth of technical and creative knowledge.
At 23, Iain produced 'Brakes – Give Blood,' a critically acclaimed LP, recorded and mixed in seven days. His work spans diverse genres, with career highlights including collaborations with Mick Jones, Scott Walker, Lionel Richie, The Libertines, Richard Ashcroft, Oasis, and Shakira. In 2021, Iain moved from London to Los Angeles with his wife and two children. He operates a studio with vintage analogue and modern digital equipment.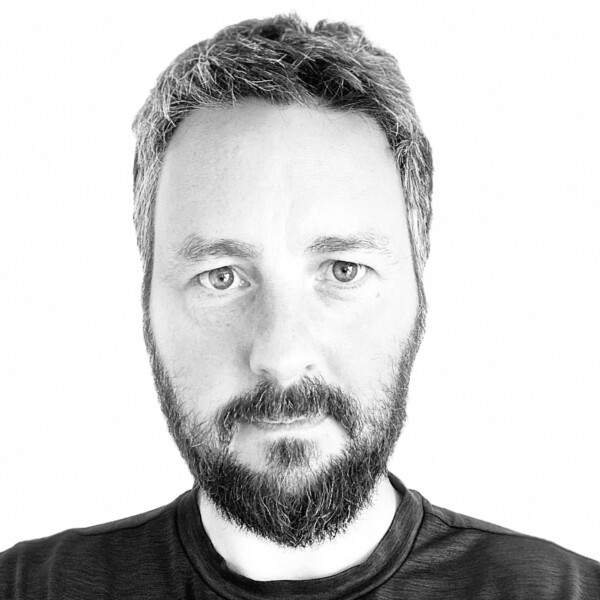 Joe Whelan
Design Human
Manchester, UK
Joe is a Visual/UX Designer with 20 years' commercial experience for clients and sectors including financial services, media, entertainment and telecommunications. Joe has an eye for detail and is a craftsman in his field. Collaborating with design-centric creative teams, he's led a diverse range of digital projects from user-focused experiences for device and screen to defining design systems for global brands and organizations.
Joe has a passion for human-centered design, dabbles in motion graphics and is a consummate illustrator. His work has been awarded by BAFTA Interactive Awards, D&AD, FWA and The Webby Awards to name but a few. His most embarrassing anecdote came when he accidently walked dog poop through J.K Rowling's house at their first ideation meeting for jkrowling.com—luckily, she found it quite funny.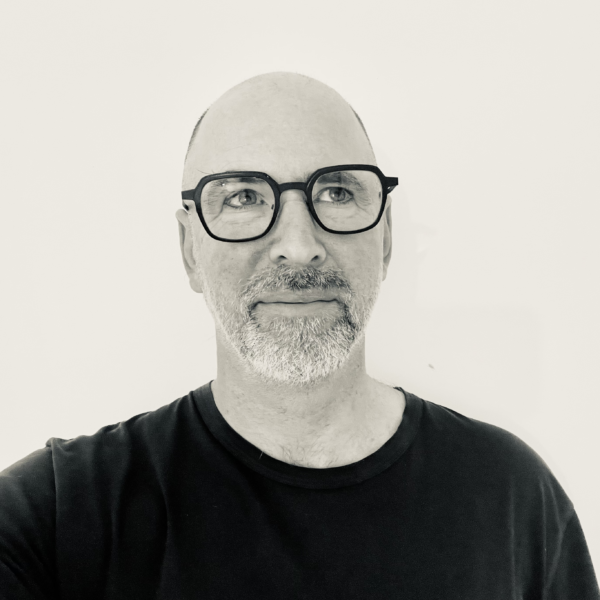 Orlando Mathias
Design Partner
London, UK
A seasoned digital innovator, Orlando co-founded Digit London and AllofUs before consulting as a Design/Creative Director following the acquisition of AllofUs by Boston Consulting Group (BCG).
His work spans Meta to Samsung, and from Google's ATAP to the Harry Potter store in NY. He is currently helping organisations embrace emerging technologies, helping them anticipate and design our blended future (spatial, mixed & augmented) with purpose and sensitivity
A staunch advocate of Human-Centred Design, Orlando believes in harnessing technology's potential by understanding real-world behaviours, making sure that its impact is positive, progressive and above all responsible.
His insight and experience spans across all digital touch points, working closely with C-suite or Creative teams. Orlando is most happy when he is applying his design expertise to either participate or take lead on the creation of viable new propositions, from problem framing, idea generation and vision development, right through to the nitty-gritty of creating prototypes & user testing.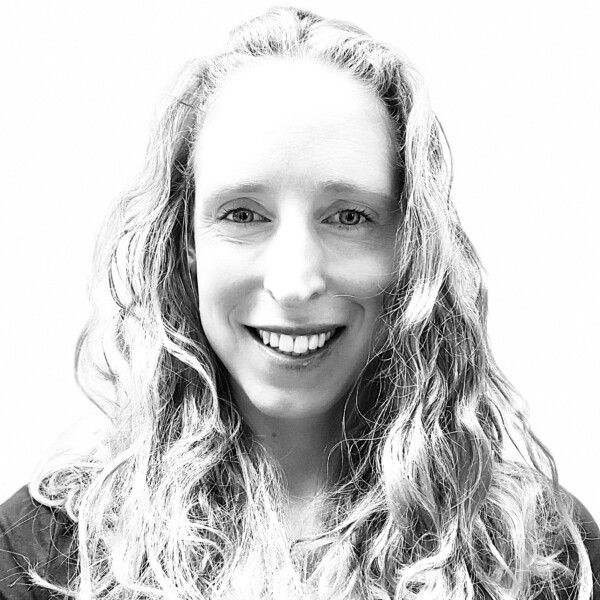 Dr. Katie Van Horne
Research Human
Seattle, USA
Katie is a seasoned design researcher and learning scientist who approaches problems with curiosity and empathy. With a Ph.D. in learning sciences and a suite of research methods, Katie cares deeply about uncovering the social and technical conditions that enable designs and innovations to be successful and scalable. Katie has deep expertise in educational systems, instructional design, and assessment.
Katie lives in the Pacific Northwest with her partner, twins, and dog.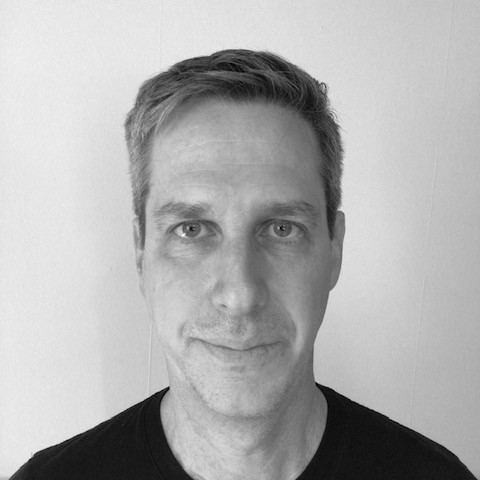 Pete Johnson
Creative Human
New York, New York
Pete Johnson is an award-winning Global Executive Creative with over 25 years of experience developing, creating, and curating brand messaging and storytelling for some of the world's most beloved and pop-culture relevant brands. Pete's career of creative leadership spans Brands, Agencies, and Media Entertainment companies. It is with this unique fusion of experience that Pete blends the worlds of storytelling and entertainment with the strategic disciplines of advertising and marketing. He (along with his talented teams) develops and executes integrated brand marketing strategies and advertising that resonates with audiences on a global scale. By fostering creative cultures that empower and inspire his team, Pete's leadership and creative philosophy consistently creates environments where individuals can thrive, resulting in exceptional work that exceeds expectations.
Pete is an avid runner and has completed two marathons (Minneapolis 2019 and Copenhagen 2022) and many half-marathons. He is also a member of Stuyvesant Fire Company #1 and as a volunteer firefighter, Pete fights fires in his district and helps run a variety of community events and fundraisers at the firehouse. When he is not working or running or fighting fires, Pete loves to visit Hacienda La Chima, a dairy farm in Ecuador that has been in his Ecuadorian-American family for over one hundred years.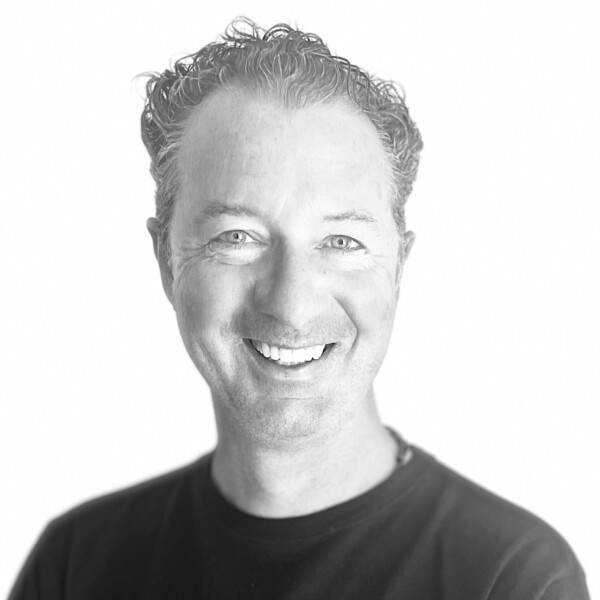 Sean Reynolds
Creative Partner
Brooklyn, USA
Sean is a seasoned creative force, renowned for his role as the founding creative partner of iris Worldwide. Over an impressive tenure of 17 years, he was at the helm of the agency's creative vision and talent across a network spanning 14 international offices. His leadership saw iris grow from a humble duo to a powerhouse of over a thousand employees, boasting annual billings of $100 million by 2016.
In the course of building and eventually selling his agency, Sean crafted numerous integrated campaigns, touching a diverse array of business sectors. The brands he worked with often reflected his own interests—sport, retail, electronics, and beverages—leading to partnerships with industry giants such as Jeep, Diageo, adidas, Ericsson, Coca-Cola, Samsung, Heineken, Sony, Reckitt Benckiser, Barclays, IHG, Reebok, and Saks Fifth Avenue.
Throughout his career, Sean has not only worked with some of the industry's most brilliant minds but has also earned a formidable collection of global creative and marketing awards, a testament to his exceptional talent and leadership in the creative realm.