Explore HUMAN projects
We work to advance and empower the biggest brands in the world (and now, beyond) and deliver extraordinary outcomes. Tailored, on-demand solutions to the biggest challenges. Explore our projects and hear what our clients have to say about working with HUMANS.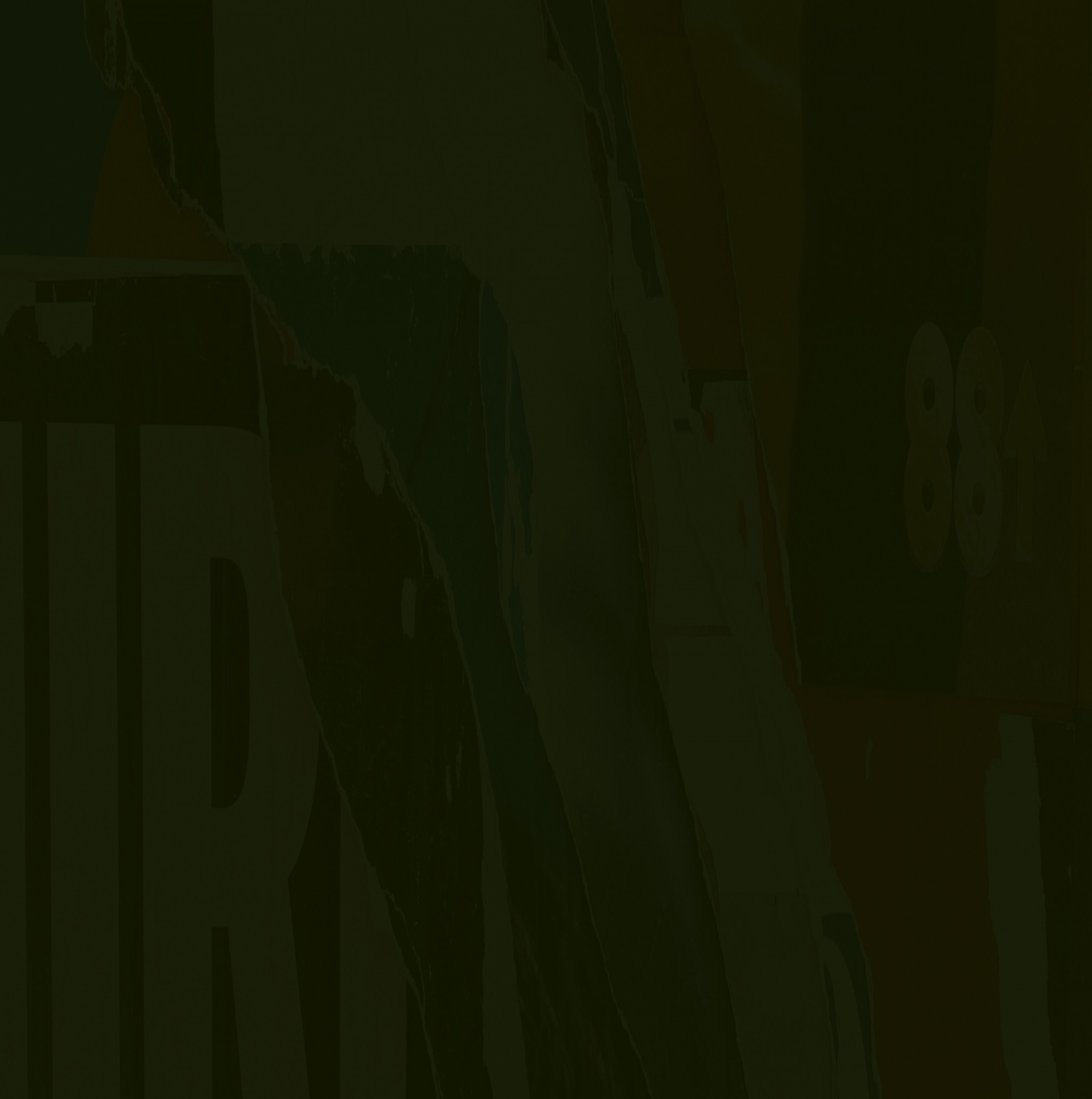 Branding, Design and Innovation
Objective: Bolster the reach and impact of Gates Ventures' Big History Project and its Open Educational Resources (OER) program, aiming to enrich educational experiences globally.
Outcome: Four years of ongoing collaboration between an Interdisciplinary Project TRIBE of HUMANS and the OER team. Together we have developed robust brand strategies, produced educational films, designed interactive websites and orchestrated inventive curricula and dynamic teacher events, propelling the OER initiative towards its goal of revolutionizing learning.
Brand Film Production
Objective: Highlight VSCO Studio's new professional desktop suite with a compelling film series that serves to showcase its innovative tools and in doing so, inspire a new generation of content creators.
Outcome: A Create & Make TRIBE film series that authentically illustrates a day in the life of a VSCO content creator. Blending personal inspiration with innovative tools, our narrative captivated the creative community and showcased the storytelling capabilities of VSCO Studio while upholding its commitment to quality. This visual journey elevated VSCO's presence in the digital art space, demonstrating the seamless integration of technology and daily creativity.
Digital Product Design
Objective: Reimagine the future of Pearson Language Learning, analyzing their market stance and user experience to set a transformative, future-focused course.
Outcome: HUMANS from our On Demand Innovation Lab undertook a comprehensive initiative to create nine experience principles, six concepts and three design directions. Strategic, collaborative and agile methodologies culminated in a visionary framework for Pearson's language learning trajectory and a robust, future-oriented product platform.
DTC Commerce Website Design
Objective: Design and deliver an online experience that embodies Canidae's 'A World of Goodness' vision and branding, incorporates a seamless direct to consumer (DTC) purchase journey, and adheres to WCAG 2.1 Level AA accessibility standards with a user-friendly navigation and design.
Outcome: Over six months an Interdisciplinary Project TRIBE collaborated with Canidae to create an accessible, user-centric and engaging website that effectively communicates the brand's unique attributes and streamlines the customer journey, significantly enhancing its digital presence and customer engagement.
Creative Direction
Objective: Embed two Creative Director HUMANS within the LEGO team to provide Fractional Leadership and create a narrative that celebrates the Harry Potter Universe's most pivotal moments for LEGO's 2023 campaign. 
Outcome: The 'You are the Magic' campaign. Fostered through close partnership with the LEGO Agency and Warner Bros., it resonated with families, empowering nine to 12 year olds and their parents to share in the magic of play and display. Through strategic collaboration and gender-inclusive messaging, we amplified LEGO Harry Potter's appeal, enhancing its presence in the diverse and imaginative worlds of both girls and boys.
Brand Launch and Go-To-Market Strategy
Objective: Introduce and launch a new Vietnamese EV brand into the 2021 US market through a comprehensive multi-channel strategy. 
Outcome: A diverse Interdisciplinary Project TRIBE of HUMANS crafted a highly successful brand launch and go-to-market strategy. Substantial brand awareness, robust social media engagement, increased website traffic and a surge in CRM sign-ups. The initiative culminated with a global launch event and the unveiling of distinctive storefront designs in California, securing a strong market presence for Vinfast.
Research and Innovation
Objective: Harness user insights to shape the next generation of mobile experiences for the Google Pixel 7 through a symbiotic partnership conducting in-depth research and collaborative product development.
Outcome: Over 12 months an Interdisciplinary Project TRIBE of HUMANS executed a dual-phased research initiative, combining a diary study with interactive deep dives to directly inform design principles and co-create user-centric solutions. Engaging a cross-section of users from loyal Pixel to diverse Android and iPhone enthusiasts, the program provided a dynamic, iterative feedback loop, driving Google's mobile innovations forward.
Rapid Prototype
Objective: Create a digital presentation introducing a new Pearson platform that encourages reading in young children, using entertainment content to create an immediate connection with consumers.
Outcome: In a four-week sprint, an Interdisciplinary Project TRIBE of three HUMANS collaborated with Pearson on an iterative strategy, concept development and prototype. Outputs included a 'Content shelf/Reader shell' static UI mockup, an 'In book experience' video and UI snippet, and a 'Navigating level zero' video. We also delivered a Miro board with references and ideas, a strategic narrative presentation deck, various storyboards, device switching and parent satisfaction/control, all of which helped communicate the strategic narrative and engage the target audience.
Internal Engagement Strategy
Objective: Elevate Google's Digital Marketing Transformation (DMT) program awareness and align audience understanding, emphasizing its value proposition.
Outcome: An Interdisciplinary Project TRIBE conducted a concise DMT materials audit and 16 one-to-one interviews with cross-functional teams from five regions, including regional marketing teams and other stakeholders. Our research revealed opportunities to enhance DMT messaging and address challenges in articulation, customer-centricity and value for Googlers. The project strategically positioned DMT as "YOU X DMT," extending its value beyond a toolset to a platform that provides compelling messaging and content creation opportunities.
Brand Creative Exploration
Objective: Transform Intel's identity from 'Intel inside' to partnership-centric, repositioning its brand both internally and externally to craft a new perception through creative collaboration. 
Outcome: A global Interdisciplinary Project TRIBE including a Program Manager, Creative Directors, Design Directors, Strategists, Graphic Designers and 3D Artists led a series of collaborative workshops with the Intel team. The outcome was a fresh, uncluttered brand concept that focuses on equality among Intel's Six Pillars and a refined visual language.
10 Year Future Vision
Objective: Conceptualize future jobs arising from advancements in mobility, urban living and employment.
Outcome: Our global Group Mind TRIBE collaborated to produce 60 unique stories painting a future that transforms scarcity into shared resourcefulness and uplifts the impoverished. The collaboration traversed cities across the world, from Amsterdam to Nairobi, creating a vivid mosaic of narratives that shaped a human-centric strategic vision for Uber, illustrating an evolved landscape of work, life and transportation for the next decade.
Research & Transformation Program
Objective: Shape a three-to-five-year transformation program for European vacation rentals business Novasol based on a deep understanding of its brand, technical capabilities and organizational processes following its acquisition by Platinum Equities.
Outcome: Over nine months, an Interdisciplinary Project TRIBE designed and attended rigorous workshops, interviews and assessments to define a clear strategy and success KPIs. We uncovered synergies and growth opportunities, implemented UX enhancements and mobile optimization, and modernized customer service systems. By initiating its transition to a cross-functional model, we set Novasol on the path to transformation and growth with better operational efficiency, strategic alignment and better customer experiences.
Partnering with Group Of Humans turned into a creative epic. They didn't just shoot films; they captured the raw, unfiltered pulse of VSCO's creative community. Their HUMANS brought a day in the life of a VSCO visionary to the screen with authenticity and flair. The final pieces? A mix of street-wise savvy and slick production that hit the mark, on time and on point. It's storytelling with soul, and it's got VSCO's signature all over it. Thank you HUMANS.
Josh Ulm,
VSCO, Brand & Design
As Intel was looking to re-establish its technology brand it enlisted the help of Group Of Humans as a key creative partner. The HUMANS did a fantastic job in advising, supporting and partnering with the internal team as we took the first steps to reset the perception of the company and rebuild credibility externally with the technical community.
John Carvill,
Intel, VP of Technical Marketing
I was looking for help with the strategy, voice and visual direction of The OER Project brand, a new umbrella brand Gates Ventures was creating in preparation for the expansion, capability and reach of the existing Big History Project. The HUMANS were highly experienced seasoned professionals who made the program a pleasure to work on as well as being able to deliver world-class solutions.
Bob Regan,
Gates Ventures, Director of Education
As I was beginning a new chapter of my career, I worked with Group Of Humans on crafting a brand story and developing my website. The initial process of delving into and articulating the brand was very thought-provoking and collaborative. Next, we worked together to create the website, which was so painless! The HUMANS instantly got what I was trying to communicate and were efficient, professional and readily available throughout. The whole experience of working with Group Of Humans was great. It felt like had access to, and the attention of, really outstanding talent.
Marc Randolph,
Netflix, Co-founder
In my personal opinion, Group Of Humans has gathered one-of-a-kind talent and perspective. Simon brought precious creative insight to an intensely complex R&D problem and opportunity. And was a joy to work with to boot – inspired, engaged, and committed from start to finish.
Vijay Sundaram,
Google, Group Product Manager
I was looking for people that had talent in product design and development for a consumer-facing platform, but didn't want to land a team from the traditional consulting firms that do IT consulting type work. Group Of Humans was able to offer amazing HUMANS that provided thought leadership and effective coaching and helped our team deliver on much-needed improvements.
James Kim,
Platinum Equities, Chief Technology Officer
Rob has orchestrated a unique community of the most inspirational, thoughtful, deep-thinking industry experts across four continents. The creative capacity of Group Of Humans to both 'get and shape' culture is extraordinary. They are independently and collectively masters of their craft.
Rhys Newman,
Everyday Robots, Head of Design
When thinking through how we would approach brands for a completely new opportunity to take brands to the Moon and Beyond with Astrolab's Flex Rover, we teamed up with Group Of Humans. Engaging the brain trust that is Group Of Human's has been incredibly valuable in navigating such a challenging and exciting space to develop ideas that are truly out of this world.
Jeremy Snyder,
Astrolab, Chief Growth Officer
Human centric. Future facing. Life affirming.